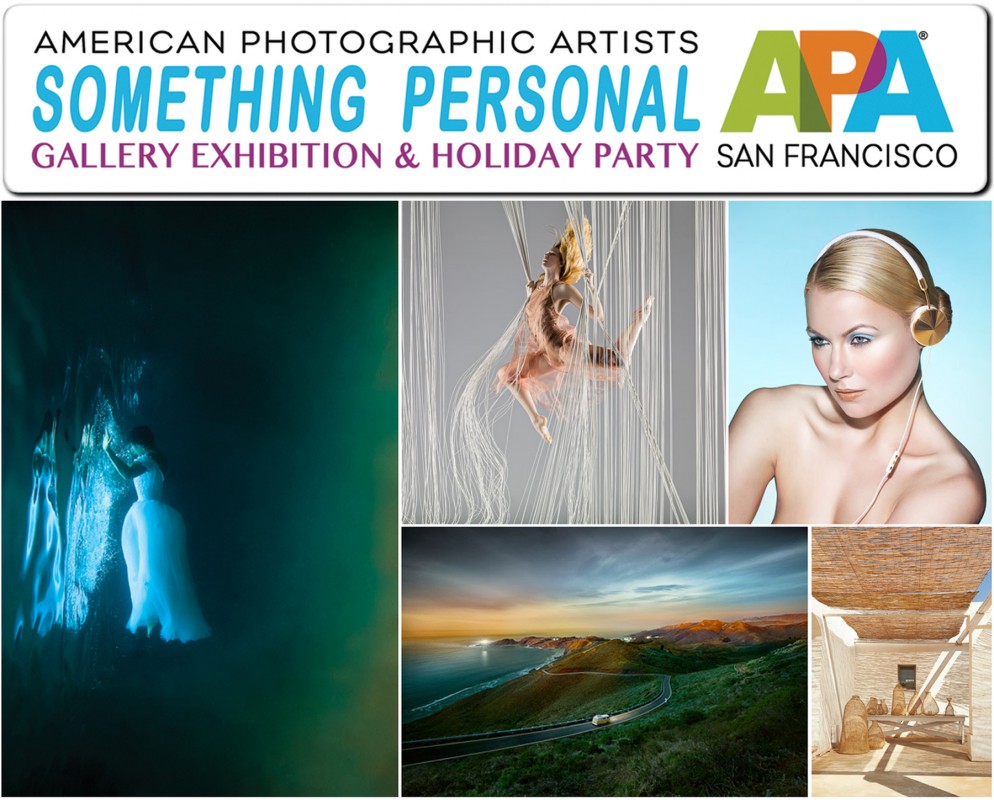 The key to success is your personal photographic style

APA SF Something Personal Gallery Exhibition & Holiday Party
Monday, December 11, 2017 5:00 - 11:00 PM
SOMARTS Bay Gallery, 934 Brannon Street, San Francisco
Final Call For Entries Deadline: 11:59 PM PDT, October 26, 2017
Open to ALL pro photographers worldwide
Our 20th Annual Something Personal Exhibition
APA San Francisco's annual Something Personal Exhibition is well established as the photo event of the year in our region. Something Personal 2017 is a great opportunity to exhibit your finest framed personal work at the spectacular SOMARTS Bay Gallery in San Francisco, at a huge, Exhibition Holiday Party, from 5:00-11:00 PM on Monday, December 11, 2017.
Every recent year, between 600 and 1000 people have attended the Something Personal Exhibition Holiday Party. All of the top Creatives and Photo Art Galleries in our region will receive special invitations, so this is your chance to show them your finest personal work, and meet with many of them.
We will also display the complete exhibition on our website for over a full year, so your personal work will be available to thousands more clients.

Creatives love to see pro photographers' personal work, because it reveals your true photographic style, without anyone else's influence or input. The APA SF Something Personal Exhibit started two decades ago with this core concept, and each time, we've streamlined the process to make it even easier to enter, with very few restrictions.
Complete details are here, on the APA SF website.

The key to success is your personal photographic style
2016 Something Personal Exhibition images featured above, left to right :
Top row - Lisa Griffiths (2016 Best of Show), RJ Muna, Stan Musilek
Second row - Lupine Hammack, Laurie Frankel
Third Row - Gary Compton, Dwight Eschliman, Jamie Kingham
Homepage image: Martin Klimek
All images © by each artist