APA DC Capture One Pro Training, Jan 20, Jan 27, 2018
Two all-day events:
January 20th
January 27th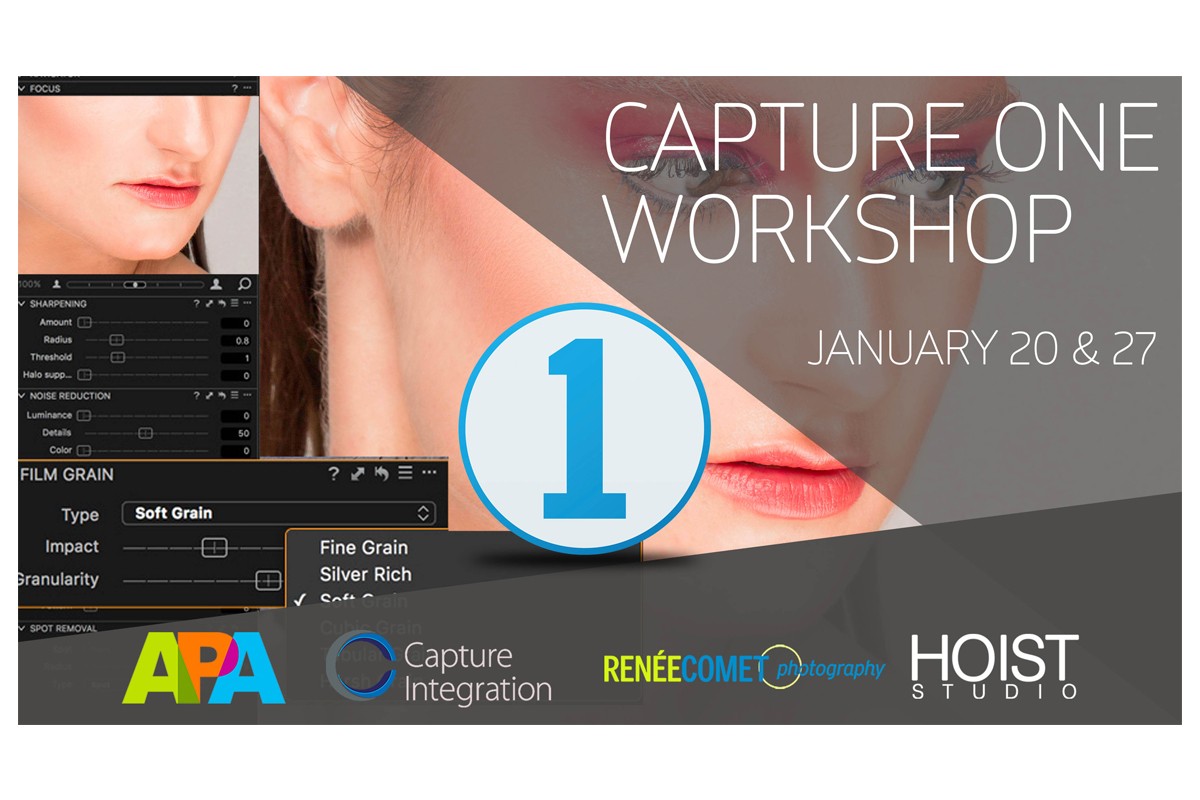 Come join us for a in-depth training of Capture One Pro Version 11, the raw converter and image editing software developed from Phase One. Capture One continues to lead the way in RAW file image editing. The software is the industry standard for commercial photography.
Capture One 11 introduces an updated processing engine, market-leading performance, and powerful new features. The highly responsive tools give you the power to create stunning images from your camera's RAW files, in a time-saving workflow that can be customized to fit your needs. Capture One 11 is made by Phase One, the world's leading manufacturer of high-end digital camera systems, in collaboration with the world's leading professional photographers.
Through the first all day session, Capture One Integration instructors will teach the ins and outs of the software including tethered capture, image processing and image organization and workflow.
The second session will be a one-on-one mentoring day with examples and further instruction from APA DC Members, Cameron Davidson and Carlton Wolfe. (Second session is contingent upon attending the first session.)
Refunds up to 1 day before event