APA San Diego Holiday Party and Print Exchange Dec 7, 2017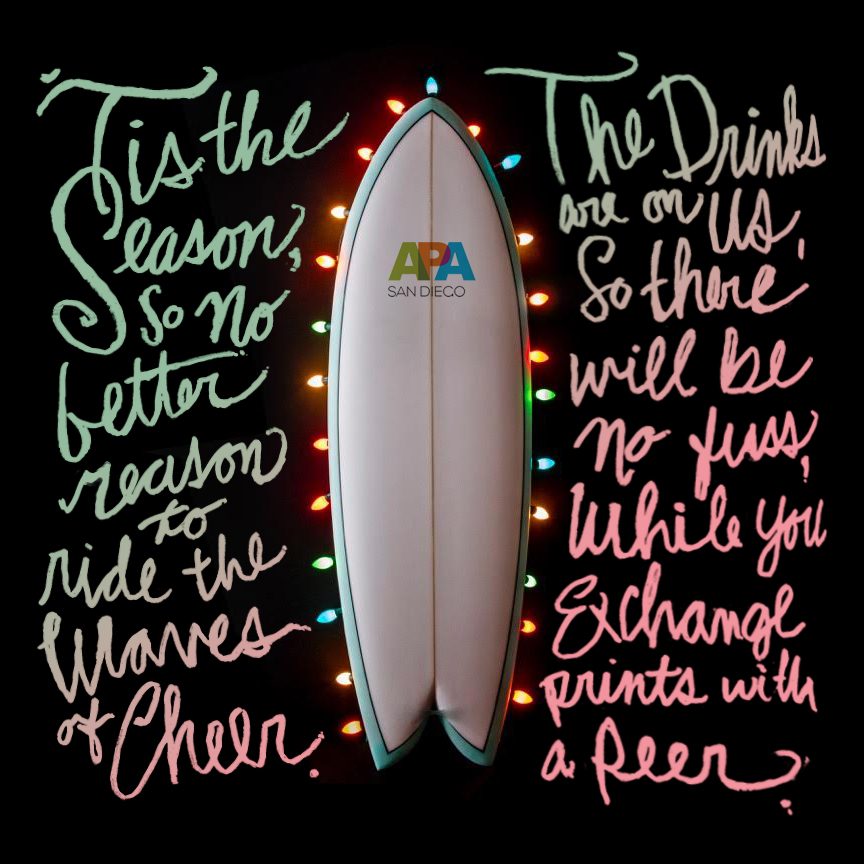 APA San Diego Holiday Party and Print Exchange Dec 7, 2017
Thursday, December 7th, 2017 at 6:30 pm
EAT, DRINK & MERRY MERRY
Join us and some of San Diego's top photographers at what is now a venerable
tradition: arrive at Waypoint Public with loose print and depart in the wee hours filled
with winter cheer, your heart full of holiday spirit, your hands clutching a new and
wonderful photograph. It's a custom. It's an age-old practice. It's a party.
Waypoint Public
3794 30th St., San Diego, CA 92104
Free to all, but space is limited.
RSVP or Questions director@apasd.org

RSVP by December 6th
Not a member?
Join now online