Coffee Break with Your Peers
We like to mix it up and try new things. Having said that, we're trying out a new event that involves… well… sitting around and talking. What are your goals for 2015 and what resolutions have you made?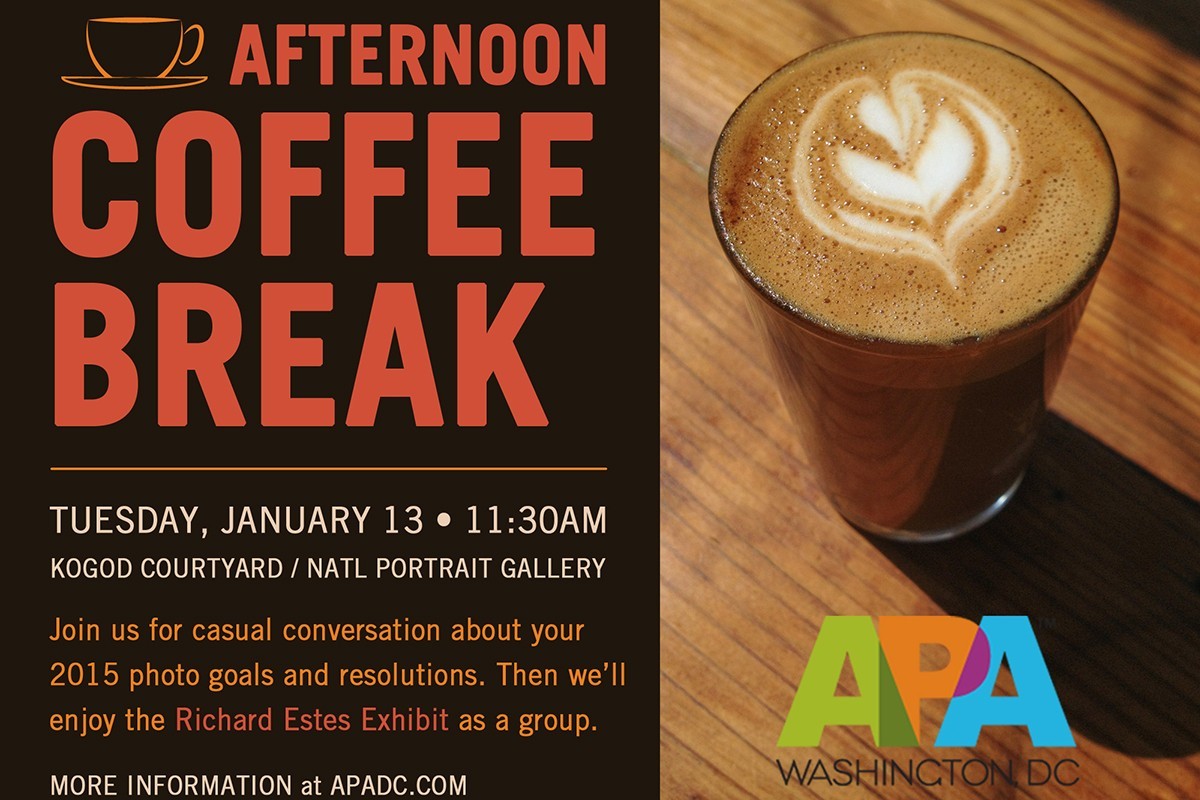 Photo ©Jim Darling
Hear what your peers are planning, network and be inspired by the Richard Estes exhibit.