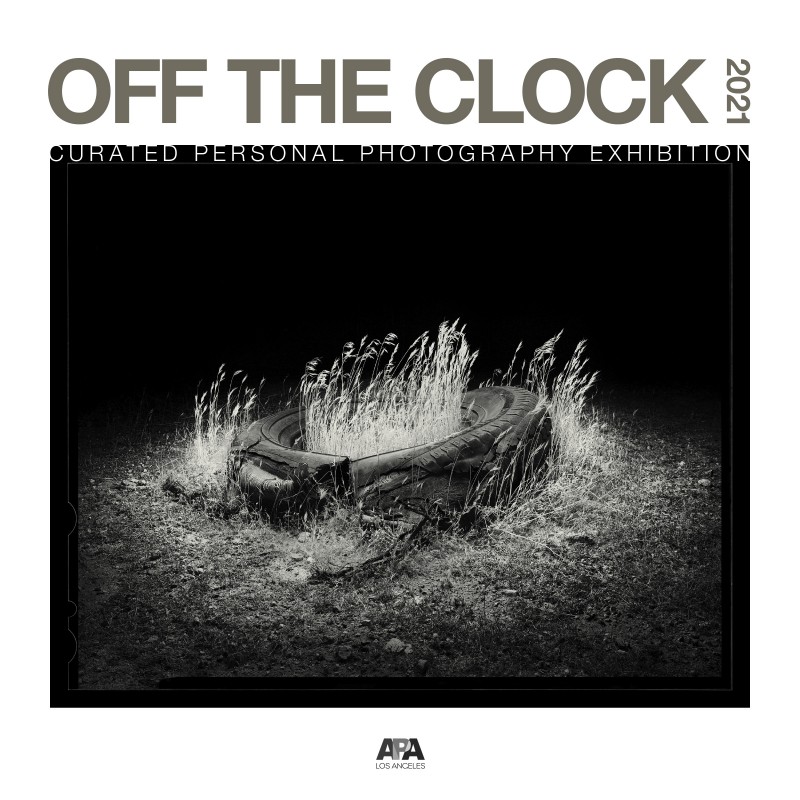 View the Off The Clock 2021 Gallery
The Off The Clock 2021 juror Rebecca Morse is Curator for the Wallis Annenberg Photography Department at the Los Angeles County Museum of Art, the largest art museum in the western United States. Before she took up her position at LACMA, Morse was a curator at the Museum of Contemporary Art, Los Angeles, where she organized an exhibition around the work of Florian Maier-Aichen. In recent years, Morse has curated exhibitions on artists like Larry Sultan at LACMA.
"Humans are social creatures meant to live in groups. We are reliant on one another for emotional support and physical survival. This past year, as we watched our families, our colleagues, our neighbors, and our communities fight for their lives—and their rights—we came to understand our true interdependence as a species.

Never were we so reliant on the camera. The tiny device embedded in our computers allowed many to carry on, business as usual, Zooming from home offices. Cell phone cameras connected us to loved ones ravaged by a virus we could not see, and these same hand-held machines laid bare the brutality we could see, but had been hiding in plain sight.

It is no surprise that the artists included in this year's Off the Clock were particularly drawn to photographing the human form. A renewed interest in portraiture marks much of the work created at this time—celebrating our health care workers, protesters, family members, and strangers who become universal stand-ins for the difficulties and the joys in our lives. Together with poignant landscapes and still lives a narrative unfolds in this catalogue of images that helps us to understand this year we spent apart."

--Rebecca Morse
Ms. Morse also selected 3 Best of Show winners.
You can read about each of the Best of Show winners here:
Christopher Malcolm
Eric O'Connell
Scott Sener (information to come)
The winning images will appear in a printed edition available for purchase from APA LA.