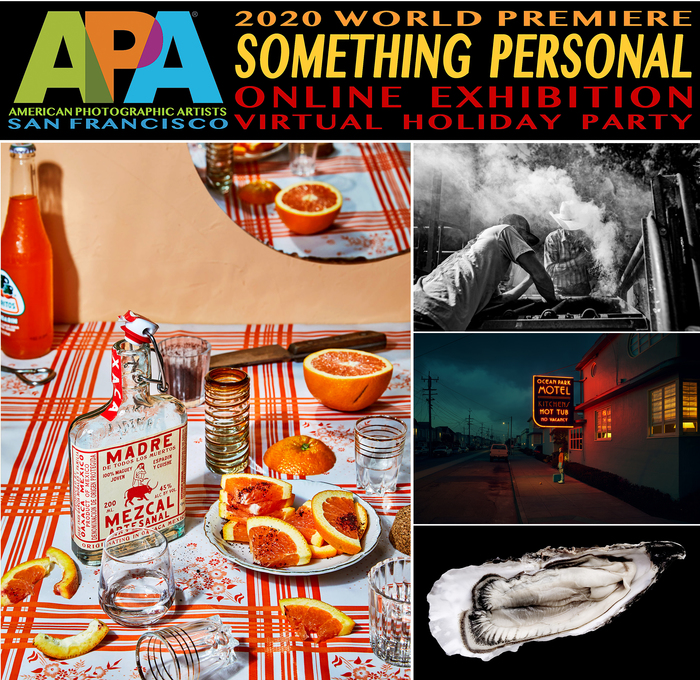 Images: left - Judges' Best of Show: © Nader Khouri
Right - (top, down) 1st © Hardy Wilson, 2nd © Shawn Fender, 3rd © Andy Frasheski
Click here to view the Judges' top 100 selections in the Online Gallery.
Watch the top place award winners tell the stories behind their images, and see the entire Exhibition Premiere, here, on the APA YouTube Channel.
Learn more about this 23rd Annual APA SF personal work exhibition here.
EXHIBITORS

JUDGES
SCOTT AAL, Creative Director, Chemistry Club
FRED ABERCROMBIE, Creative Director, Lagunitas Brewing Co.
ANNA ALEXANDER, Director of Photography, WIRED
ANDREA BAKACS, Sr Art Producer, Weiden + Kennedy (Portland)
LIBBY BROCKHOFF, Founder, CEO, Head of Art, Odysseus Arms
MIKE BUTLER, Senior Art Director, Eleven
PAUL CURTIN, Founder / Creative Director, Novio
MATT KLUG, Freelance Creative Director, mattklug.com
SHAZ KUERSCHNER, Manager of Studio & Art Production, Duncan Channon
TIM PASCHKE, Co-Founder, Creative Director, Resin
BRIAN STEELE, Founder & Creative Director, SLATE
FRANKLIN TIPTON, Founder, CCO, Head of Copy, Odysseus Arms