APA NY Knowledge Bank 7 - Breaking down an image to edit and quick steps to make it POP!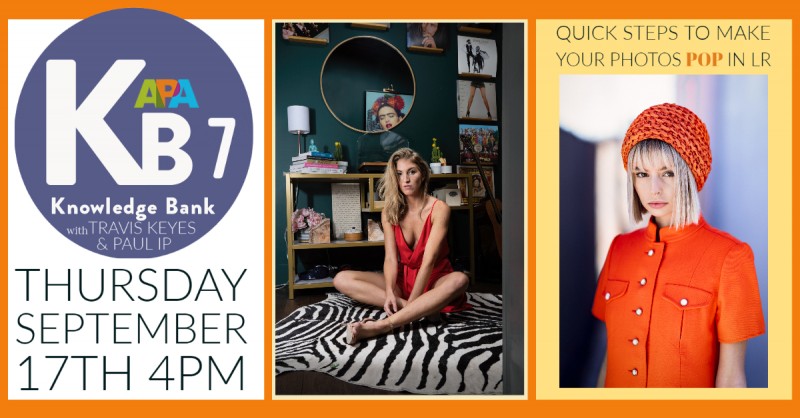 APA New York Presents - Knowledge Bank
Breaking down an image to edit.. why? What? How? Want some editing tips on making clear editing choices and how to quickly making your photos POP.. Well join us for an all new Knowledge Bank! Open to all!

Thursday Sept 17th 4pm
If you have a photo you would like us to use in the demo. (we need some images from you to edit live, we will also talk to you live to break down the image for the edit). We will discuss and breakdown the photo and why we edit it in certain ways..send in your Photo to the Dropbox link provided below..
This will be a zoom meeting so we can have an interactive Q&A during and after the demos. So have your camera & mic live if you want to partake in the discussion.
Register here
Send in your RAW Photo to our Dropbox file share link here