APA SD Personal Work Roundtable June 10, 2020
Event moved was moved from June 3 to June 10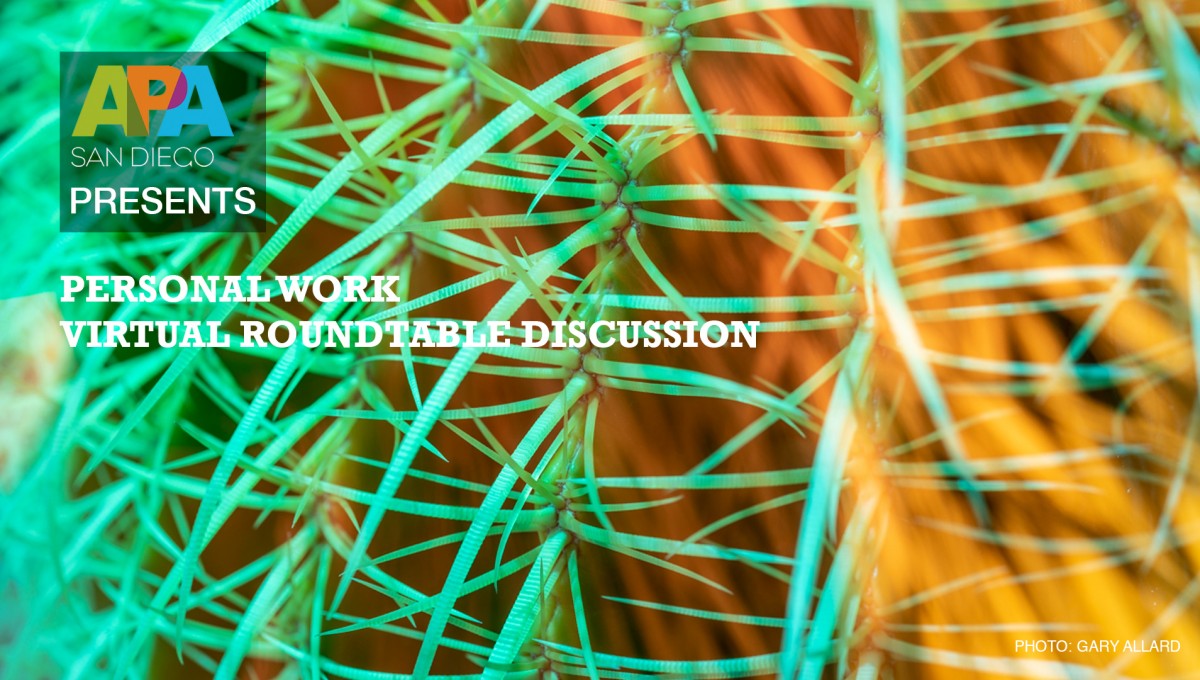 Do you have a photography project or series you're passionate about? Curious what your peers and others think of it?

Join APA San Diego in a virtual roundtable on Wednesday, June 10th at 4 PM PST, to share your own work or to comment on the work of others.

Five photographers will be selected to present and discuss their personal photography projects in a virtual critique session. Send us a link to your project and we'll review and discuss how this work benefits you, your clients and our industry. You're encouraged to share personal work along with client work to help inspire our community.