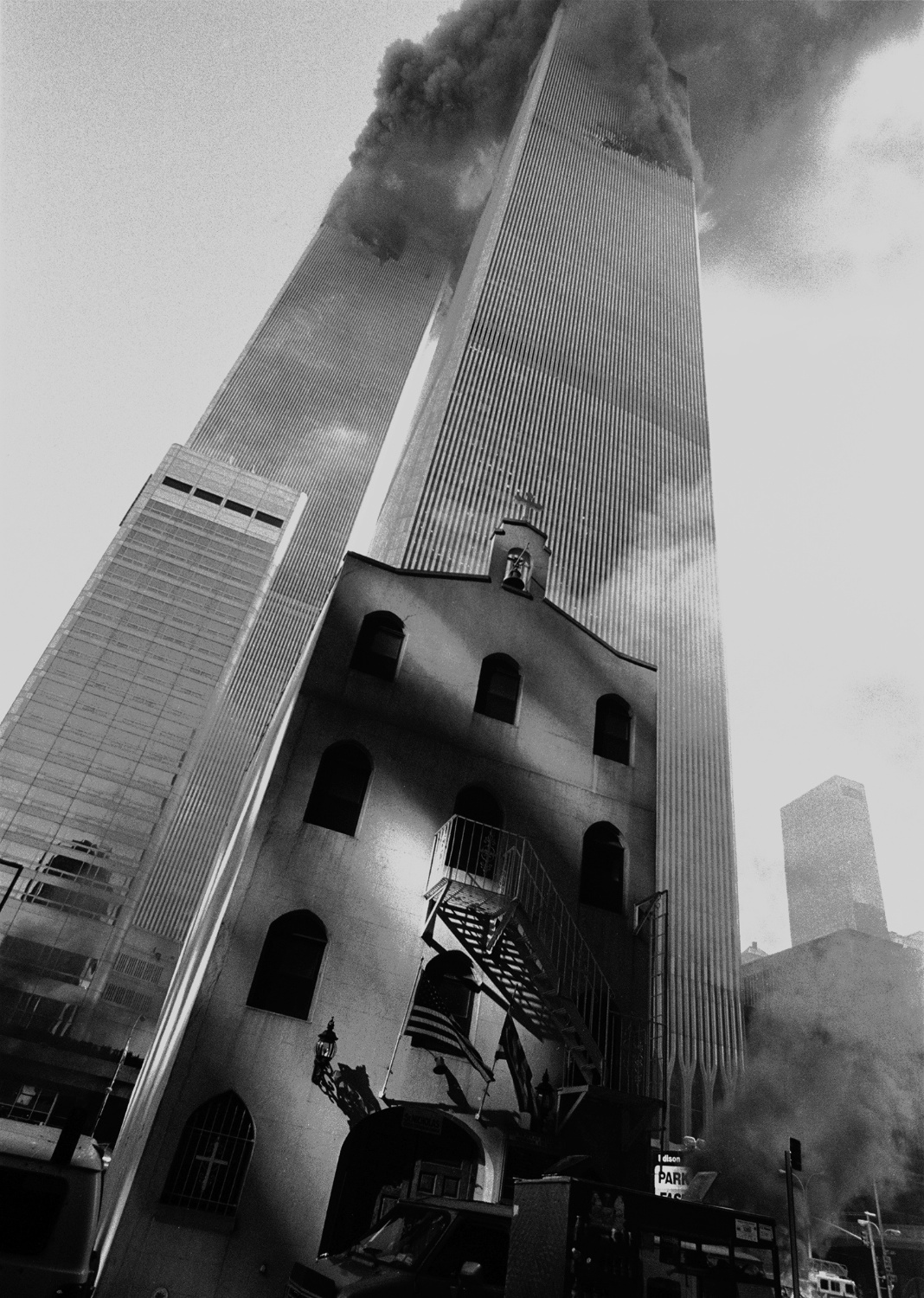 St. Nicholas Greek Orthodox Church and Towers, September 11, 2001, ©Eric O'Connell
9/11 – In Remembrance Exhibition, September 3 – 26, 2021
Monroe Gallery of Photography, Santa Fe, NM
Monroe Gallery of Photography announces an exhibition of photographs commemorating the 20th anniversary of the terrorist attacks on the World Trade Center that became known as 9/11. APA LA member Eric O'Connell's image of St. Nicholas Greek Orthodox Church and Towers is included in the 9/11 - In Rememberance exhibit. Every year since 2001, a solemn ceremony is held to remember the many that lost their lives, the families whose lives were changed forever, and the selfless first responders who performed heroically on that day, and for days after, in the search for survivors.
The twin towers design process started in 1965 and construction began in 1972. The twin towers were the tallest buildings in the world for a very short time. Photographs in the exhibit document the construction of the World Trade Center, its prominence in the skyline of Manhattan, and the devastation of September 11, 2001
Sidney and Michelle Monroe relocated their family and Gallery from New York City to Santa Fe shortly after 9/11. This exhibit is a remembrance of the World Trade Center, fellow New Yorkers, and the countless lives affected on that day.
Gallery hours are 10 to 5 Daily, admission is free. There is no reception. In accordance with current CDC and State health guidelines face masks are recommended. Private viewing is available by appointment. For further information, please call: 505.992.0800; E-mail: info@monroegallery.com. Interviews with featured photographers and media kit with images available upon request.