In a nod to the 2016 Summer Olympic Games, this issue of Proof Sheet is all about sports.
The cover article highlights Jason Evans, a Professional Member from Newport, RI who has photographed numerous Olympics and is in Rio now, ready for the games to begin; follow his Olympics coverage on Instagram @afrotographer.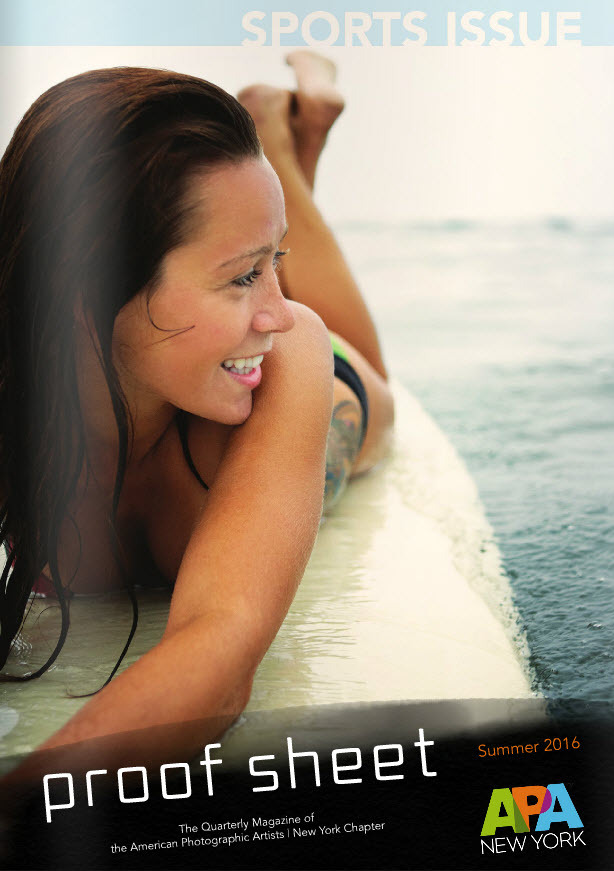 Karen Fuchs shares her long-term project photographing Usain Bolt, the fastest man in the world.
Josh Campbell shows us the beauty of getting up close and dirty with his coverage of Spartan Races.

Also in this issue, veteran photo consultant Selina Maitreya sits down with proof sheet to talk about how she guides her clients through her program Steps to Success, a new program she is developing exclusively for APA|NY (click to RSVP).
We are also assembling resources to ease production for a photographer - need to book an Assistant? Our Assistant List has grown to more than two pages; we also have a listing of Rental Studio, some with discounts for APA Members.
The APA|NY Board of Directors, publisher and editors of proof sheet hope you find within these pages both information and inspiration. Each issue features the work of Professional and Leader members of APA|NY, as well as informative articles and interviews with industry leaders. Copies of this e-zine will go to more than 460 APA|NY Members in the northeast region, over 575 art directors, photo editors and art buyers and over 5,000 people in our creative community.
Enjoy this Summer 2016 Issue of proof sheet; and let us know what you think; we have a new "Letter to the Editors" section and welcome your thoughts, ideas and suggestions; write to proofsheet@apany.com
If you missed our previous issues, you can find them here: www.issuu.com/apany and make sure you "Like" us.