Photo District News has awarded a PDN Annual Award for Photojournalism and Documentary Photography to Brian Smith for a series of photographs shot in Haiti. Images from this series also won the PDN Curator Award for Fine Art Photography of Urban Scenes.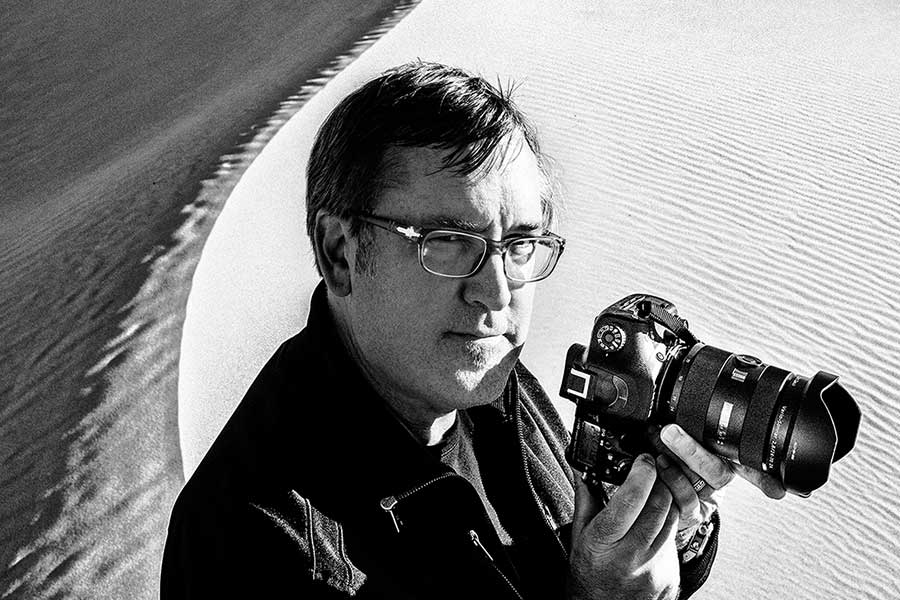 © Fazia Ali. Brian Smith on location in Death Valley.
Brian Smith first traveled to Haiti in his twenties for the Miami Herald to document the fall of the Duvalier government. Returning a dozen times over the next five years, he always felt a special affinity for the Haitian people who never seem to catch a break from the forces of the Universe. Smith added,
"It was extremely gratifying to receive awards from PDN for this portfolio of images from Haiti. Having bounced between photojournalism, sports and portrait photography over the years it was great to have the opportunity return to my roots and shoot this for Sony"
The second and third image in the series above were also chosen for American Photography 30 - details here.
Brian Smith is President of Editorial Photographers and on the National board of APA.