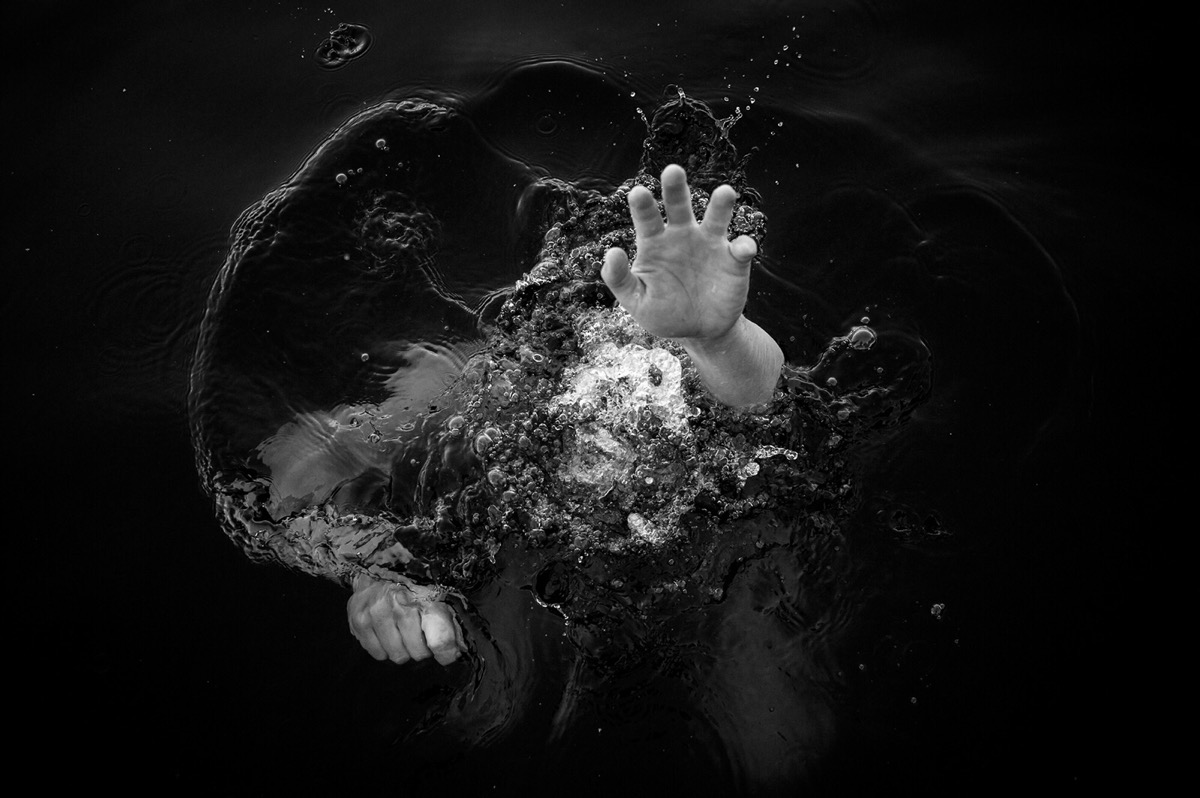 Emerging Talent Jury Winner, © Javier Corso, Fishshot
On behalf of the competition organizers, collaborators and supporters, the Morpholio Project, Resource Magazine and The Phoblographer congratulate the EyeTime 2015 Winners, Honor Awards and Honorable Mentions. "When judging a collection of work, I look for the artist to tell a story through images that are both coherent and striking. For many, selection and editing, which imparts the maturity of an artist's skill set, can be the most challenging stage to accomplish." Said Alexandra Niki, President/ CEO, Resource Magazine. "Looking at some of the work presented in this competition gives me lots of hope and excitement for the future of photography. In a world where everyone is a photographer, this contest still goes to show that it's the creative vision that matters the most at the end of the day." Said Chris Gampat, Editor in Chief, The Phoblographer. "Seeing the work that these young and up-and-coming photographers are submitting is inspirational to me and a reminder of how many stories are out there to be told." said Pei Ketron.
EyeTime 2015 was assembled as a means to publicly promote the research, exploration and investigation currently happening amongst today's emerging talent. "It's enlightening and inspiring to see photographic work like this, coming from unique, creative and compelling perspectives, all over the world." Said Tracey Clark, Founder / Shutter Sisters. Paul Petrunia, Founder of ARCHINECT notes "This year's finalists display an impressive level of cultural sensitivity and social awareness. At a time when hardware and software technology can make almost anyone look like a skilled photographer, these photographs prove that human perspective plays the most important role in telling a story through imagery." All of the submissions exemplified outstanding work and the competition organizers are grateful for the enormous amount of entrants who were bold enough to confront the world with their voice. "It's amazing to see photographers with such an amazing vision" said Avi Muchnick, Director of Products at Adobe.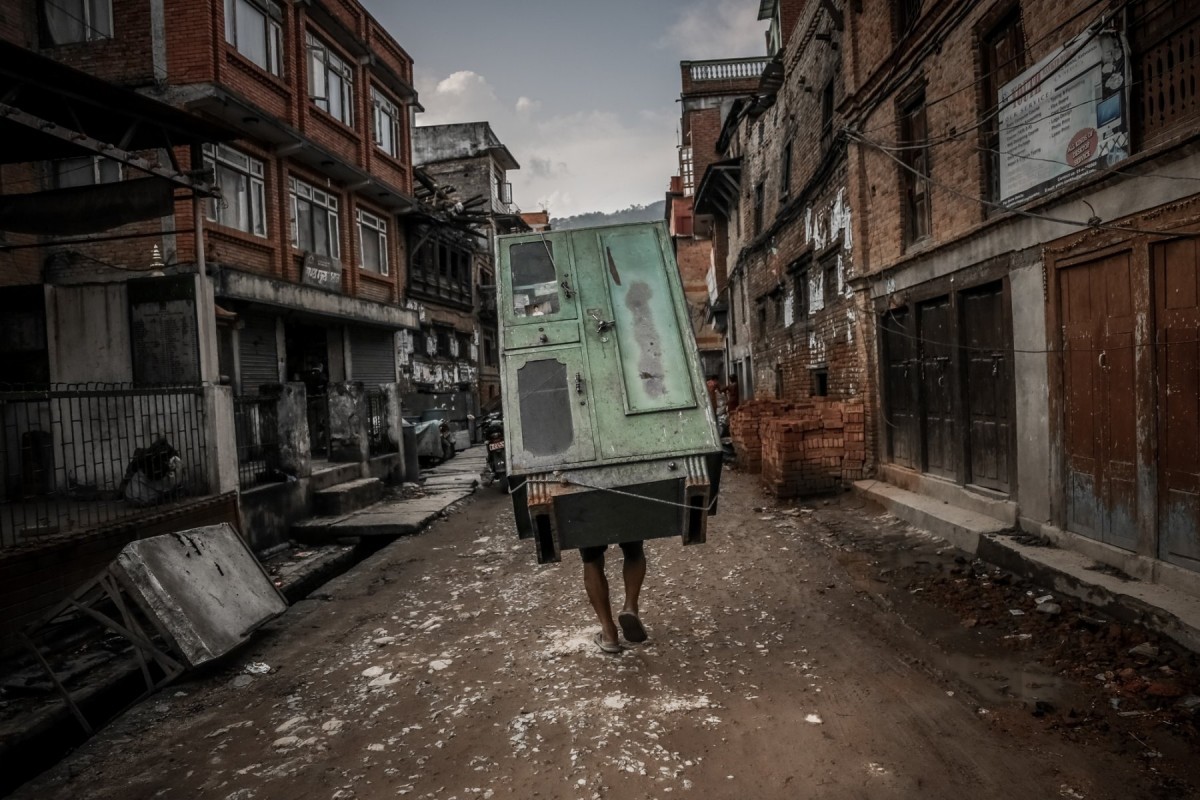 Emerging Talent Jury Winner, © Turjoy Chowdhury, Nepal Quake Aftermath
Diana Jou of The Wall Street Journal said. "I am blown-away by the range of topics and locations of the finalists." With special thanks to the family and friends of Jessica Lum, EyeTime is also announcing two winners for excellence in Photojournalism honoring Jessica. "Jessica Lum is an inspiration to all aspiring young photojournalists. She pursued her passion wholeheartedly and gave voice to the people she photographed. I hope the winners of the Jessica Lum award are continually inspired to share their own voice with the world through telling the stories of others. It is possible to send your message through today's virtual noise. Make it a message worth sending." Said Salgu Wissmath, Photojournalist, Co-founder of Project I AM. On behalf of the competition team, we commemorate Jessica Lum and her work, and offer our condolences to those who knew her.
Eyetime 2015 was assembled by photographers, professors and students as a means to publicly promote the research, exploration and investigation currently happening amongst today's emerging talent. "It's wonderful to see such ambition and creativity from these young photographers" said Mike Kus, Director Mike Kus Ltd. EyeTime would like to give a special thanks to the ICP (International Center of Photography), APA (American Photographic Artist), ADC (Art Directors Club), The Morpholio Project, Resource magazine, The Phoblographer, Light Stalking, Domino, Adobe, Shutter Sisters, Psychology for Photographers, DBA, Bustler, Archinect, NYIP, PhotoCompete, The ArchitectureRoom, The Photo Contest and The PhotographyBlog.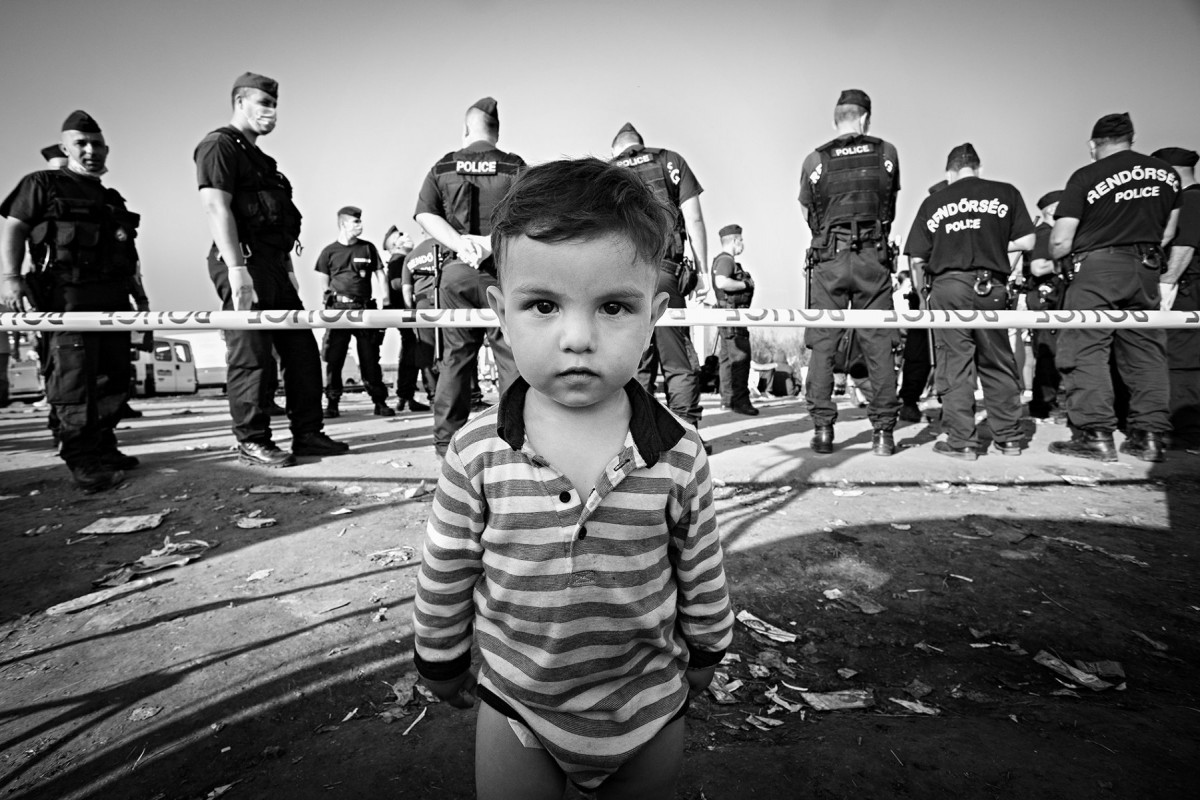 Jessica Lum Award, © Emese Benko, #opentheborders
This year's EyeTime jury included Photographer Pei Ketron, Avi Muchnick of Adobe, Chris Gampat of The Phoblographer, Shani Silver of Domino, Diana Jou of The Wall Street Journal, Alexandra Niki and Adam Sherwin of Resource Magazine, Photographer Dean West, Kathryn Roach, Paul Petrunia of ARCHINECT, Mike Kus, Billy Cunningham of The International Center of Photography, Kristen Fortier, Tracey Clark of Shutter Sisters, Jenika McDavitt of Psychology for Photographers, Tiffany Mueller of Light Stalking and Juliette Wolf-Robin of APA. To view the Winners, Honor Awards and Honorable Mentions, please visit eyetime2015 or "Pinup" on the competition app: http://www.mymorpholio.com/site.php/home/eyetime2015