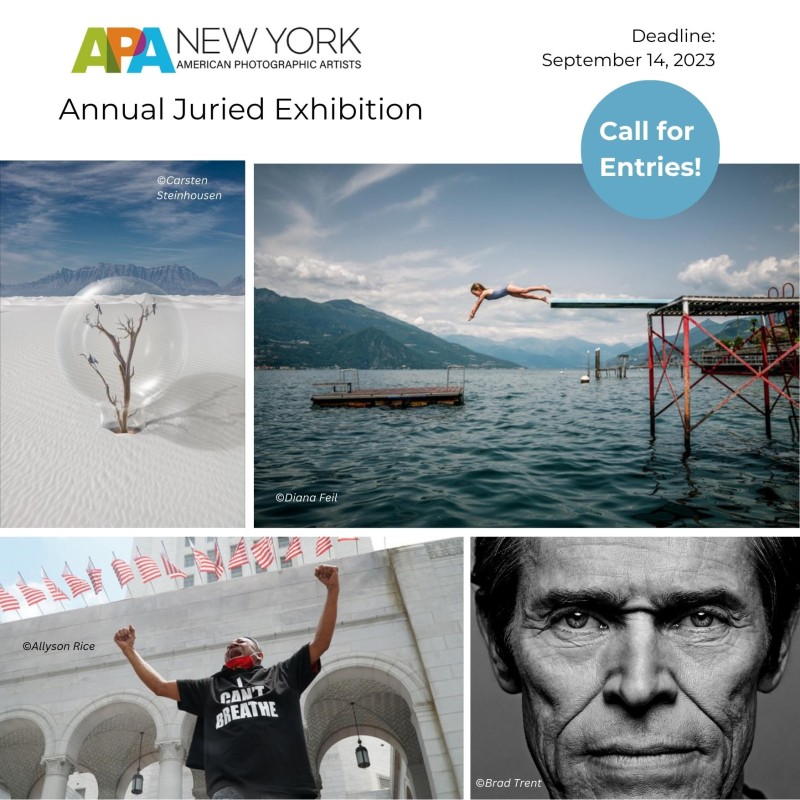 Get Your Work Seen!
APA New York invites all APA members nation-wide to participate in its 2nd Annual Juried Photography Competition and Exhibition at the renowned Soho Photo Gallery. Soho Photo Gallery was founded in 1971 by a group of New York Times photojournalists and avant-garde photographers, as a co-op gallery, which it remains to this day. It is New York City's longest-running co-op gallery.
This one-week, open-gallery event, to be held December 5-10, will give each artist a chance to promote their work to New York's top art buyers and editors.
Work from APA members will be featured on the gallery walls at this special event, juried by famed gallerist Brian Paul Clamp. The promotional effort for this event will includes: a feature on the APA website, social media, advertising, a catalog, and gala opening night to bring the industry professionals who buy photographs and hire photographers to see the exhibit. You might even win one of the cash prizes!
Meet the Curator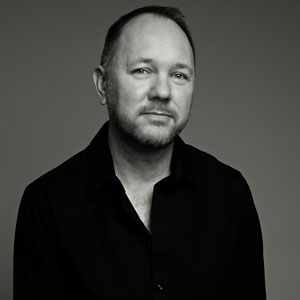 Brian Paul Clamp is the owner and director of CLAMP, a gallery in Chelsea in New York City specializing in modern and contemporary art with an emphasis on photography. CLAMP mounts ten to fifteen exhibitions per year featuring the work of emerging and mid-career artists. Mr. Clamp opened the gallery in 2000. Aside from curating exhibitions at his own gallery space, Clamp has curated numerous photography shows at various venues throughout the United States, and has reviewed photographers' portfolios at dozens of events over many years. Mr. Clamp is the author of numerous publications on American art to date, and also occasionally contributes written work to various art periodicals.
About APA
APA's mission is to advocate, educate and elevate the professional photographic community.
American Photographic Artists (APA) is an organization dedicated to the success of professional photographers. Our organization's foundation is built upon creating a diverse and inclusive photographic community that supports all photographers at every level in their careers and champions the rights of image-makers worldwide.
To achieve our mission, our goals are to establish, endorse, and promote professional practices, standards, and ethics in the photographic community; to mentor, motivate, educate and inspire in the pursuit of excellence. APA strives to provide the tools and connections that photographers need to run a successful business.
APA New York is the Northeast regional chapter of American Photographic Artists (APA) which also includes Connecticut, Maine, New Hampshire, New Jersey, Ohio, Pennsylvania, Rhode Island, and Vermont.
Eligibility
The competition is open to all APA members nationwide. If you are not an APA member please join by visiting https://apanational.org/join/. We have five different levels of membership, so there is bound to be one just right for your needs.
All photography-based works are eligible for entry, regardless of subject matter or photographic technique, (including film-based images), however you must submit them as a digital file (Jpeg)
Entry Fees
$25 per image: Single Image Category
$50 per series: Series Category (up to 5 images)
Submit entries here:
https://american-photographic-artists-new-york0.square.site
Prizes
There will be cash awards for First, Second, and Third Place. There will also be two Honorable Mentions for each category (Honorary Mention prizes TBD).
1st Place: $1,000
2nd Place: $500
3rd Place: $250
Submission Guidelines
All photography-based works are eligible for entry, regardless of subject matter or photographic technique, (including film-based, and all traditional anologue images), however you must submit them as a digital file (Jpeg).
All photographs submitted must be the original work of the photographer submitting them.
No AI generated images permitted.
Image size no smaller than 1200 pixels on the long side and at most 1800 pixels, 72 dpi, sRGB color profile, with no visible identifying text/symbols.
Image files need no unique title by the entrant. Image files are identified to the entry and assigned an arbitrary ID for the "blind" judging.
While there is no limit to the number of single entries submitted, we recommend uploading no more than 10 images at a time (Check out, before submitting additional images).
Images must be original and not have won another APA contest within the last year.
There is no restriction on when the entry image is created.
The curator may select a maximum of four images by the same artist.
Contest Terms
Your work will be juried from the digital files you submit. If your work is juried into the show, you will need to prepare it for hanging and deliver it to the gallery on drop-off day.
You may enter as many single images, or series, as you like.
Images must be original and not have won another APA in the last year (since August 2022).
No AI generated images permitted.
By submitting your work for jurying, you commit to exhibiting whichever image(s) the juror chooses. The decision of the juror, as to which photographs go in the show, is final.
If chosen, your photographs must be suitably prepared for gallery presentation (matted and framed, etc), and brought to the gallery by drop-off day.
Only work that arrives at the gallery properly framed and wired for hanging by the December 3 drop-off date will be hung in the show. The maximum height or width (including frame) of exhibited work cannot exceed 48 inches. It is preferred for large framed pieces to use Plexi rather than glass. Delivery instructions will be emailed to accepted participants. Printing, mounting, and framing of each piece must be gallery quality. Work must be wired for hanging (no sawtooth hangers).
APA New York reserves the right to publish the winning photographs on our website and social media to publicize the show, and in a printed catalogue. The Copyright is retained by the photographer.
If your work is juried in to the show, you will need to provide us with a High Rez version for printing in the catalogue.
At the conclusion of the show, any work must be picked up from the gallery by either the photographer or a designated representative. Any work not picked up within 5 business days will be considered property of APA and/or the gallery. If you are from out of town, your work can be shipped back to you, but ONLY if you have arranged in advance, and your work arrives in reusable packaging with a pre-paid mailer. Neither APA nor the gallery are responsible for any damage that occurs in transit.
Commission and Insurance
The winning images will be featured at the Soho Photo Gallery in December. You have the option of making them available for sale.
You can price your work at whatever amount you like. There will be no commission on the sale of any prints. The purchase will go through you directly and you will notify the gallery. Prints that are sold must be picked up at the conclusion of the show.
Although we will make reasonable efforts to protect your work while it is in our possession, we are not legally responsible for it. Consider insuring your work for the time it is in the gallery and for the shipping.
Questions: If you have any questions, please get in touch with Deborah Gilbert at director@apany.com
Important Dates:
Extended Deadline: September 20, 2023
Deadline for submissions: September 14, 2023
Winner Notification: October 1, 2023
Accepted Work Due at Soho Photo Gallery: December 3, 2023
Exhibition: December 5 - 10, 2023
Opening Reception: December 7, 2023
Post-show pick-up day: December 11, 2023