Not all business insurance is created equal.
That's why APA has a dedicated business unit to handle our members' business insurance needs. As a leading not-for-profit organization serving professional photographers, we know the unique demands of this industry. Our insurance agency partner deals with photographers all day long, has loads of experience and is well trained as problem solvers. They're not afraid to get in the trenches and hammer out the best insurance plan to fit your business.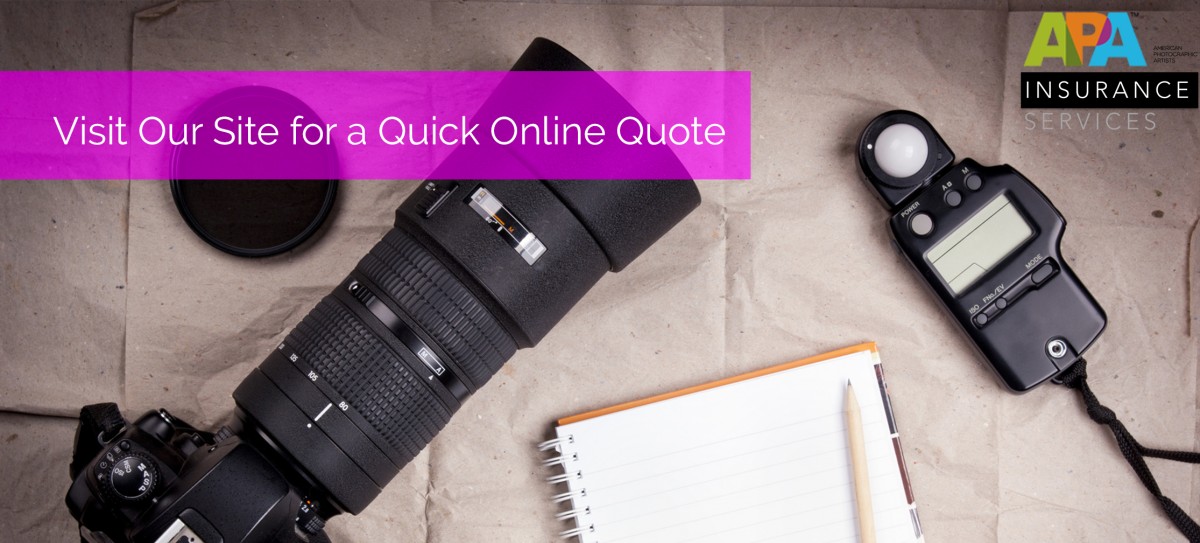 AIS Photography Insurance
You have lots of choices. As a member of American Photographic Artists, we hope you will consider working with the only insurance agency endorsed by the APA, an insurance agency with your best interests in mind. Our dedicated problem solver, Karen Stetz has dozens of positive reviews from satisfied APA Members.
A few of the reasons are as follows:
24/7 Claims Handling
Comprehensive coverages
Cost can be Discounted for APA Members
FREE Certificates of Insurance within Hours of the Request
Our goal is to offer the finest customer service to our members and insureds. So don't wait, maximize the full value of your APA Membership by contacting Karen Stetz at APA Insurance Services.
Karen Stetz
p: (877) 269-9021
e: karen@apainsuranceservices.com
Need an instant insurance quote? Visit APA Insurance Services.
Professional business insurance is provided through APA Insurance Services, and it is a benefit available for members at the Supporter level and above. Not a member? Join today.
(Please note: Insurance is not included in membership -- your rates will depend upon the coverage you need).
Question during COVID:
"IS THERE ANY COVERAGE FOR LOSS OF BUSINESS INCOME IF I HAVE TO SHUT DOWN?

The general rule is: before loss of business income responds, there must be damage to your property leading to the cessation of a business.
This requirement applies to business income-dependent property losses (your supply chain) and civil authority losses, covered by business income policies.
Additionally, there is a specific property exclusion applicable to viruses that may (generally will) apply.
This is true of "standard" business income forms which are used by most insurance companies in the US.
Most businesses that are suspending operations are doing so based on the policy of social distancing, to contain or mitigate against the spread of COVID-19 by limiting social contacts.
The vast majority of businesses suspending operations are not doing so due to the coronavirus causing physical damage to the building.
We are generally confronting circumstances where operations are being suspended as a means of preventing infected individuals from transmitting COVID-19 to other individuals.

So is there coverage for loss of income? The short answer is, most likely "NO".
BUT as with any coverage question, THE POLICY LANGUAGE WILL DETERMINE IF A CLAIM IS COVERED.
If you have questions or need assistance, please give us a call and your APA Insurance team will be happy to assist you.

--
Looking for more information about liability on set?
Watch our webinars on YouTube

Liability & Safety on Set May 2020 https://www.youtube.com/watch?v=GShtWczkFXI&t=42s
Production Safety and Insurance May 2020 https://www.youtube.com/watch?v=sjdxZ_6wjtE&t=1436s
The Tough Conversation - Having a Plan B (C&D) Oct 2020 https://www.youtube.com/watch?v=tvkdZcJxMeg&t=14s