To view all winning images, click View Gallery, or scroll to see the category winners.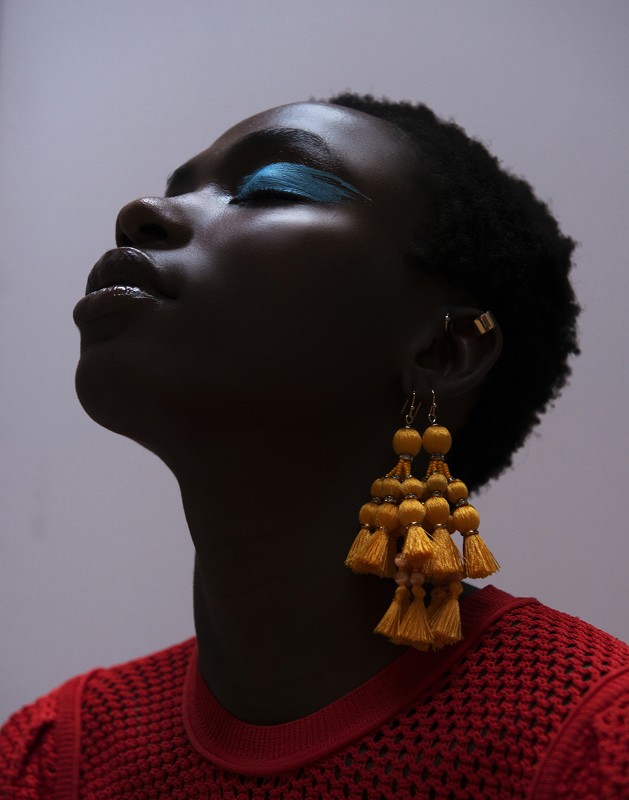 ©Samantha Wolov
APA Award Winners by Category














Our Partners
Awards Judges

Jenn Pennington, Head of Production at Lightning Orchard, New York
Jenn Pennington has twenty-plus years of experience in creative production, with a strong storytelling focus. Prior to joining Lightning Orchard her most recent role was Executive Producer at Anomaly NY, where she worked for more than seven years. She has past experience producing at Wieden+Kennedy NY, DAVID, Creature, and McCann Erickson, and freelancing at Beats by Dre, Ogilvy & Mather, and DDB. She has created and produced award-winning work with some of the most respected production companies, directors, and creatives for clients such as Budweiser, Coca-Cola, Johnnie Walker, ESPN, IBM, Jordan, Google, and Dick's Sporting Goods. Jenn currently resides in NYC with her wife, two kids and her dog Bandit.

Jason Lau, Executive Producer at Giant Spoon
As the Executive Producer, Jason has worked on award-winning campaigns across all media platforms, from film, digital, social, and print. He's been part of leading conversations within the industry and has been a judge for The Lucie Foundation, Le Book, PDN Photo Annual, and the AICP. He currently leads the LA & NY content production team which encompasses producers who have expertise in art, film, digital and integrated productions on a global scale. His passion is to discover and collaborate with great talent and brands in order to produce culturally significant and meaningful stories.

Lori Epstein, Photo Manager, Kids Books at National Geographic
Lori Epstein earned a journalism degree from Boston University College of Communication, and later worked as a photographer's assistant and freelance photographer until transitioning to photo editing full time. She joined National Geographic Kids Books in 2005 as a photo editor, and now leads a team of in-house and freelance photo editors and photo researchers producing about 50 kids books a year. As Photography Manager, Lori helped to develop, and now works to maintain the Nat Geo Kids visual esthetic, which unifies the brand in the marketplace and helps set it apart from the competition. She works from idea to product, curating existing photography and producing original photography (sometimes her own!).

Kimber Leigh Nussbaum, Senior Art Producer at Upshot
Kimber is a highly motivated and creative Art Producer/Art Buyer who loves helping her teams breathe life into layouts 'til they become realized final productions! She takes great care to keep her thumb on the pulse of creative vendors & happenings in Chicago as well as nationally and globally. She founded an Art Buyer's club in 2011 dedicated to supporting her fellow agency colleagues in networking and general camaraderie.

Cassie Morris, Executive Art Producer at FCB Health, New York
Casie Morris is Executive Art Producer - Broadcast Production at FCB Health where she collaborates with photographers, creative teams and production partners to create images for healthcare and pharma. She is excited to see all the great new work at this year's APA Awards.

Jess has been working with Bay Area agencies for 10+ years to produce integrated campaigns & photo shoots for a diverse roster of clients. She appreciates the challenges & magical moments in every project, with both seasoned & up-and-coming photographers. Current clients include Tattooed Chef, Bonterra, InnovAsian, Kona Brewing Co, SFCASA, Covered CA, CA Dept of Public Health and more.

Justin Morris, Creative Director at Kamp Grizzly
Justin Morris is a director, artist, and storyteller working across a variety of mediums to find a semblance of truth in our everyday. Working as an Executive Creative Director at Portland-based agency, Kamp Grizzly, Justin collaborates alongside a diverse group of creatives to bring culturally informed solutions to such clients as Netflix, Apple, HBO, and Adidas. Also under the KG umbrella, Justin leads the charge on the subterranean publication Cult Classic Magazine, an ongoing literary experiment serving as a platform to preserve, promote and support timeless underground creatives who make up the undercurrent of culture. The four issues to date read as technicolor lesson plans that give artists and thinkers across the country a space to share their unadulterated perspectives.

Jessica Mirolla, Senior Art Producer at Garage Team Mazda
Specialties: advertising, art, budgeting, content optimization, and production, social and organic marketing strategy, digital asset management system implementation, CGI/interactive, vendor and client relations, photography, large-scale overseas production management, supervisory skills, sales, marketing and art curation.

Rajat Gupta, Group Creative Director at MediaMonks
Rajat is an award-winning creative director by trade and a storyteller from the heart. Born and raised in India, he has worked in different parts of the world from Germany, UK to SF, NYC before calling LA home. His experience on various products & services ranges from auto, tech, lifestyle to fashion and pro bono with brands like HP, Netflix, Toyota, Microsoft, Honda, Walmart, Coca Cola, AT&T, Red Bull, Bill & Melinda Gates Foundation, Paramount Pictures, Esprit, Nickelodeon, and many more. He truly believes that humans have an incredible ability to make a change through art and our actions. He chose advertising as his medium.

Jillian Sellers is currently a Senior Visual Editor in the Hearst Magazines Visual Group working on Oprah Daily, House Beautiful, and their lifestyle brands. Previously, she lead the Visual department at Parents.com curating and producing photo essays, as well as art directing digital covers and feature packages. She has a passion for storytelling in all visual forms in both print and digital media platforms. Jillian's extensive skillsets in production and art direction include producing lifestyle, food, interiors, and beauty shoots. She also has a large depth of knowledge and experience in documentary photography production and has had her documentary work nominated for the Eddie & Ozzie Awards.

Lisa Oropallo, Art Buying Manager at Havas, NY
Lisa Oropallo is currently an Art Buying Manager at Havas NY. She has been involved in the industry from the beginning of her career. She holds a BFA in photography, starting out managing a NYC photo studio and switched to agency life taking a position at Y&R as an Art Producer. She then moved to Digitas and built the New York Art Production department and recently moved to Havas New York. Previous client list includes Sony, Anderson Consulting, Pella Windows, American Express, Samsung, Kitchen Aid, Biore, and Comcast. Current client work: New York Presbyterian, Wells Fargo, World Monument Fund and Woolite.

Lynn Siekmann, Senior Art Producer at Martin Agency (Freelance)
Lynn's experience covers the Production gamut - She knows and understands all facets of Photo Production, Art Production, Print Production, Film Production, Video Production, CGI Production, Digital Production, Project Management…She produces both globally & nationally on a wide array of brands. A genuine asset to any brand and their marketing/advertising strategies, Lynn brings strong leadership, passion, dedication, joie de vivre and meticulous organization ensuring smooth collaboration & clear communication on all projects. She loves discovering new talent and provides a confident heart-felt hand in relationship building amongst crew and teams. Partial Client List: Amazon, AT&T, California DMV, Dell, BMW, Google, Hewlett Packard, Hitachi, Ikea, KiwiCo, Levi's, Microsoft, Nike, Panasonic, Philips, Restoration Hardware, smart Car (Daimler AG), Sony, University of San Francisco.

Sara Gold, Senior Integrated Producer at TBWA\Chiat\Day, New York
Sara Gold is currently a Senior Integrated Producer at TBWA\Chiat\Day New York with over 15 years of experience working with award-winning clients across multiple medias and platforms. Creative collaboration, finding the right talent for the job and working closely with agency and vendor partners is something she finds highly rewarding.

Arpi Agdere, Art Producer at Wieden+Kennedy, Portland
Arpi Agdere is an Art Producer at Wieden and Kennedy in Portland. Previously she worked 7 years as the in-house art producer at Vans in Los Angeles. She's deeply rooted in fine art and has a BFA from Art Center College of Design. Current Accounts: HP, Nike, Old Spice, Supercell, Trolli