AI: Making It Personal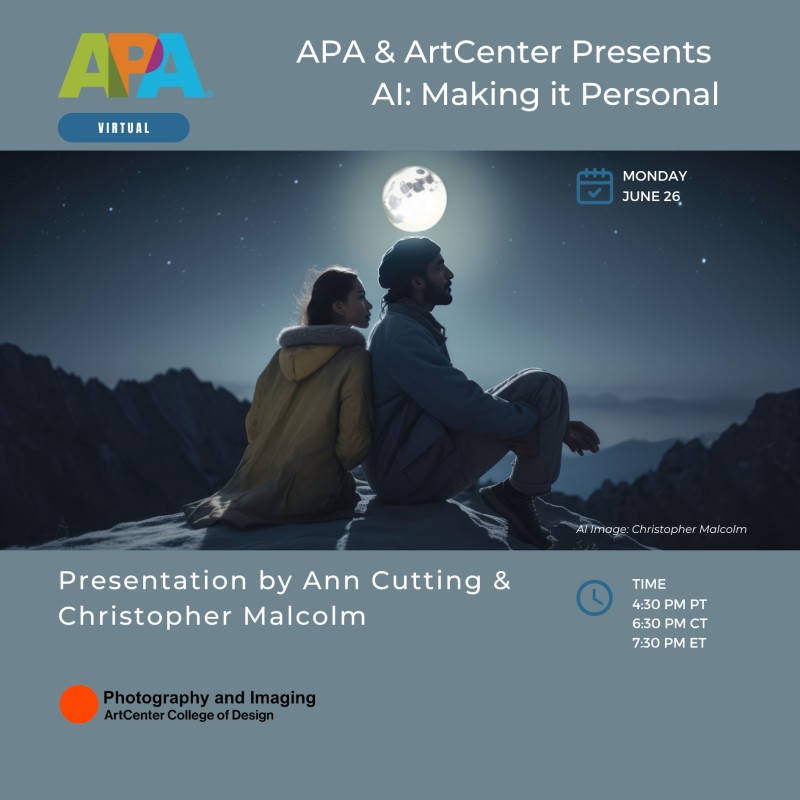 APA & ArtCenter Presents AI: Making It Personal - A presentation by APA members Ann Cutting & Christopher Malcolm
APA continues exploring the creative process of photographers using the AI technology and incorporating their own images and concepts, in this second AI presentation.
Ann Cutting and Christopher Malcolm are both exceptional established photographers testing out the possibilities of the new technology. Come see the fantastical imagery and stories they have created using the tools mixed in with their own imagery and imagination.
Additionally, we are mindful of the impact of this technology and the considerations around Copyright. We have invited an attorney specializing in Copyright law, along with Copyright expert Jeff Sedlik, to help consider the implications of producing AI images and the Copyrightability of the work.
Please be sure to watch the webinar dedicated to AI and Copyright that we hosted last month with Stephen Doniger.
Additionally, Jeff Sedlik recently presented to Congress concerns for photographers in how many of the images were taken and are being used for the platforms using AI. Read his testimony here.

Jeff Sedlik is a professional advertising photographer and filmmaker, president of the PLUS Coalition at www.PLUS.org, a global non-profit organization in which diverse stakeholders from 140 countries are collaborating to develop a global registry for the identification of visual works. He previously served as president of the American Photographic Artists, and he is a current instructor at ArtCenter College.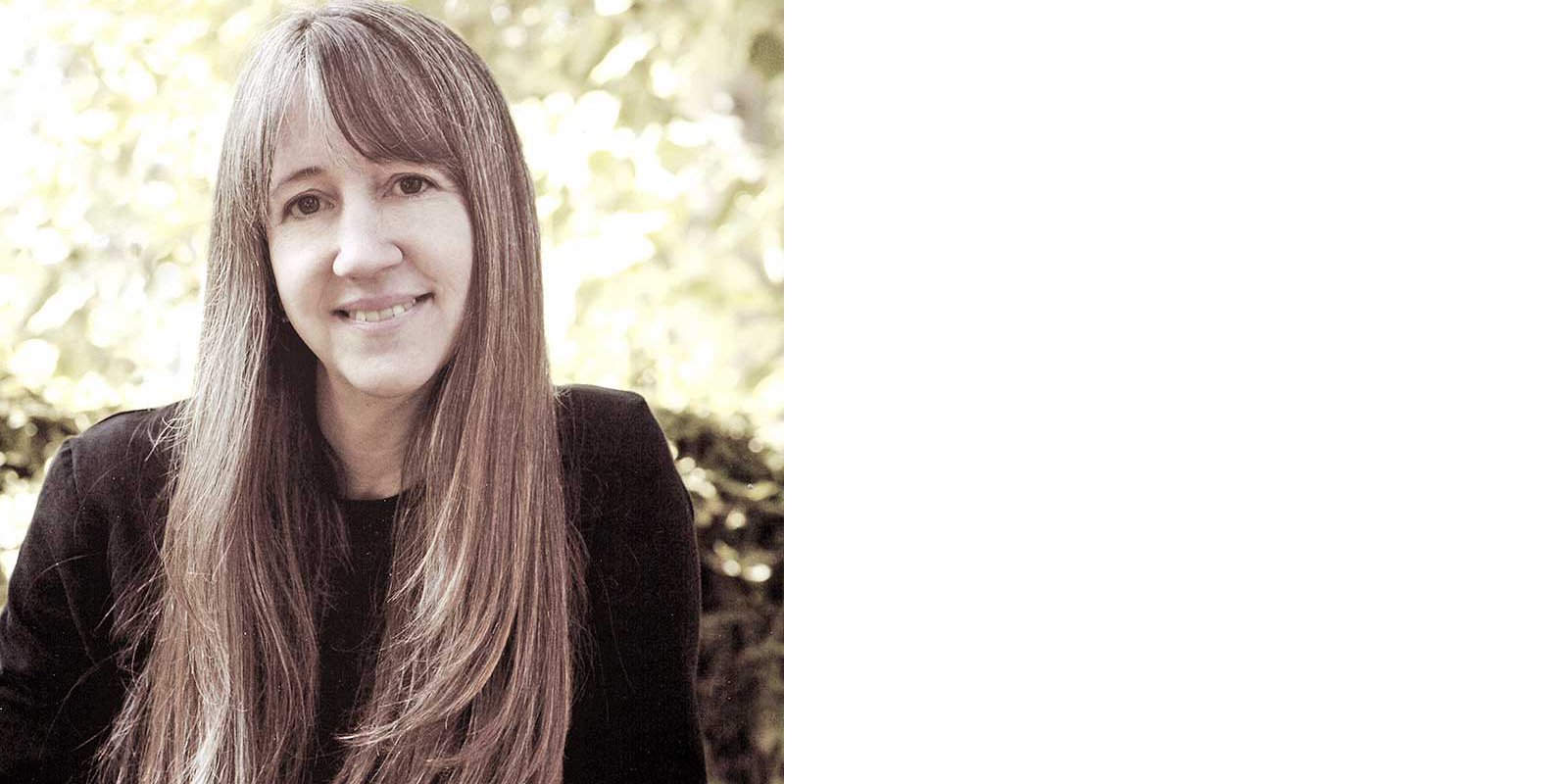 Ann Cutting
Ann Elliott Cutting graduated from University of California San Diego with a Bachelor of Arts in Biochemistry and Cell Biology and a Bachelor of Fine Arts with Honors in Photography from ArtCenter College of Design. Specializing in conceptual advertising and editorial photography, Cutting has won awards in Communication Arts, PDN, Print Magazine, How Magazine, Archive, IPA, AIGA and more. At ArtCenter, she has been Interim Co-Chair of the Photography and Imaging department and has served on scholarship reviews, Department Chair Search Committee, Curriculum Committee and ArtCenter Partners Steering Committee. Cutting has served on the board of directors for the Advertising Photographers of America, Pasadena Art Alliance and the board of advisors and as faculty of the non-profit Los Angeles Center for Photography. She's completed basic research in molecular biology and studied the regulatory gene networks and transcription factors in Sea Urchins at Caltech. Cutting teaches and creates wheel-thrown and hand-built ceramic pieces.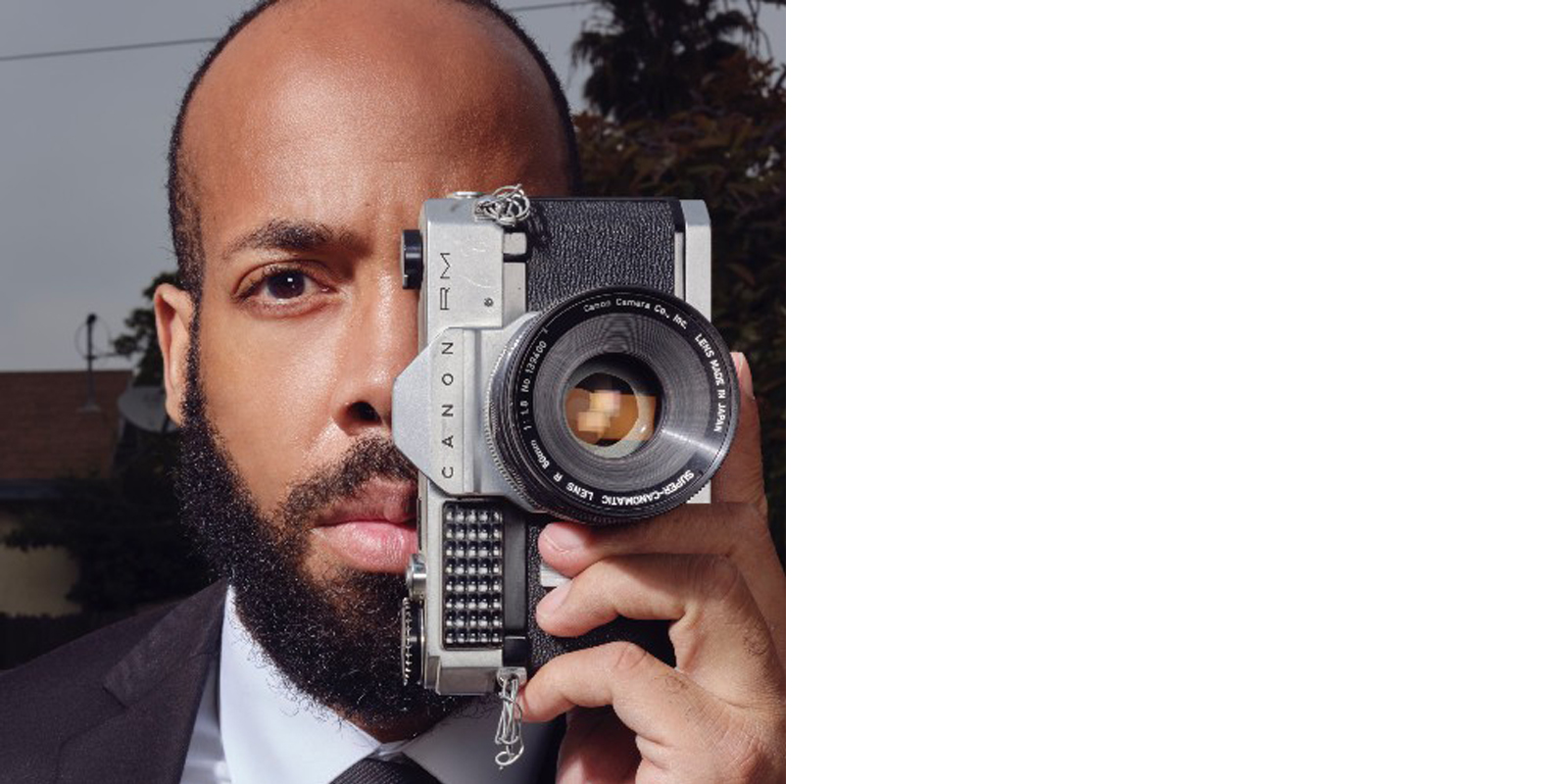 Christopher Malcolm
Christopher Malcolm is an award-winning Los Angeles based commercial photographer, director and cinematographer with clients such as Nike, Lululemon, ASICS, and Verizon. His work has also appeared in publications such as Runner's World, Men's Journal, and Bicycling. He has won awards from a number of prestigious institutions including PDN, APA, American Photography, IPA, and The Lucie Awards. His career began as a narrative filmmaker and his passion for photography and cinema are derived from his love for classic cinema, which has led him to write extensively on the subject and appear on networks such as Turner Classic Movies to do deep dives into film theory. He learned still photography almost by accident while studying cinematography at UCLA, launching him on a dual track career. In addition to his own work, Christopher is a board member of American Photographic Artist and serves on the organization's Diversity Committee to increase access to careers in the arts to talented artists everywhere. He also writes a weekly column about photography for Fstoppers.com
This event is in collaboration with ArtCenter Photo