APA DC: 30 Minutes with Hannele Lahti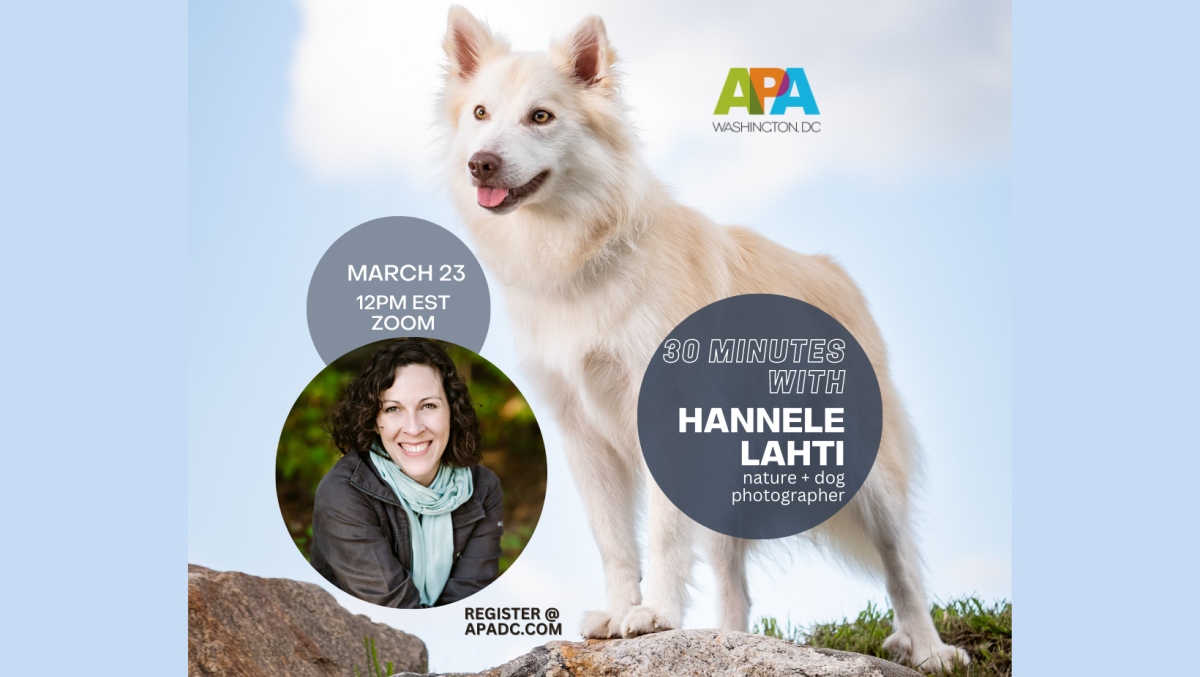 Join APA | DC as we spend 30 Minutes with nature + dog photographer Hannele Lahti as she discusses how she has built a life in photography that celebrates her personal interests and aspirations on Thursday, March 23rd at 12pm (EST). This virtual event is free to all APA Members, Future APA Members and Students.
About Hannele Lahti:
Hannele Lahti's work focuses on the natural environment and the wonderful world of canines. She loves capturing the chaos and companionship dogs bring to our lives as well as the meditative qualities nature provides.
She has partnered with a wide variety of clients––from private pet owners to large institutions and businesses, and has exhibited her work internationally. She grew up in the wilds of Maine, is an RIT photo grad and is currently expanding her horizons through a yoga teacher training.
hannelelahti.com // @hannelelahti
adogphotographer.com // @adogphotographer