APA | DC: 30 Minutes with Johnny Shryrock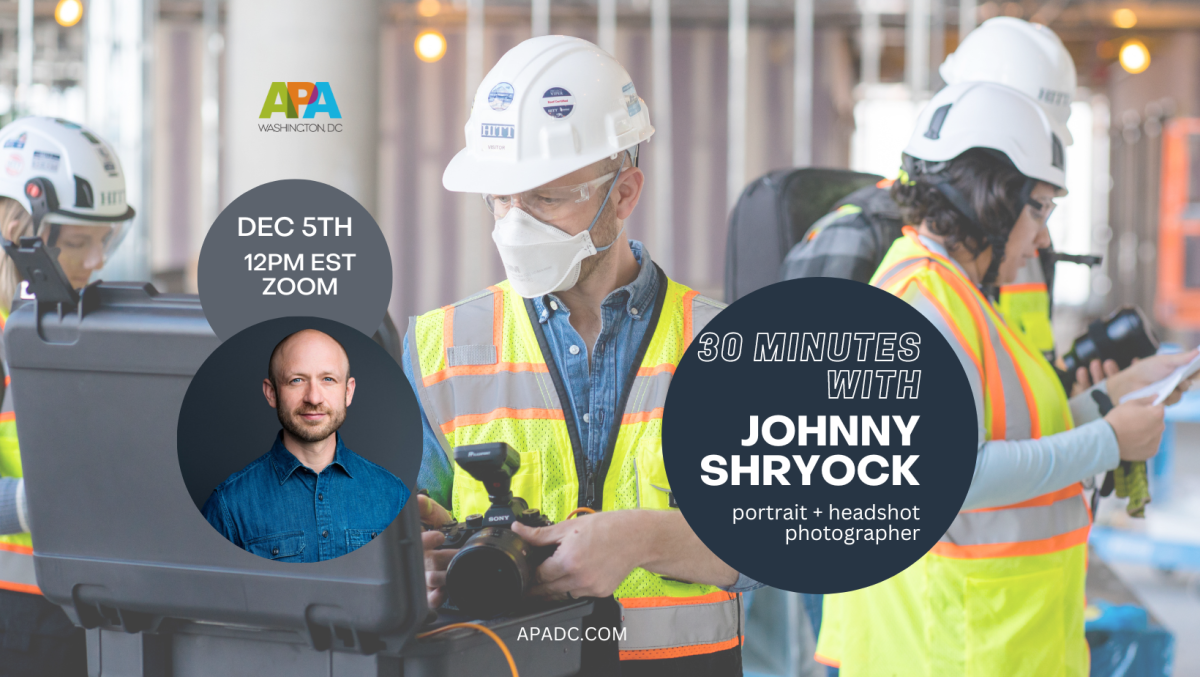 Join APA | DC as we spend 30 Minutes with portrait & headshot photographer Johnny Shryock on Tuesday, December 5th at 12pm EST.
This virtual event is free to all APA Members, Future APA Members and Students.
About Johnny: Johnny Shryock is a commercial, corporate, and brand narrative photographer and director based in the Washington, DC area. His photography helps brands share their story through authentic workplace scenes and creative portraits. He regularly produces image library shoots for clients and is known for capturing a wide variety of scenes in a tight time frame, especially on combined motion+stills projects. Johnny's vision on set is to create an environment where people can be themselves while they look and feel great in front of the camera. On select projects, Johnny collaborates with his wife Brittany Diliberto to direct and photograph distinct scenes. Brittany and Johnny live in Arlington, VA, and enjoy spending time with their young daughter, Avery James.