APA DC: 30 Minutes with Rebecca Drobis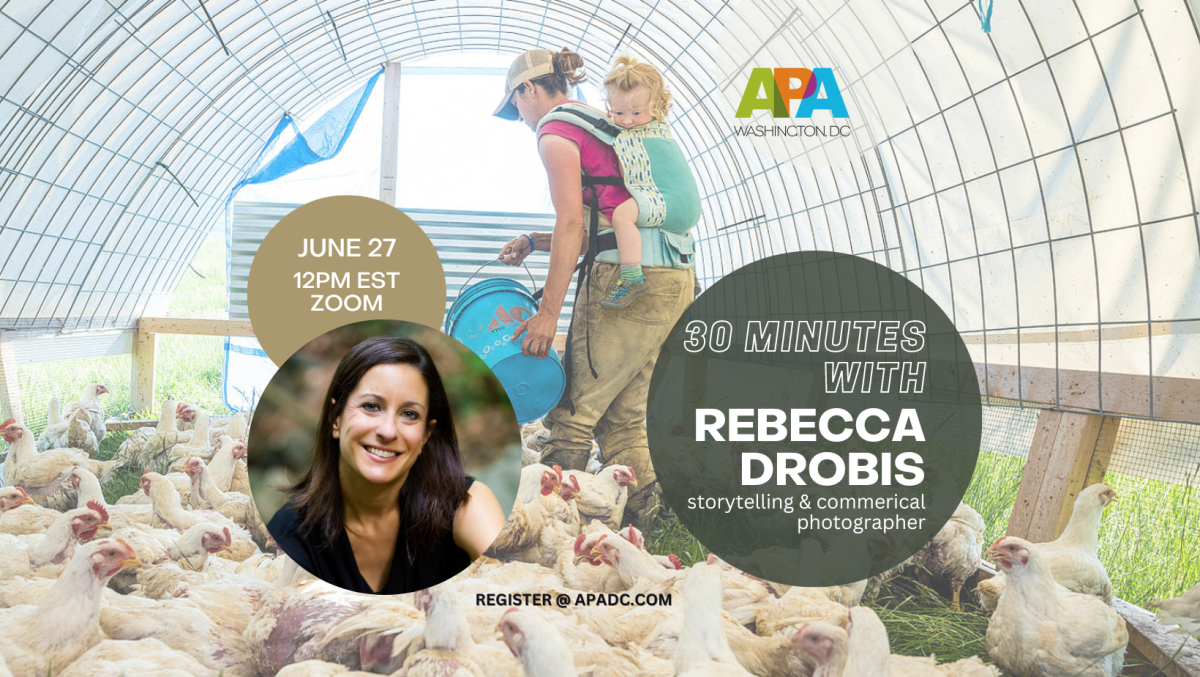 Join APA | DC for 30 Minutes with storytelling & commerical photographer Rebecca Drobis on Tuesday, June 27th.
This virtual event is free to all APA Members, Future APA Members and Students.
About Rebecca:
Rebecca Drobis is an MD-based storytelling commercial photographer whose work is focused around youth, family, health, community and education for clients in the commercial, government and non-profit sectors. Rebecca has photographed campaigns for Children's National Medical Center, CDC, FEMA, The Ad Council, US Dept of Health & Human Services, FHi360, Ketchum Worldwide and The Cystic Fibrosis Foundation.
Our member portfolio search is a great way to market your work directly to agency creatives, art buyers, photo producers, and corporate direct clients. This ben...