APA DC: 30 Minutes with Stephen Gosling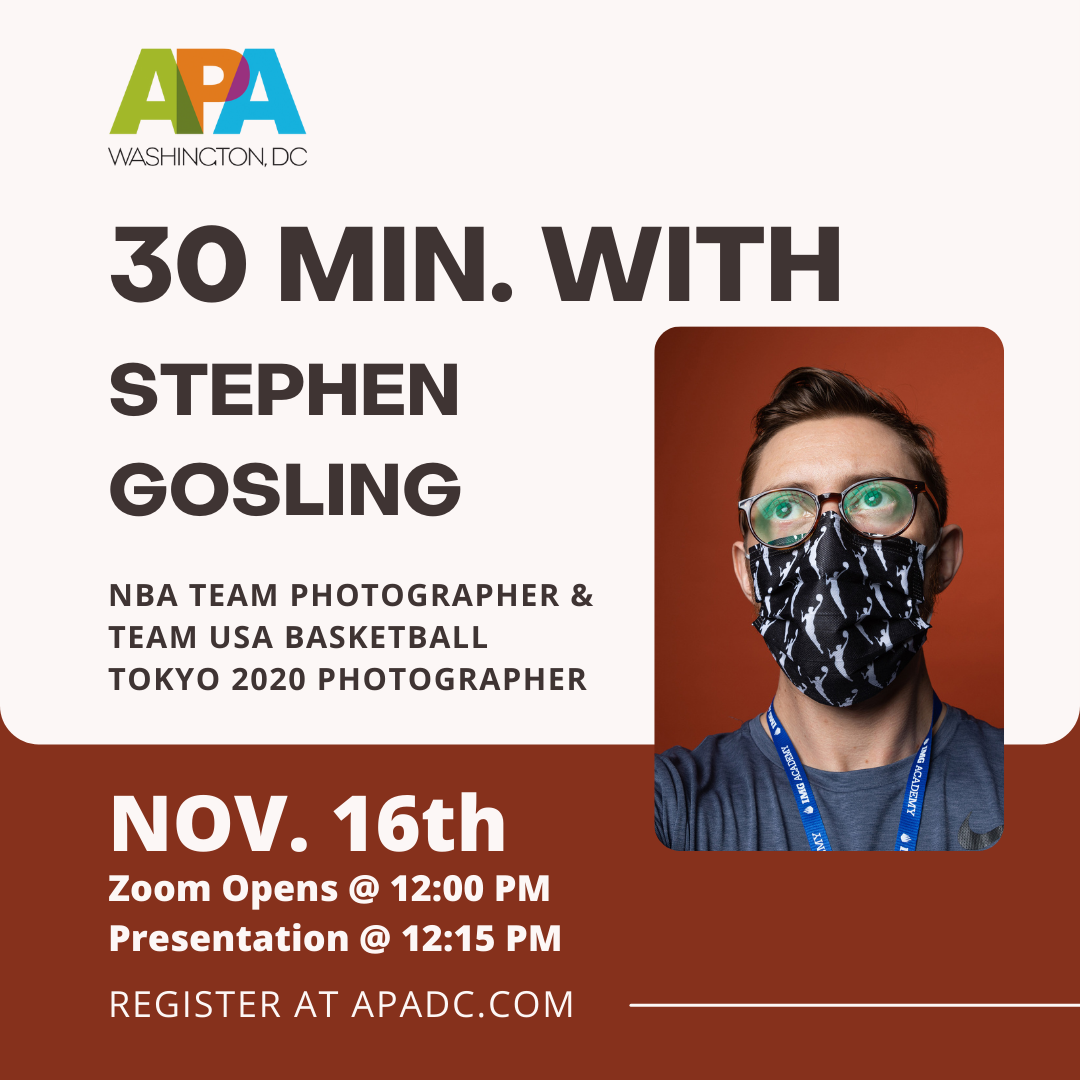 APA DC presents 30 Minutes with Stephen Gosling.
Tuesday, November 16, 2021, 12 pm EST
Ever wonder what it's like to be an Olympic Photographer? Join us online on November 16th to listen to Stephen Gosling!
Stephen Gosling is a Washington DC-based photographer specializing in advertising, commercial and editorial portrait photography. He shoots for the NBA covering the Washington Wizards and Washington Mystics.
Recently, he was among a select number of photographers chosen to cover the 2020 Tokyo Olympics.
Stephen will share with us some Olympic moments, life as a photographer during a pandemic, and his fantastic British humor.