APA DC Presents an Evening with Jeffery Salter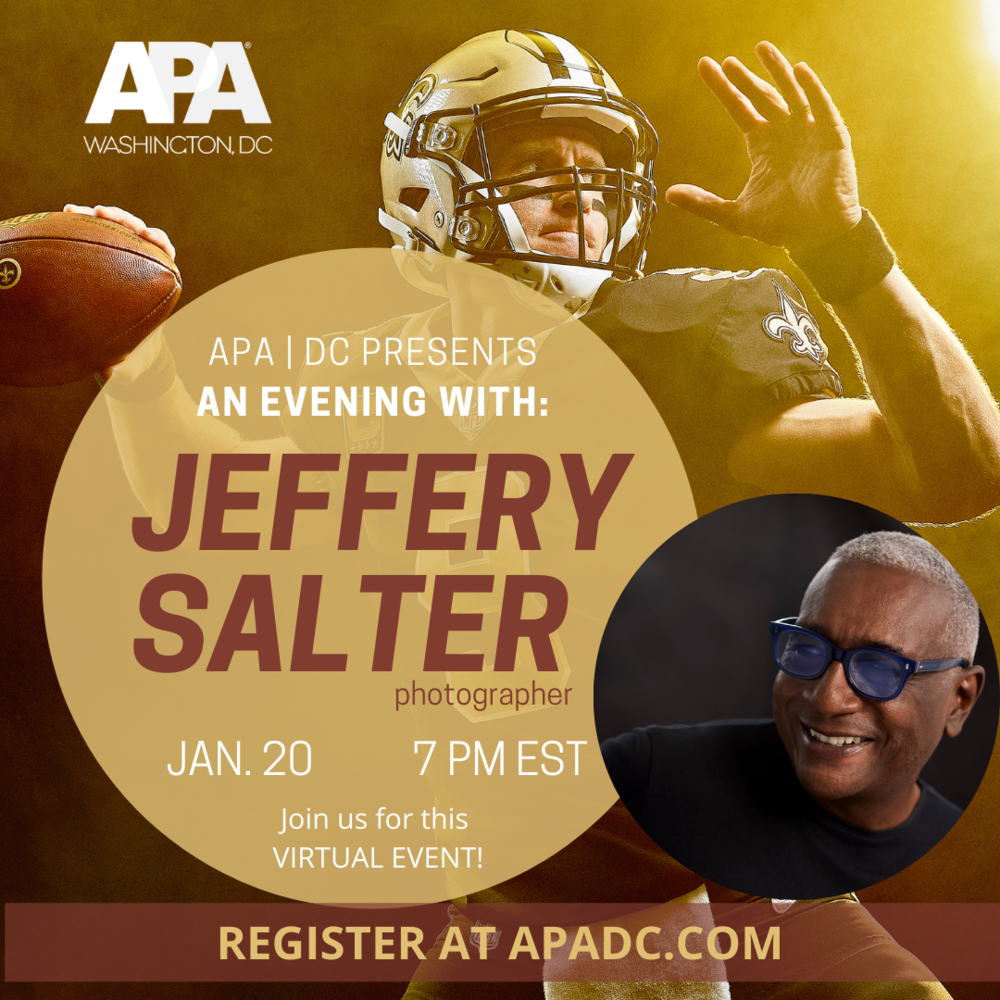 APA | DC Evening With Series is where they take a deep dive into one photographers portfolio of work , talk to them about what inspires them and what do they see in the future for commercial photography industry.
Join virtually on January 20th at 7pm EST for the next installment of our Evening With series with acclaimed photographer Jeffery Salter!
You won't want to miss this! Grab a drink, pop open your zoom and settled in to be wowed!
Jeffery A. Salter is an editorial and advertising photographer based in Miami, Florida. He loves life, photography and always looks for great light! Salter's work has been exhibited in the Brooklyn Museum of Art, The Smithsonian, and the Corcoran Gallery of Art. Jeffery has created insightful portraits of celebrities, athletes and CEOs for publications worldwide. He has been a staff photographer for Sports Illustrated Magazine and The New York Times. Along the way receiving honors from, Pictures of the Year and the Communication Arts photography annual. As well as being a former member of the Miami Herald staff that won the Pulitzer Prize for their coverage of Hurricane Andrew. When not behind a camera, he can be found behind the bars of his motorcycle exploring the Florida keys or Everglades.