APA DC Presents An Evening with Photographer Kate T. Parker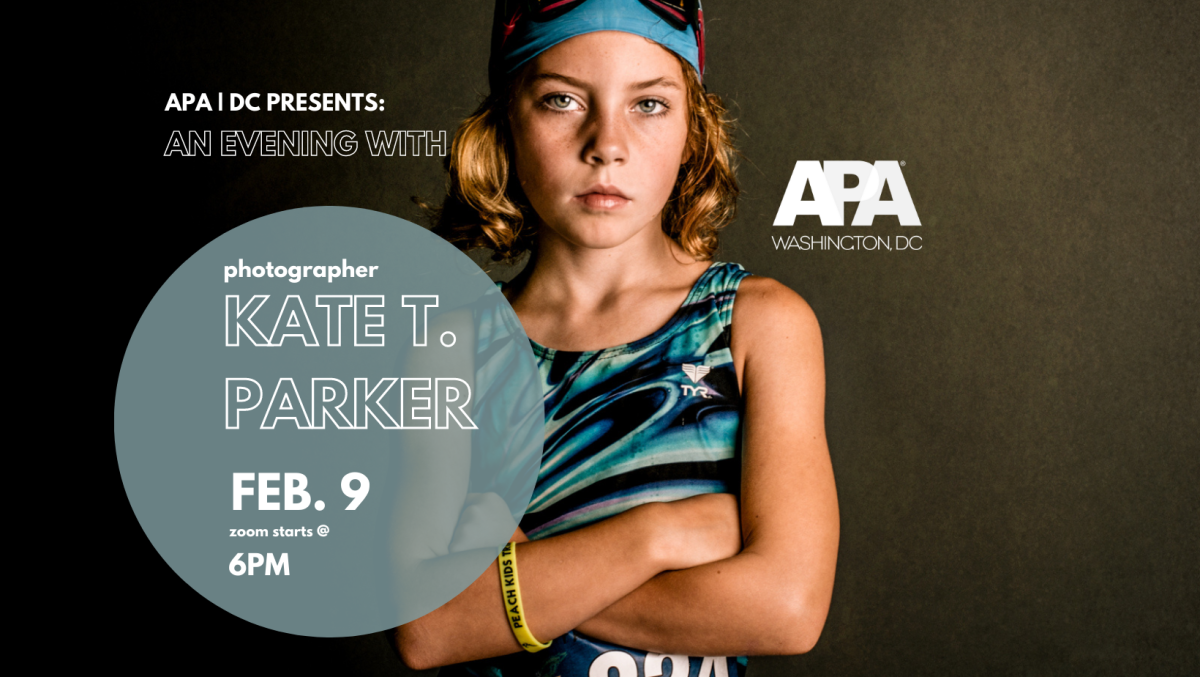 APA|DC is excited to present An Evening with Kate T Parker, on Zoom on February 9th at 6pm!
KATE T. PARKER is a mother, wife, Ironman, professional photographer/director and New York Times Bestselling author who shoots both personal projects and commercial work for her clients. Her STRONG IS THE NEW PRETTY book led to collaborations with brands such as Disney, Athleta, Kellogg's, and NBC. It has also inspired Kate to launch a philanthropic arm of SITNP, partnering with organizations such as Girls on the Run, Girl Up, The Arthur Blank Family Foundation, Disney, Glam4Good, and The Bully Project by investing in childrens' health and education. Kate is also the author of Strong is the New Pretty: The Guided Journal, The Heart of a Boy and Play Like A Girl. She's currently working on her 5th book, When We Roar: A Celebration of Girls and Women Raising Their Voices. Kate recently co-directed and produced the ESPN documentary short, "Home Field" about a soccer team featured in her book Play Like A Girl.
Her work has been featured in Huffington Post, O Magazine, A Mighty Girl, Vogue, Redbook, NY Magazine, People, Good Morning America, Shape Magazine, Buzzfeed, Self Magazine, DailyWorth, CNN, Vanity Fair Italy, Today Show, PDN, Atlanta Journal Constitution, Garden and Gun, and ESPN W.
Strong is the New Pretty was included in The Best Books of 2017 (Amazon), Books of the Year and Pick of the Day, (A Mighty Girl), Feminist Kids Books for Dismantling the Patriarchy (NY Mag), "Heather's Picks" Chapters/Indigo (Canada).
A partial list of her clients include Disney, REI, NBC, Girl Scouts of the USA, Athleta, Atlanta United, American Express, Merck, Girls on the Run, AT&T, Atlanta Falcons, Kroger, IHG Group, Spanx, Nexcare, Children's Healthcare of Atlanta, Lululemon, Walgreens, GlaxoSmithKline, Biogen, Kelloggs', Verizon, NFL, Mercedes Bend, Oxygen, Holiday Inn, Cigna, and Progressive Insurance.
Kate has spoken for clients like Facebook, Instagram, Reebok, Kellogg's, Google, South x Southwest, Qualcomm, and TEDx.
Kate lives in Atlanta, Georgia with her husband, two girls and two (spoiled) Golden Retrievers.