APA DC Presents Archiving & Backup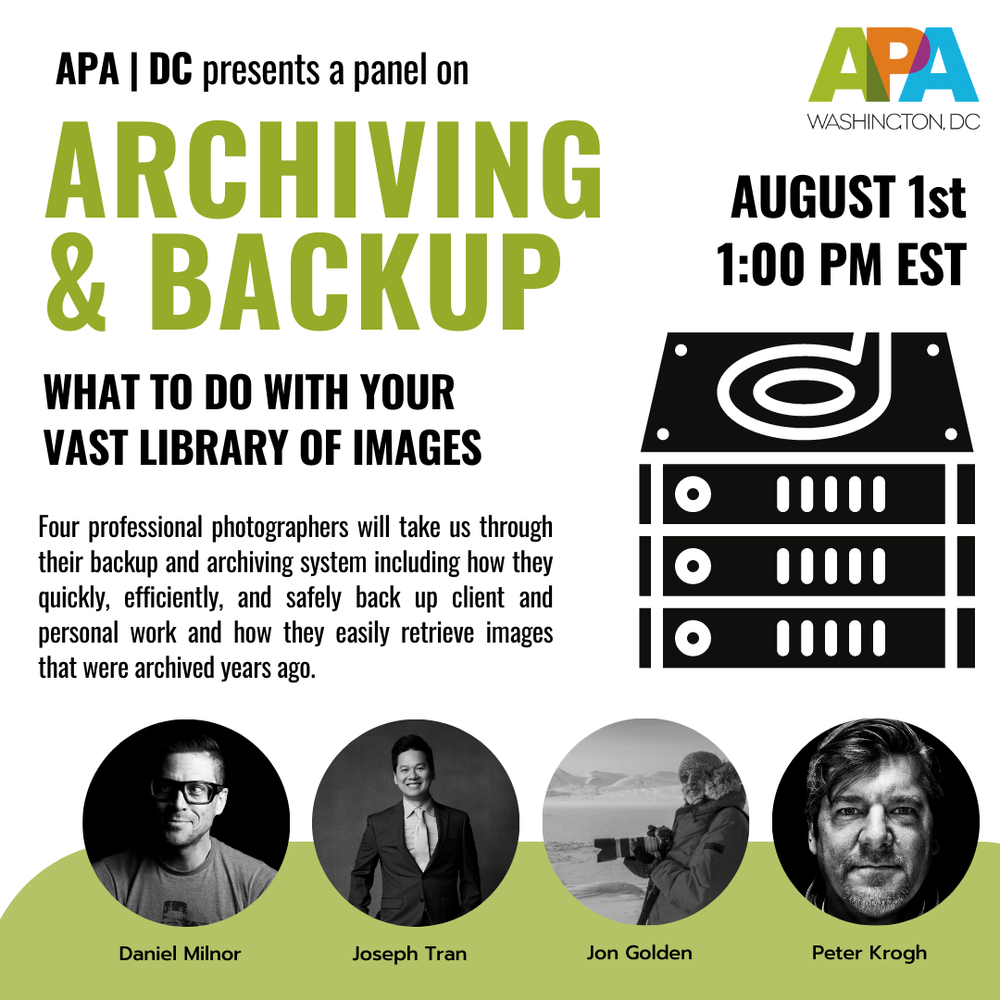 Ever wondered what is the best way to efficiently and effectively backup and store your ever-growing image library? Join APA | DC on August 1st at 1pm EST for a Panel on Archiving and Backup and learn what to do with your vast library of images.
We will hear from 4 professional photographers who will take us through their backup and archiving system. They will give us insight on how they quickly, efficiently, and safely back up client and personal work and how they easily retrieve images that were archived years ago.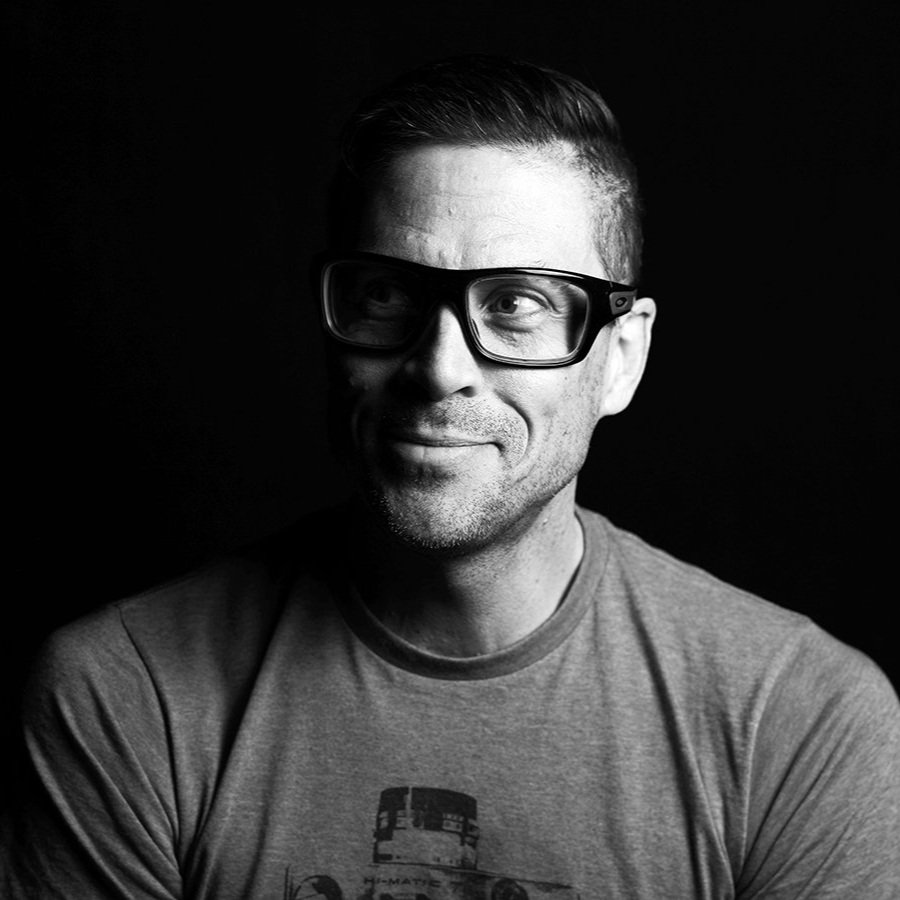 Daniel Milnor is currently "Creative Evangelist" for Blurb, Inc. the world's premiere print-on- demand publisher. Milnor is a former newspaper, magazine and commercial photographer who now works primarily on long-term projects. Milnor has self-published hundreds of titles, from the award-winning to the experimental, and is a strong believer in the inherent power of being a creative member of society. He has taught at Art Center College of Design and the Academy of Art University. His work is in the collections of The Los Angeles County Museum of Art, The George Eastman House, and the Santa Barbara Museum of Art. He lives in and loves New Mexico.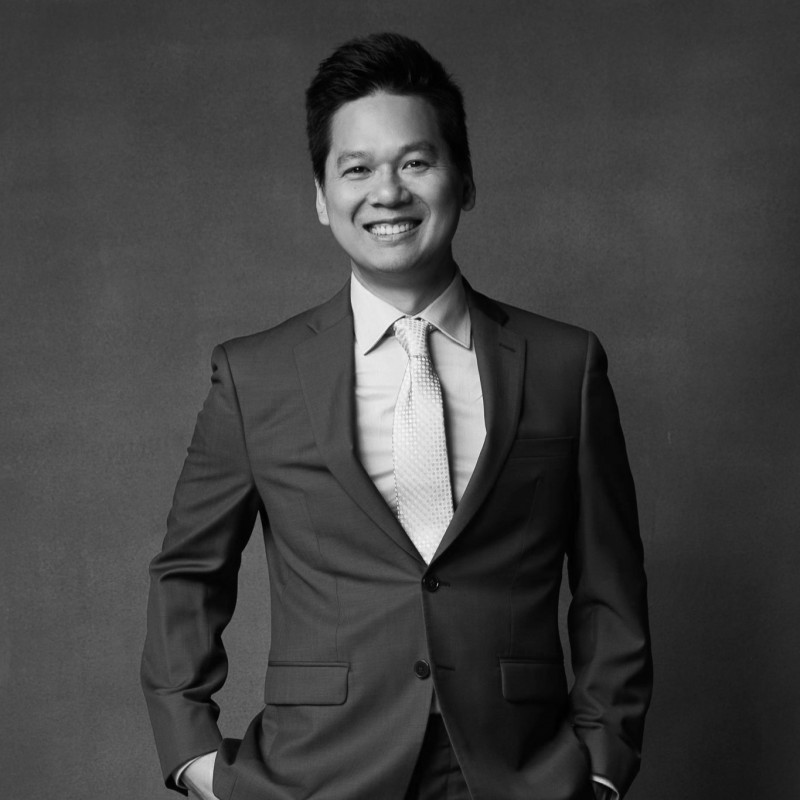 Joseph Tran previously worked as an IT Systems Engineer before transitioning to photography. He has a passion for architecture, advertising, and fashion. His recent clients have included Canon USA, Marriott Hotels, and the clothing brand South Moon Under.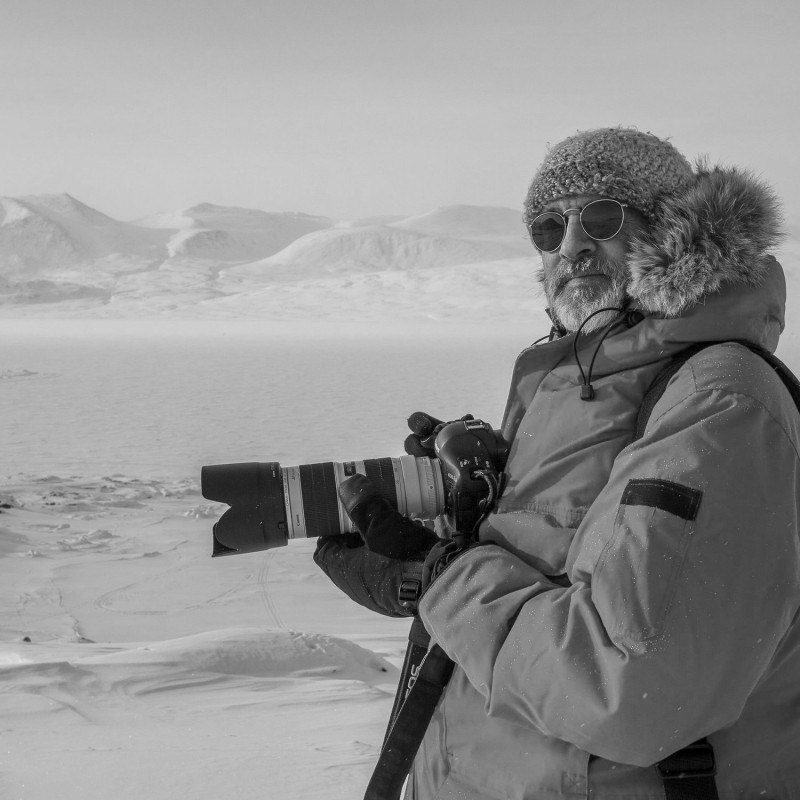 Jon Golden has been working as a professional photographer for 25 years. His assignments have taken him to over 40 countries and required him to sail more than 20,000 miles at sea. Jon has produced stunning images, documenting some of the worlds most remote and harsh places including Baffin Island (Canadian Arctic), Gobi and Patagonia deserts of Mongolia and Argentina, the Amazon (Peru), and northwest Iceland. His images have been published in many major U.S. magazines including Newsweek, Sports Illustrated and Virginia Quarterly Review. Jon is also a founding member of "LOOK3 ­ Festival of the Photograph". Much of Jon's career has been focused on promoting the work of nonprofits, which include the Building Goodness Foundation in Haiti, Guatemala and Louisiana, Firefly Kids in Russia, Impossible2Possible, The Nature Conservancy and the Amazon Aid Foundation. Jon studied Environmental Science and Computer Science at the University of Virginia. He lives in Charlottesville, Virginia and loves to travel and cook.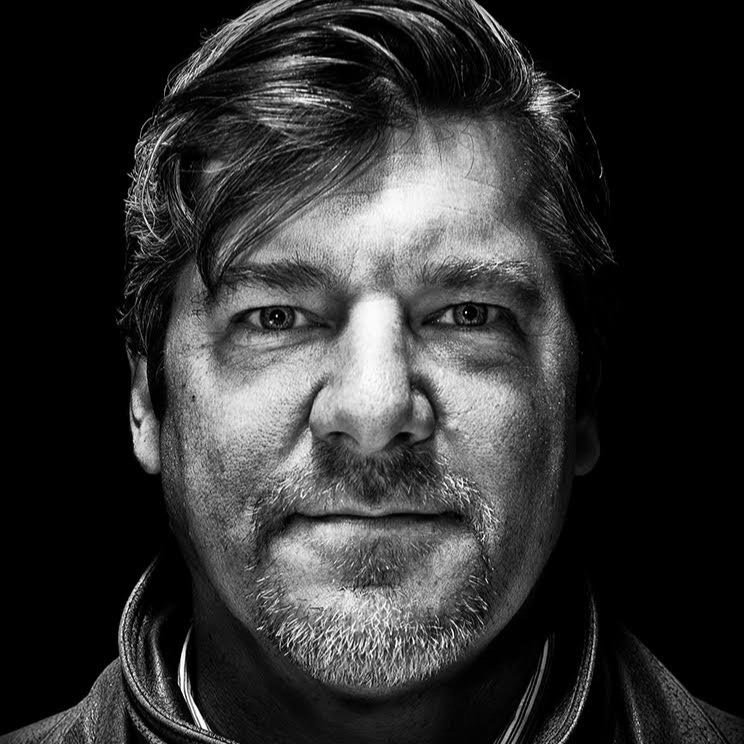 Peter Krogh is a photographer, author and software designer from the DMV. He has worked as a professional photographer for nearly 40 years, and is author of six books on Digital Asset Management. For the last several years, he has served as a co-founder and the Chief Product Officer of MediaGraph, a next generation DAM system.