APA DC Presents Financial Planning for Creatives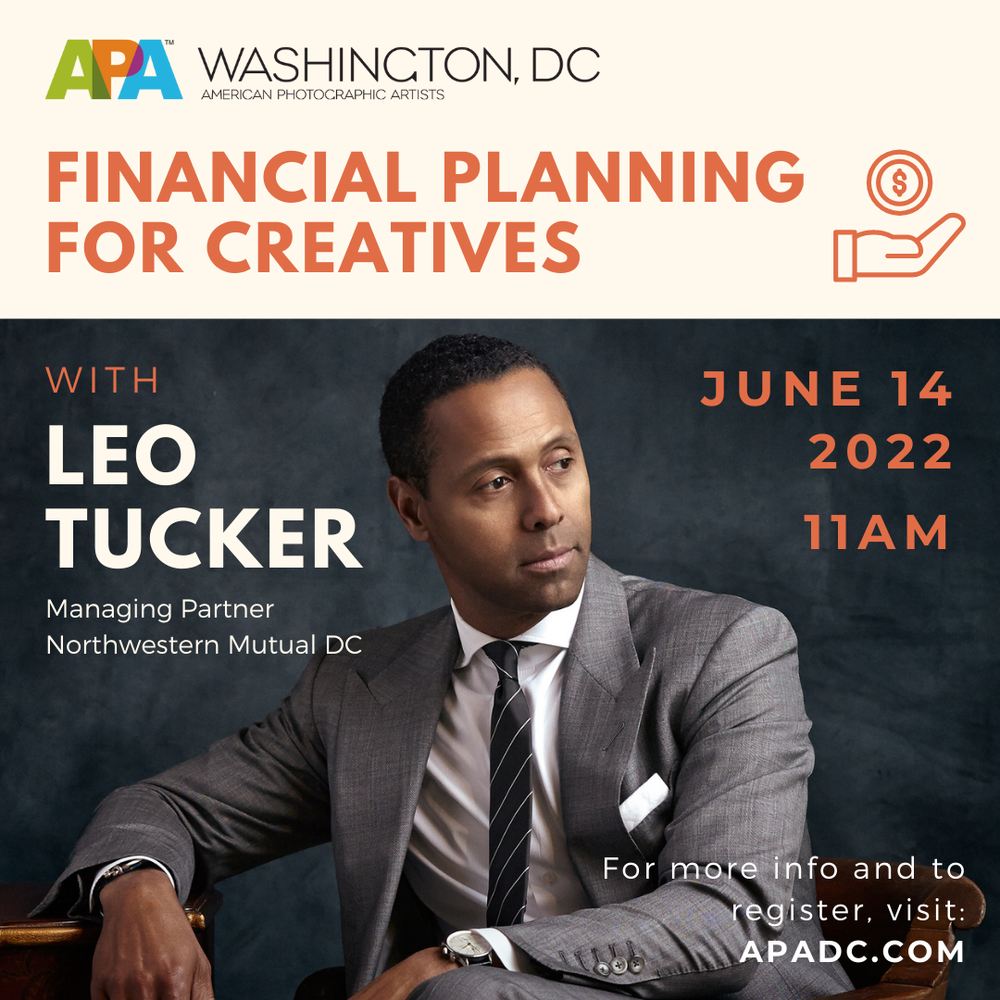 Join APA | DC for Financial Planning for Creatives with Leo Tucker, Managing Director at Northwestern Mutual DC, as he shares insight on important financial planning moves for photographers and creatives, on June 14th at 11am (EST). This virtual event is free to all APA Members, Future APA Members and Students.
Leo Tucker's Bio:
Leo Tucker began his career with Northwestern Mutual 30 years ago as an advisor in South Florida. Early in his career he quickly distinguished himself as a leader with a thriving team and was appointed as a Managing Partner. In 2003, Leo and his family moved to Washington, DC and in his time with the firm, it has tripled in both size and production.
Leo is passionate about equity and inclusion in the workplace. In 2020, his DC firm was awarded by Northwestern Mutual for it's long-standing commitment to diversity and inclusion by receiving the inaugural Diversity and Inclusion Champion Award. In 2021 both Leo and his firm received national recognition by Investment News as industry leaders in diversity, equity, and inclusion. Leo also advocates for corporate transparency nationally by serving on Northwestern Mutual's Sustained Action for Racial Equity task force.
In the community Leo serves on the board of the Tiger Woods Foundation, Finseca, First Tee, and the Washington Area Woman's Foundation. Leo's fundraising efforts for Leukemia and Lymphoma Society led him to receive the Man of the Year honor for the LLS National Capital Chapter. He has also been honored as one of Washington DC's Top 25 Minority Business Owners by the Washington Business Journal.
Leo attended Nova Southeastern University and UC Berkley. He and his wife Marilyn live in McLean, Virginia and they have two adult children. In his off hours, he is an active volunteer in the community and enjoys playing golf and collecting wine.