APA Diversity Virtual Happy Hour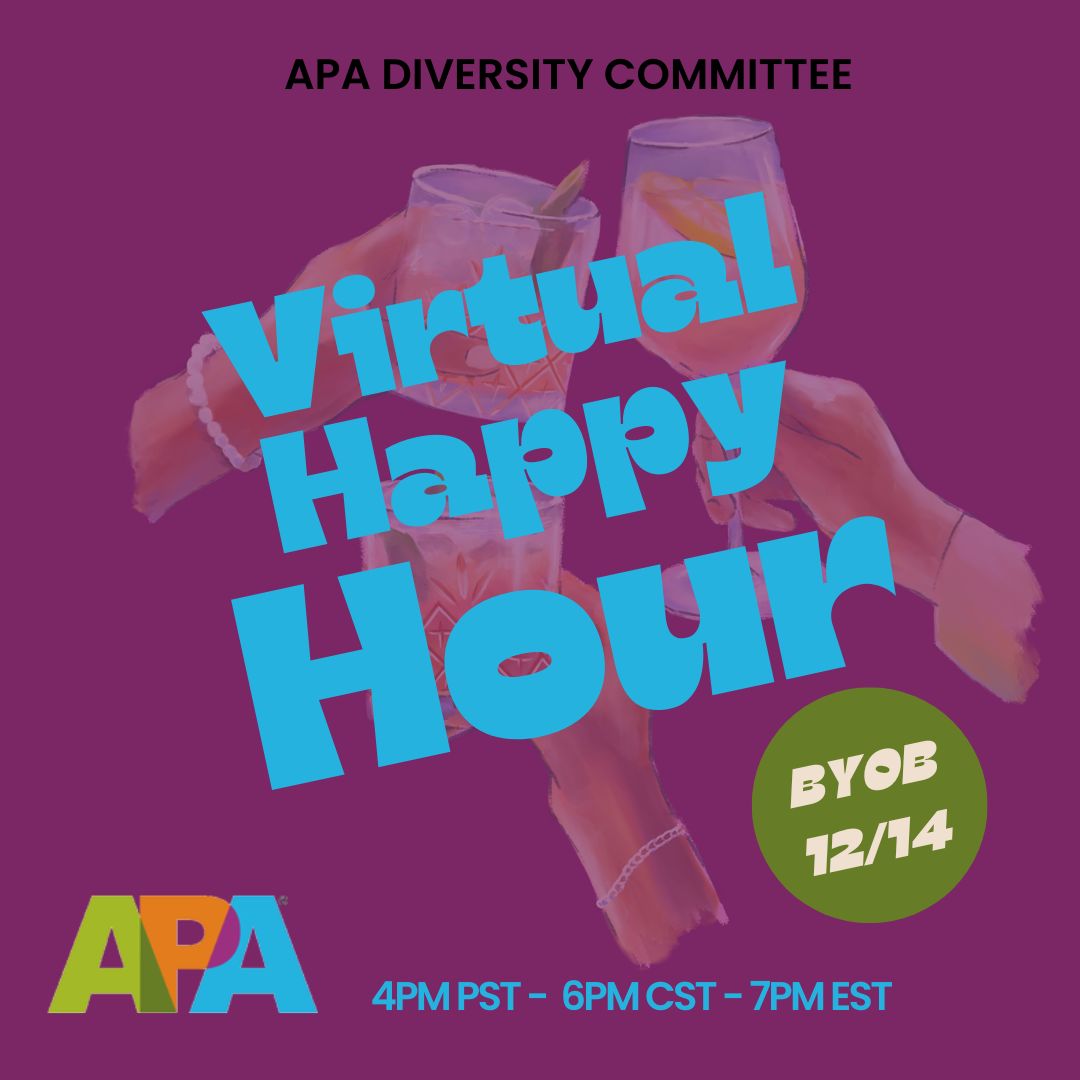 Join us for a virtual happy hour hosted by the APA Diversity Committee, celebrating diversity and fostering connections! This event is a fantastic opportunity to connect, unwind, and celebrate our diverse community.

Grab your favorite drink, kick back, and enjoy an evening of fun, laughter, and engaging conversations with like-minded individuals. Whether you're a member of the committee or interested in learning more about diversity in the APA, this happy hour is open to everyone!

So mark your calendars and get ready to raise a glass to diversity and inclusion. Cheers!