APA LA Rep and Consultant Portfolio Review, Nov 17, 2018
APA LA Presents: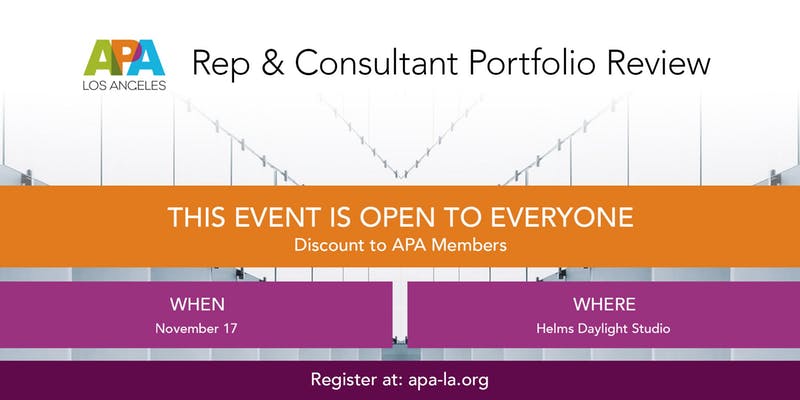 Rep and Consultant Portfolio Review - NOVEMBER 17, 2018 (9a-3p)
This event is open to EVERYONE. APA Members will receive a 50% discount.
APA Los Angeles holds these reviews once a year to provide constructive feedback to photographer's portfolios and/or websites. Photographers get expert personalized reviews from top reps and consultants. Reps and Consultants are best equipped with knowing what the feel and look of your portfolio should be and can prepare you for your next pitch. Reps and Consultants can provide knowledge of industry standards in these ever-changing times, sequencing and editing, and they know how to best approach the client. Sign up today to meet these elite reviewers!
REVIEWERS
After you have registered instructions will be sent and reviewer choices will be selected