APA New York: Actors Headshots, September 19, 2021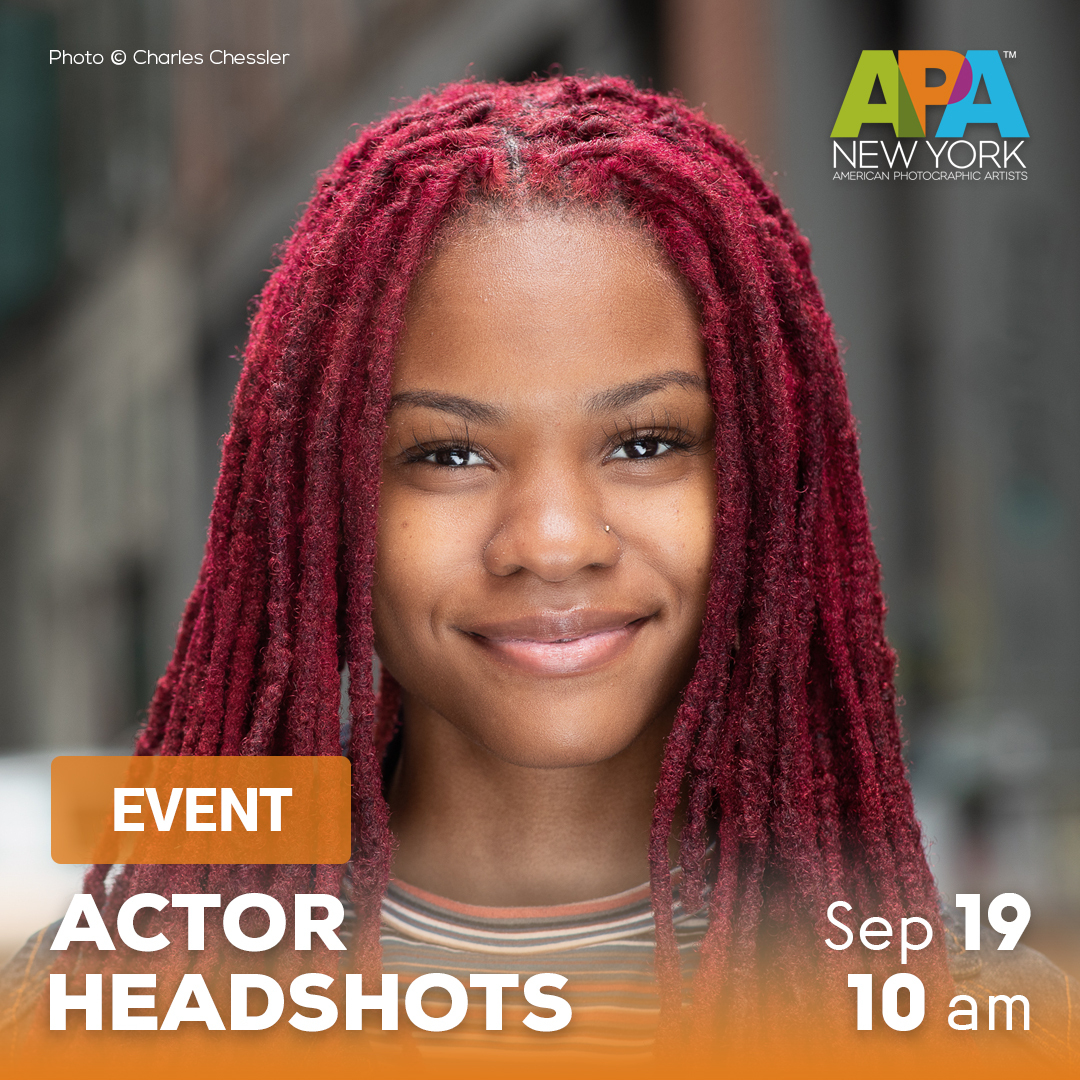 Join APA New York and photographers Charles Chessler & Paul Ip for two fun, informative hours in Tribeca photographing a couple of actors.
As a photographer, having a diverse skillset and being adaptable can help you navigate the changing landscape. If you want to be more comfortable shooting headshots, add to your portfolio, hone up on your skills, or just take photos and meet new friends, then this event is for you!
We'll address technical aspects, utilizing natural light and a reflector, as well as how to communicate and connect with your subject to bring out the best in them, which is probably the most important part of a successful headshot shoot.
This event is open to members and non-members. The exact meet up location will be sent to all registrants prior to the event.
Our member portfolio search is a great way to market your work directly to agency creatives, art buyers, photo producers, and corporate direct clients. This...