APA New York: Photography Portfolio Building Studio Session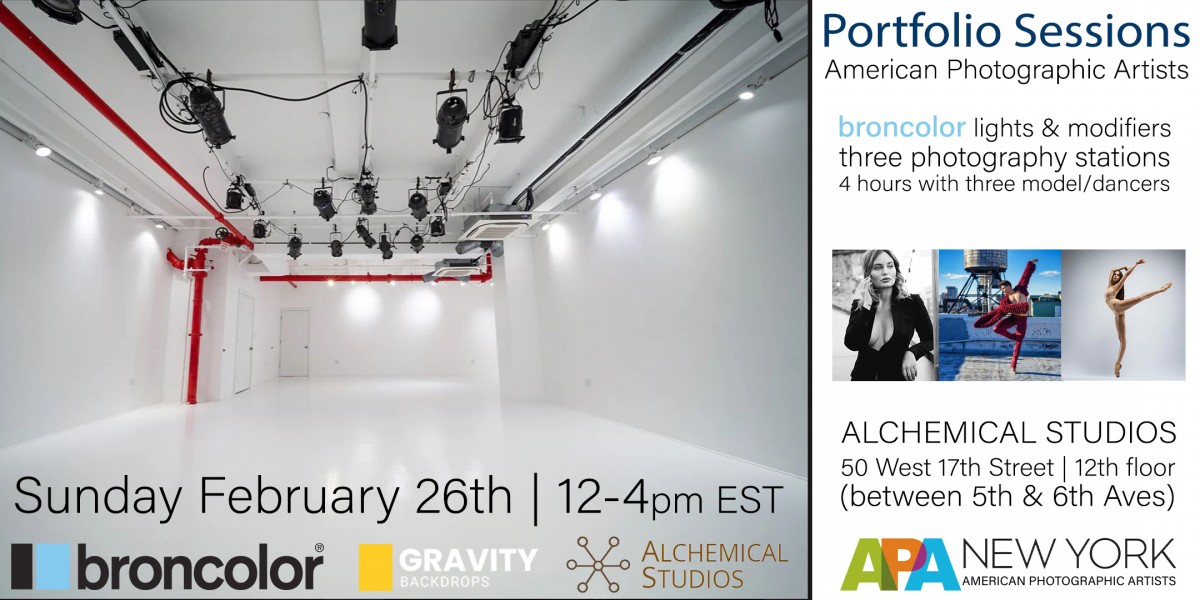 Join APA New York on Sunday, February 26, from 12pm-4pm for a unique portfolio-building studio session at Alchemical's brand new studio space located at 50 West 17th St on the 12th floor.
Limited space is available (10 Spots), so don't wait to secure your spot! Attendees will have access to three Broncolor light photography set-ups, Modifiers, triggers, three Model/Dancers, and gravity backdrops. This is an incredible opportunity to test with some of the highest caliber lighting gear in the industry and create stunning portfolio pieces.
This is not a workshop, but there will be experts on hand to assist with lighting and equipment, ensuring you walk away with some of your best images yet. You won't want to miss this chance to network with other creatives, experiment with new techniques, and elevate your portfolio to new heights.
APA Members $100 NON-Members $150
Light food and refreshments to be provided.
Register now and come prepared to capture stunning images!
Our member portfolio search is a great way to market your work directly to agency creatives, art buyers, photo producers, and corporate direct clients. This ben...