APA NY Portfolio Reviews October 23, 2019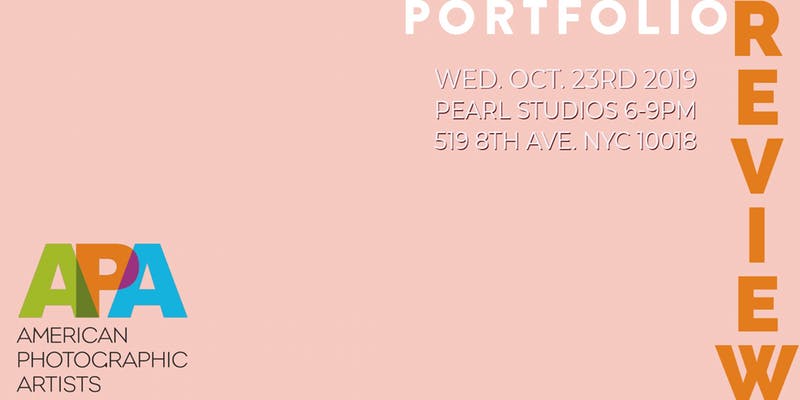 Due to increased workloads and time constraints, getting a portfolio meeting with photo editors and art buyers has become more difficult. Portfolio reviews are now one of the lasting guaranteed ways that you can meet with clients face-to-face to show your work. Join us for our annual Portfolio Review and receive an opportunity to share your work with your future client.
Registration now open
Reviewers:
Heather Church – Art Producer, Arnold Worldwide
Sarah Foster – Managing Editor, Getty Images / iStock
Robert Bacall – Agent, Robert Bacall Represents
Kevin Kelly – Creative Director, Big Buzz Marketing
Tracey Woods – Photo Director, Essence Magazine
Gregg Lhotsky – Agent, BA Reps
Laurie Henzel – Creative Director, Bust Magazine
Ariel Zambelich – Senior PE, The Intercept
Julia Gillard – PE, Diner Journal
Elizabeth Krist – Senior Photo Editor, formerly at Nat Geo, now at ICP
More reviewers to be confirmed!
Pearl Studios NYC
519 8th Avenue
New York, NY 10018