APA-NY's Soho Photo Gallery Show: Opening Night Reception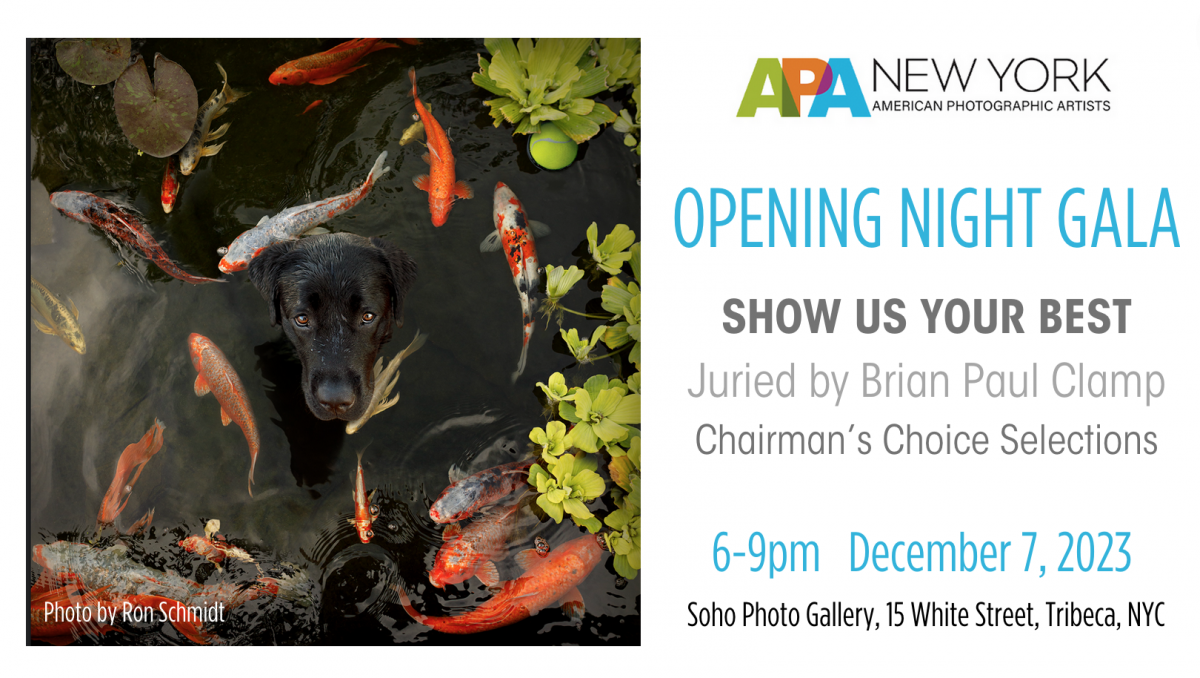 Join APA NY for the Opening Night Reception to see the stunning photography created by APA members nationwide.
The exhibit, juried by Brian Paul Clamp, will be on view at the legendary Soho Photo Gallery from December 5 through December 10, 2023.
You can view the show all week, but many of the artists represented will be present for the opening night - meet them and join us when the photo community comes back together for this special evening! Prizes will be awarded to six unsuspecting photographers!
NOTE: All week long, the gallery will be a hub of activity for events: after-hours talks, morning workshops, and a mid-day open house with top industry photographers and creatives. Please check out the full schedule as it updates.