APA Presents An Evening with Nadav Kander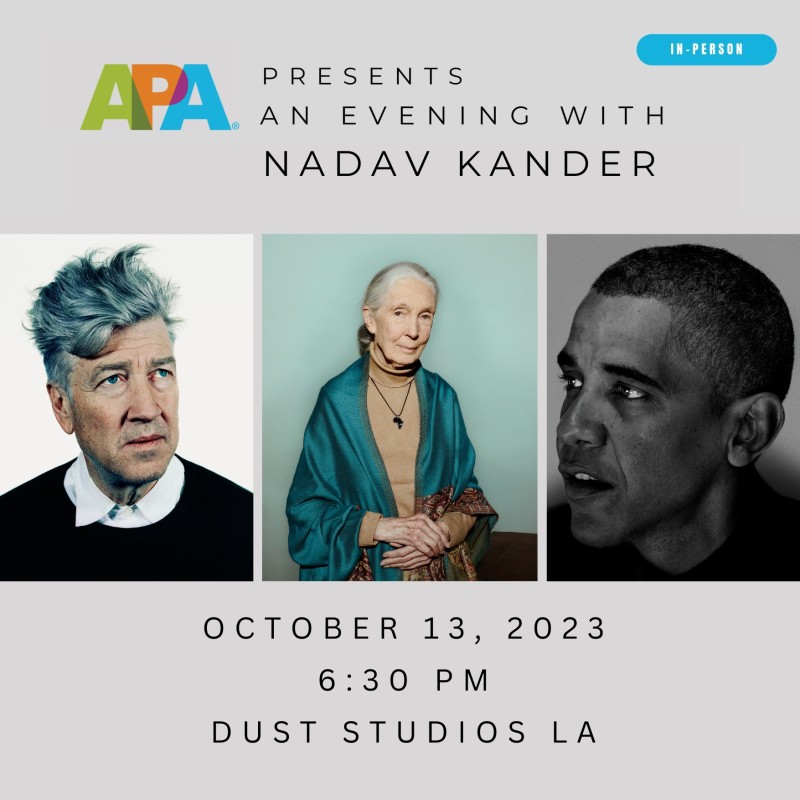 APA is thrilled to present An Evening with Nadav Kander: What is it that you pursue?
This special event will be in person at Dust Studios LA at 6:30 p.m. on October 13, 2023. We hope you'll join us in LA for an incredible evening with Nadav and our photo community friends!
Nadav Kander: What is it that you Pursue?
I am not a lecturer. This talk is about a journey, an exploration for me, as much as it may be for all of you. It's an honour to be asked to share my thoughts and feelings on my creative practice, the influences that have shaped me and the philosophy that underpins my approach to art.

I'll be reflecting on what drives me in my pursuit, and hopefully inspiring you to discover the same for yourself. Whether it's photography, painting, or any other form of artistic expression, I believe we are all drawn to these endeavours as a means of revealing something deeply personal to the world. So, I invite you to consider: What is it that you pursue?

Nadav Kander
*Please note that the talk won't focus on Nadav's advertising work; however, he will happily answer related questions.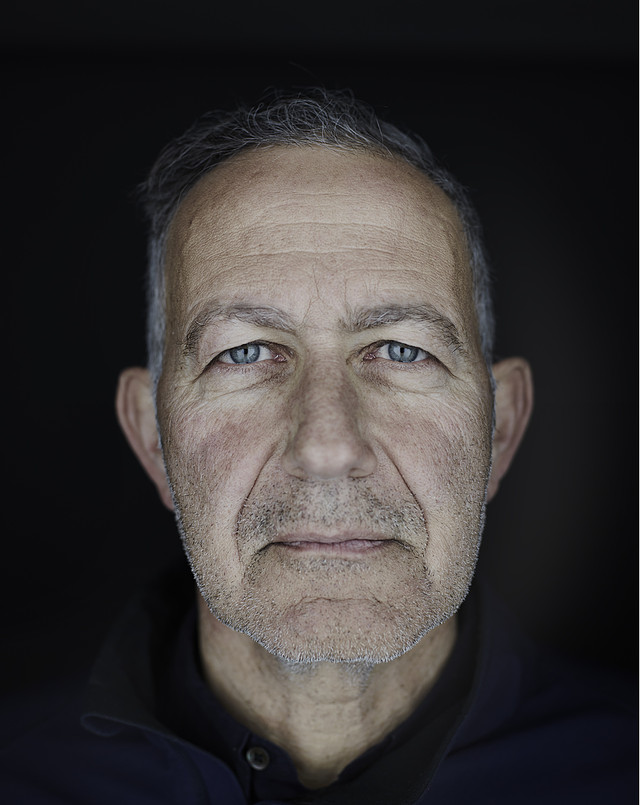 Nadav, self-portrait
Nadav Kander is a world-renowned photographer whose illustrious career has spanned several decades, earning him a place among the most influential contemporary photographers. Born in Tel Aviv, Israel, in 1961, Kander's family relocated to South Africa when he was just three years old. It was in Johannesburg that he discovered his passion for photography. Kander's work is characterized by its striking and often haunting compositions, which capture the profound and enigmatic aspects of the human condition and the world we inhabit. His mastery of light and shadow lends an ethereal quality to his photographs, and his ability to evoke deep emotional resonance in his viewers is unparalleled.
Throughout his career, Kander has received numerous accolades and awards, including the prestigious Prix Pictet for his series on the Yangtze River in China. His portfolio includes a diverse range of subjects, from portrait photography that has graced the covers of renowned magazines to fine art projects that have been exhibited in major galleries and museums worldwide. Some of his most notable works include his portraits of world leaders, celebrities, and ordinary people, all captured with a profound sense of humanity. Nadav Kander's photography continues to inspire and captivate audiences, leaving an indelible mark on the world of visual art.