Ask Me Anything with Mike Bilbrey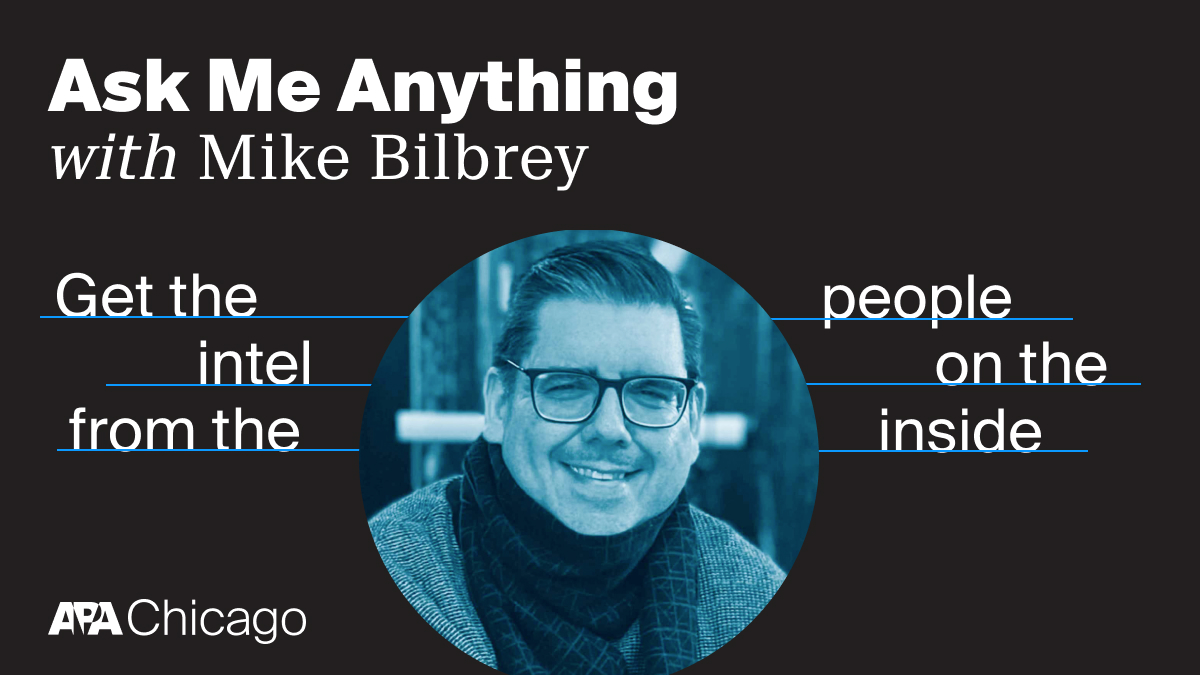 Members with an active APA membership are invited to attend this event for $8
In our second installment of our Ask Me Anything series, we'll chew the fat with Mike Bilbrey who is a Senior Production Consultant at Leo Burnett. Mike is no longer an active agency producer. However, his role requires him to meticulously maintain an exhaustive e-file list of commercial photographers he recommends daily to creatives. As an artist representative, I first made contact with Mike in 2006. I scored a meeting the old-fashioned way by using the phone to make a call. To my surprise, Mike answered and agreed to meet. When I arrived at Burnett, all the conference and meeting rooms were occupied, so we huddled in the corner, and he reviewed all my artist's work.
In a pre-pandemic interview, Mike confessed to still answering his phone (when he's not too busy) and agreeing to in-person meetings with photographers. Mike's knowledge of ad agency culture, clients, and photography is a well that never runs dry.
You ask the questions
We're turning the show over to "you" to help uncover insights that will help build a stronger photography business. Don't be shy. Register for this event and ask the question you need to get answered.
Speaker Bio(s)
Mike Bilbrey, Senior Production Consultant at Leo Burnett Mike began his production career in 1991 at Leo Burnett. Working as an Art Buyer Coordinator, he learned the ropes from a group of colleagues and became an Art Buyer in 1994, earning his first account: Jenn-Air. Other accounts, like United Airlines, Maytag, Samsung, and Morgan Stanley, followed. In 1999, he assigned the storied Marlboro Cowboy account - the most successful and recognized brand campaign in history. Along with Oldsmobile, Polaroid, and Altoids, he honed his chops in production, working on the agency giants at the time. Fast forward to 2014, after 23 years of hopscotching the globe, he was offered a position in our new Consulting dept., working on the photography platform. Since then, His experience in production has helped him mentor new producers in the old-world ways of shooting the best creative product, bar none. Thirty-two years after it began, he enjoys enjoying every day being a Burnetter.
Patti Schumann, Artist Representative at Schumann & Company
Schumann & Company represents a select award-winning group of photographer/directors from across North America. For Patti Schumann, it all starts with images that are distinct, stunning and provocative. With a solid reputation for her intelligence, integrity and trust, Patti is recognized for her commitment to deliver smart and innovative solutions with extraordinary work from artists at the top of their fields.
Special Note
Registering for our Ask Me Anything event series requires an active APA membership. Annual APA member plans start at just $50. To join, visit https://apanational.org/join/. Your membership brings educational programming to our entire community and supports our mission.