Capturing Commerce: Mastering E-commerce Photography for Professionals and Aspiring Photographers
Join Chris Maliwat, an accomplished street-portrait photographer and seasoned e-commerce leader, for an insightful journey into the world of e-commerce photography. This lecture, 'Capturing Commerce: Mastering E-commerce Photography for Professionals and Aspiring Photographers,' is designed for working photographers of all levels and students aiming to enter the professional realm. Chris brings a unique perspective, blending his artistic vision from capturing candid urban moments with his extensive experience in transforming e-commerce platforms at leading companies like Victoria Beckham Beauty, J.Crew, and Warby Parker.
In this engaging session, Chris will demystify the process of breaking into the e-commerce photography market, guiding you through the intricacies of portfolio building and the importance of assisting to gain industry insight. Delve into the lifecycle of e-commerce photography and the dynamics of working with diverse teams, understanding their roles, and what brands expect from you. Additionally, gain valuable insights into best practices that align with both artistic integrity and commercial success.
Whether you're a seasoned professional looking to pivot into e-commerce photography or a student eager to absorb the business acumen necessary for a successful career, this lecture promises to enrich your understanding and skills in this rapidly evolving field. A Q&A will follow Chris' presentation.
This event will be held IN-PERSON at Soho Photo Gallery. Seating is limited. Please register to reserve your seat.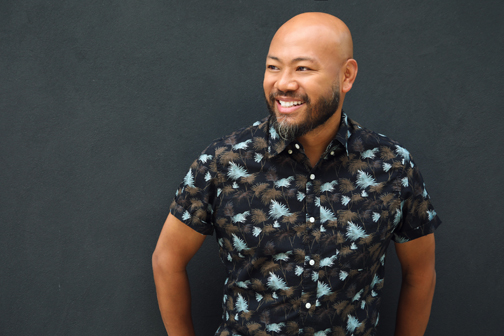 Based in Brooklyn, New York, Chris Maliwat is a street-portrait photographer recognized for his ability to capture surreptitious moments of everyday people in urban settings. His photography offers an unvarnished glimpse into the lives of city dwellers. A Stanford Arts & Technology Initiative grant recipient, Chris has developed his photographic skills at institutions such as Stanford University and the International Center of Photography.
Alongside his photography career, Chris has established himself as a leader in the e-commerce and digital strategy sphere. His roles as Chief Digital Officer at Victoria Beckham Beauty and VP - Head of Digital & Commerce Technology at J.Crew/Madewell reflect his expertise in marrying innovative digital strategies with customer engagement and e-commerce growth. His background in product development, user experience design, and digital transformation makes him a valuable resource in the ever-evolving digital retail landscape.
Chris's artistic achievements include his artist monograph, "Subwaygram," published by Daylight Books. This work has garnered attention in notable publications such as The Guardian, Huck Magazine, L'Œil de la Photographie, and Lenscratch. Chris is also a proud member of the Soho Photo Gallery, reflecting his active engagement and standing in the photography community.