Interview with Renée Comet by Jain Lemos. Home page cover photo © Renée Comet.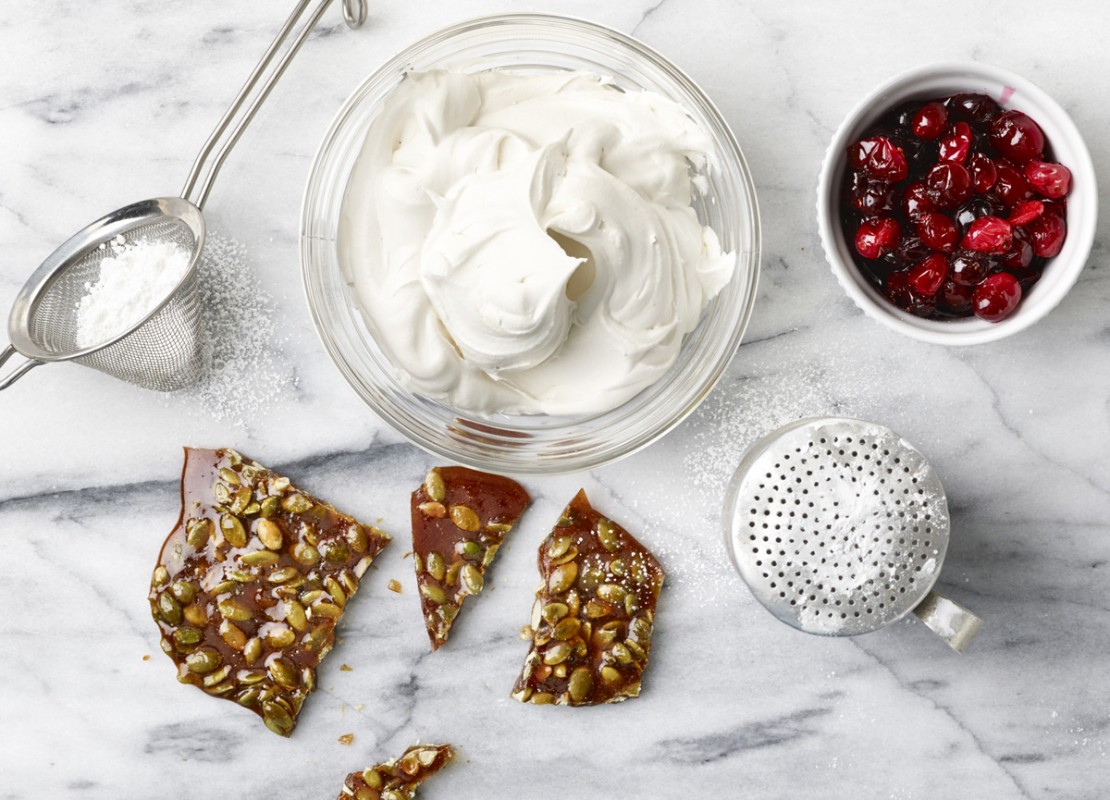 © Renée Comet
Commercial food photographer Renée Comet has been zipping around kitchens for decades. She has engineered methods for shooting edibles so the effect on viewers is a growling stomach. Based in Washington, D.C., Renée started her career shooting print ads for clients and cookbooks for Time-Life Books with 4x5 view cameras and has mostly stayed with food themes ever since. With shoots for tabletop, packaging, motion, restaurants, and local chefs, she is always juggling oranges; I guess with a name like Comet, you're bound to be active.
On top of being busy with clients, including Food Network, Marriott International, Total Wine and the US Postal Service, she produces a specialty line of photo-printed aprons and tea towels for her company, Comet Cloth. Her venture has been steadily building business since she first started experimenting with the process in 2012. Sales have also been boosted by a nice mention last month in the food section of the New York Times. I am so glad I could catch up with Renée for a shot of APA inspiration.
What gave you the idea for Comet Cloth? Did you know what you wanted to achieve right out of the gate?
I was on vacation, and — as many ideas do — the thought of printing my images on fabric came to me while I wasn't preoccupied in the trenches of day-to-day work. I knew that I wanted to create a piece of art that was useful and tactile, sort of like a well-loved cookbook with stains from use. I've always believed that food is the fabric that connects us and this was a way to bring that concept to life.
© Renée Comet
I imagine printing on textiles must have involved some trial-and-error.
Yes, I originally wanted to print on linen because I like shooting linen napkins. Their texture is soft and the fabric makes beautiful folds. However, I soon realized that linen is not absorbent and the images were fading after washing, so that wasn't going to work. Cotton proved to be a much better solution and after testing several blends, I settled on using one-hundred percent US-made 7-ounce duck cotton.
What about your set-ups? Did you need to think differently because of the fabric format?
Absolutely. Creating shots for textile applications requires a completely different way of thinking. Making a continuous pattern has been the most challenging. I start out with a pretty good idea of what I want in my mind's eye. But the design doesn't always come together until I start shooting, adjusting here and there, and working with the food composition and lighting. The discovery process is so exciting and it's really rewarding when the final image comes together.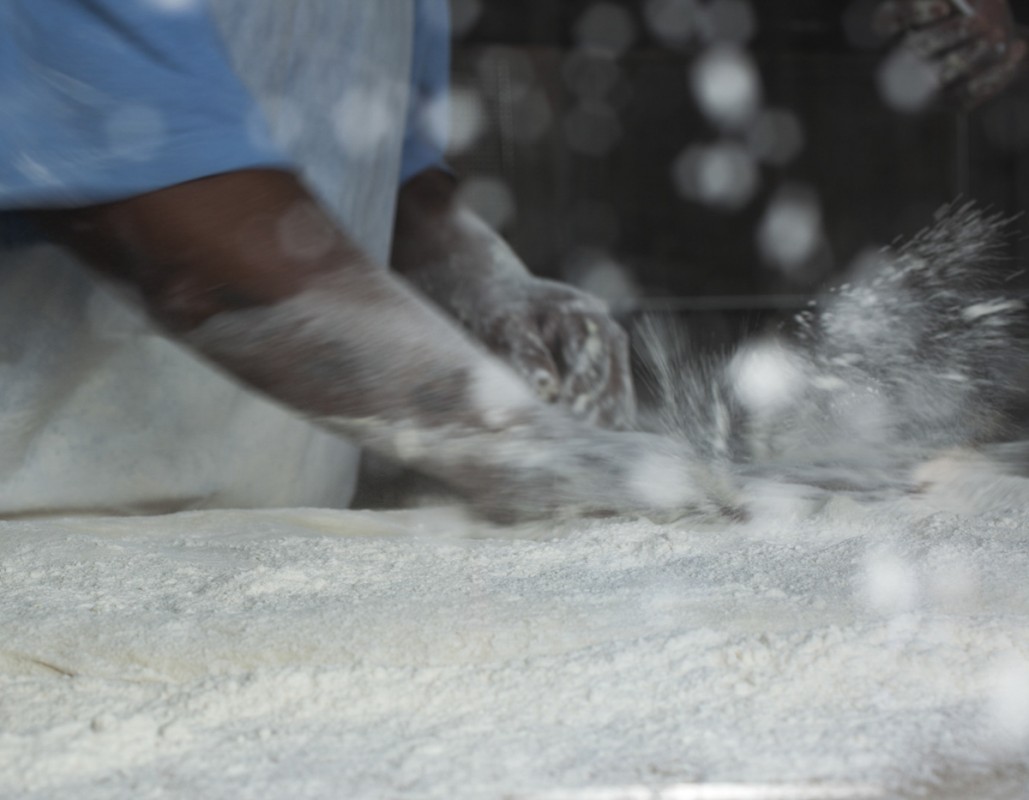 © Renée Comet
You mentioned you have a fitting personality for a food photographer.
Well, food photography can be slow and meticulous. Most of my photographer friends who shoot people tell me they would find what I do extremely painful. I like to work collaboratively with a team of talented stylists and assistants, which gives me the freedom to focus on the photography. Plus, I like to eat and to be surrounded by people who can cook. It's amazing to watch the hands of a confident cook and see how they handle food and equipment. Every day I learn something new.
Having this second business must be a big demand on your time. How are you balancing things out?
The biggest challenge has been shifting from a service business to selling a product. I'm fortunate that my husband and I are self-employed and we are able to work out of the same building. We have launched our kids — that is a big milestone and adjustment. Now we are able to fill our time with work, cooking and eating with friends, and each other.
When I am excited about what I'm doing, life just seems to flow. Because each fabric design is made with new images, the work stays more interesting for me. With all my photography and for any application, I am creating a shot you want to eat and then I try to take it beyond that… right to the moment you want to take a bite. Not too perfect, just the right amount of drips.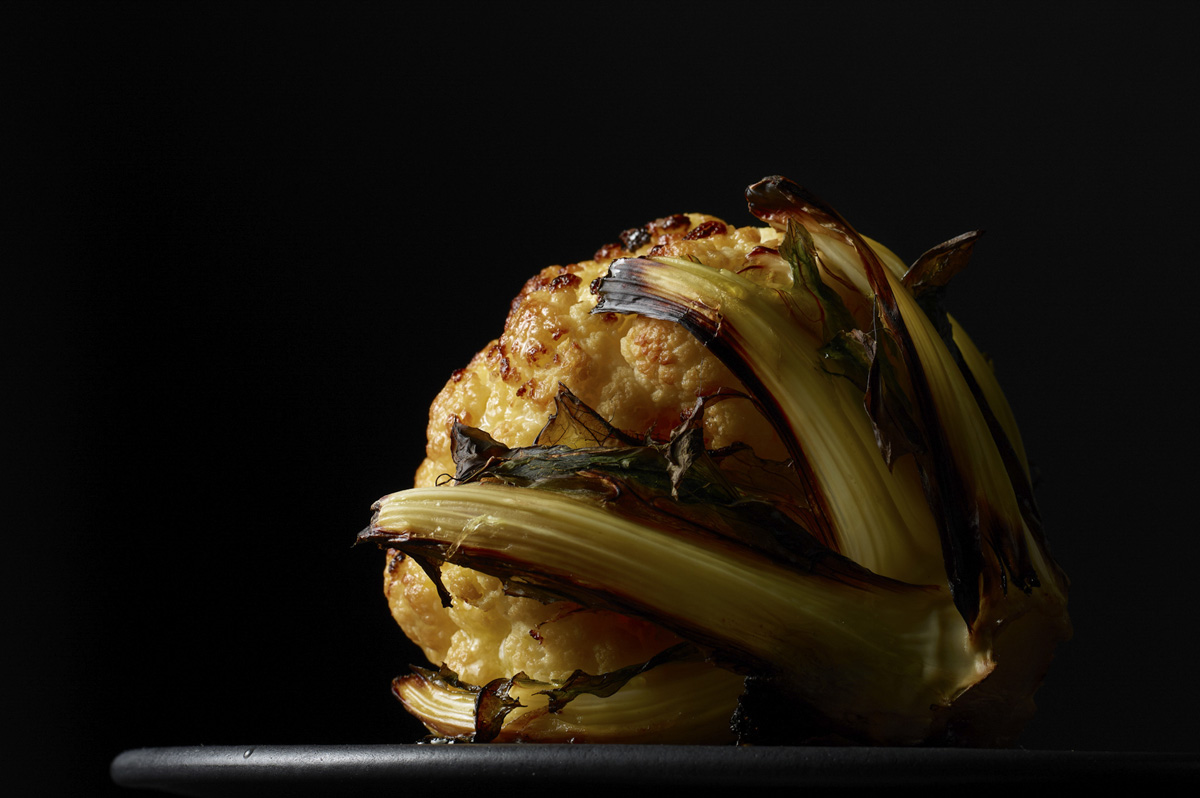 © Renée Comet