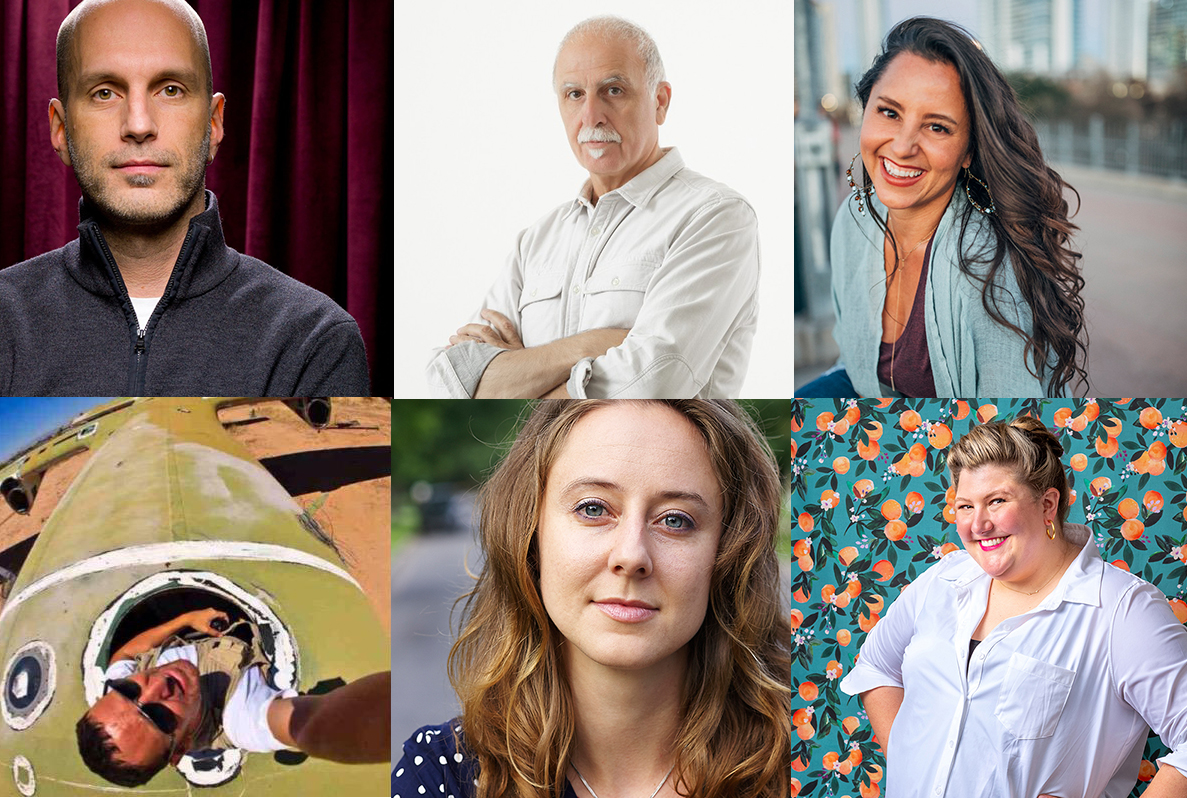 (From top left to bottom right) Dana Hursey, RJ Muna, Inti St. Clair, Ramon Purcell, Jill Broussard, Laura Chase de Formigny
American Photographic Artists (APA) is very pleased to announce our 2022 National Board of Directors. These leadership changes were voted on in the recent annual meeting and became effective on January 1, 2022.
Our outgoing President, Tony Gale, has been a strong leader for APA the past 6 years. He is an award winning, NYC based photographer, and has been a member of the APA NY board prior to serving as NEB president. We would like to thank Tony for his unwavering leadership and support of APA.
2022 National Executive Board: President - Dana Hursey, Executive Vice President - RJ Muna, Senior Vice President - Inti St. Clair, Vice President - Ramon C. Purcell, Treasurer - Jill Broussard, Secretary - Laura Chase de Formigny.
Read more about the board here
January 1, 2022
Dear APA Community,
First and foremost … Thank you, Tony Gale for your skilled and adept captaining of the ship these last 6 years! APA is a better organization from your leadership.
I am thrilled and honored to have been tapped to serve as National President of American Photographic Artists. My term will be a modest one year (ahhh term limits…) but it will be an exciting time for APA. Our Diversity Committee may be one of the most important initiatives in the life of the organization, and I am in awe of the work they have done and continue to do.
2022 will bring some other exciting projects that will add benefit and community to our membership! In the first quarter we hope to launch our APA Community site, where members (AND non-members - in some spaces) can communicate, interact, share, support and inspire each other in a variety of forums, as well as having access to assets to support your business… AND it will be mobile friendly! Soon after that we'll be launching a top-to-bottom redesign of the APA Website, with greater functionality, cleaner UI, and single sign-on for both the site and Community space.
Really what APA is about is supporting its members, and the Advocacy that goes on largely behind the scenes is really the heart and soul of the organization (though the discounts and other "tangible" benefits don't suck!), and I look forward to playing a small role in supporting the amazing work that each of the volunteers in our regional chapters (as well as National) do, day in and day out, to enrich our members and the organization as a whole. I am truly grateful for the opportunity to serve, and am so looking forward to working closely with our rock-star National Executive Director; Juliette Wolf-Robin to continue the good work of lifting up all of our talented members and our incredible and creative industry.
I look forward to connecting with you this year!
Dana
About the APA Board
APA National Board Members must be a professional photographer at the Professional or Leader level membership. It is a volunteer position, and if elected, they can serve for a maximum of three (two-year) terms. There are also eight regional APA Boards (with slightly different terms and membership requirements).
If you are interested in helping to shape the future of our association, please reach out to us. You may consider joining a board or one of our regional or national committees. Email Juliette Wolf-Robin with additional questions or interest.