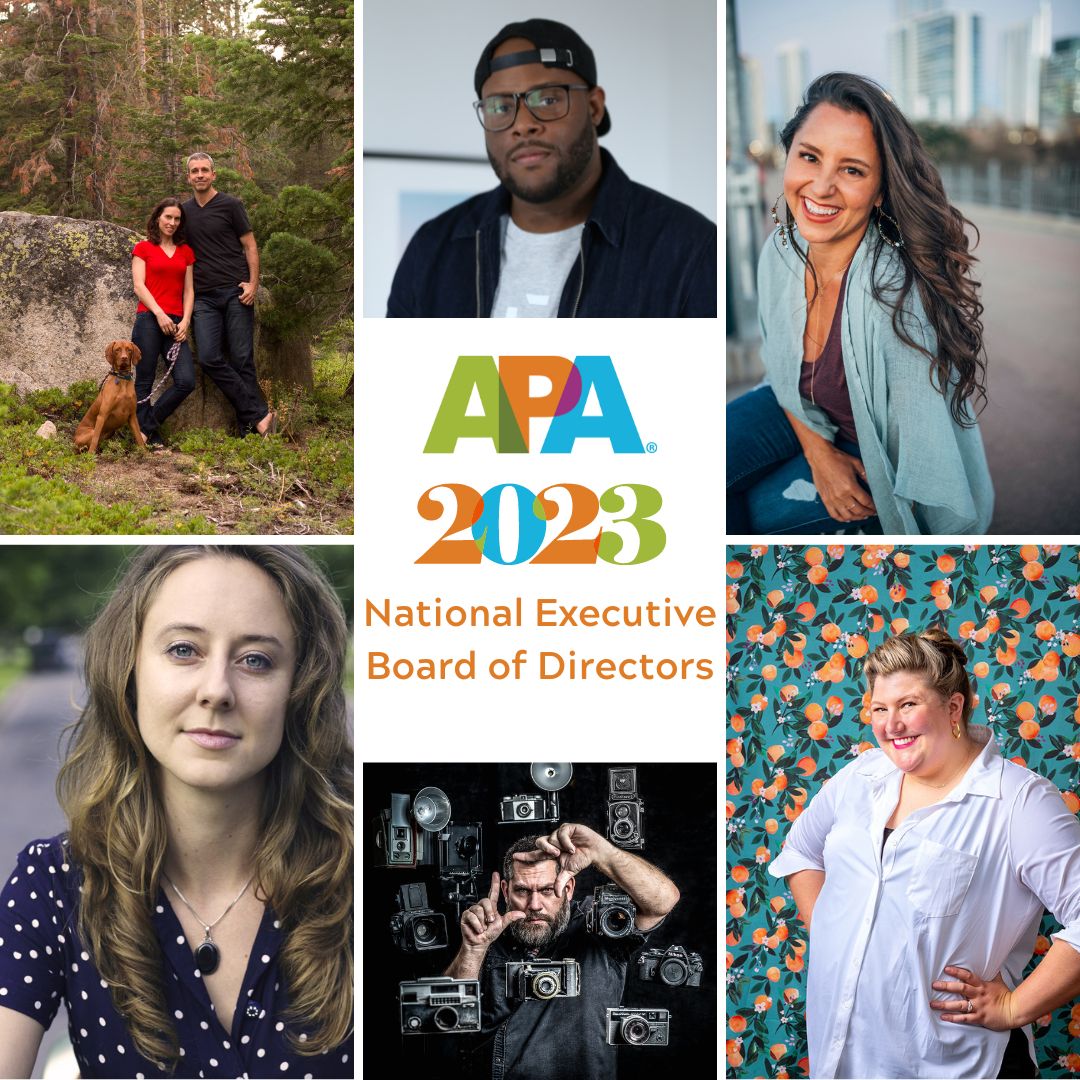 From top left to bottom right: Tracy + David, Ahmad Barber, Inti St. Clair, Jill Broussard, Travis Keyes, Laura Chase de Formigny
APA's mission is to create a diverse and inclusive photographic community that supports photographers in both still and motion at all levels of their careers.
APA welcomes the National Executive Board for 2023, who will help us create a thriving and equitable environment.
Inti St. Clair, President
Travis W. Keyes, Executive Vice President
Laura Chase de Formigny, Senior Vice President
Ahmad Barber, Vice President
Jill Broussard, Treasurer
Tracy + David, Secretary
RJ Muna, Emeritus Vice President
Read more about these amazingly talented and respected individuals here: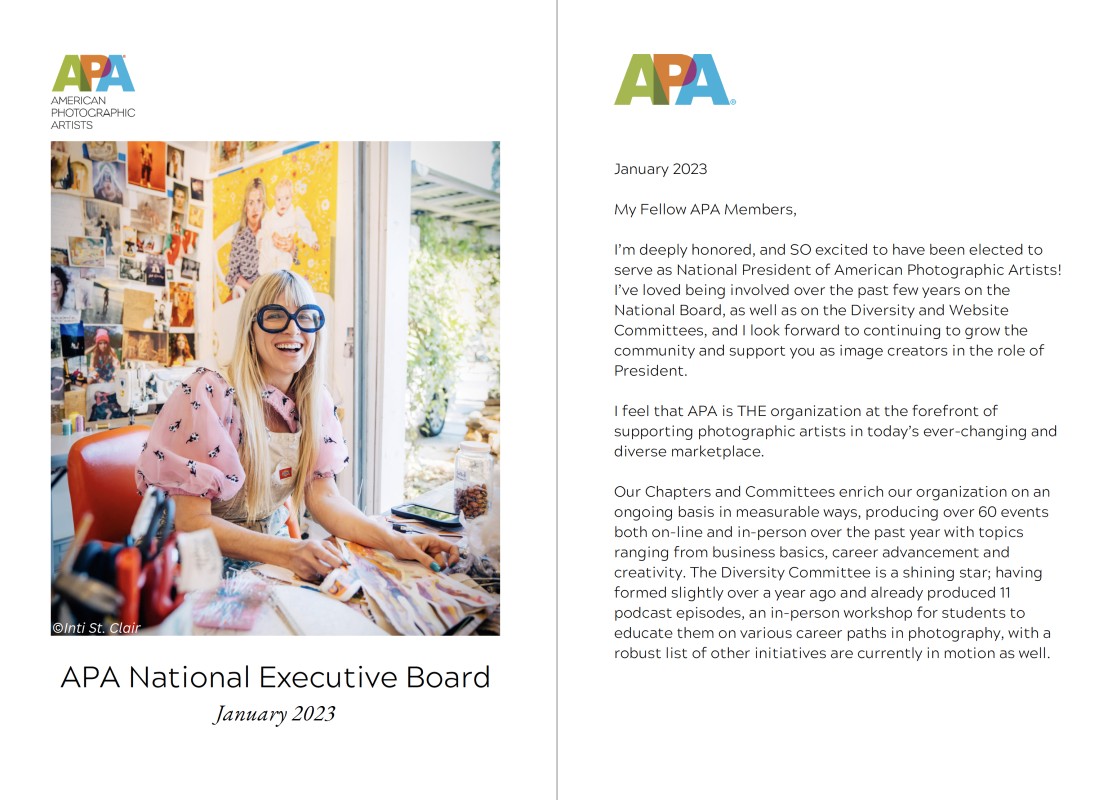 I'm deeply honored and SO excited to have been elected to serve as National President of American Photographic Artists! I've loved being involved over the past few years on the National Board, as well as on the Diversity and Website Committees and I look forward to continuing to grow the community and support you as image creators in the role of President.

I feel that APA is THE organization at the forefront of supporting photographic artists in today's ever-changing and diverse marketplace. I look forward to connecting and working with you to make APA a robust community of thriving photographic artists.

Inti St. Clair
This past year, our out going National President, Dana Hursey, worked numerous ways to bring the community together. In particular, he helped establish the APA Connected Community that was recently launched. https://apa.connectedcommunity.org/home
Dana will continue to lead the APA Connected Community. We invite members to log on and set up their profile and get started. If you need guidance getting started, Dana will hold your virtual hand.
We thank all Board and Committee members who volunteer their time to help advocate, educate and elevate the photographic community.
Our National Committees include the following:
Advocacy Committee: Chair Jeff Sedlik, and Copyright Attorney Stephen Doniger, Esq.
Diversity Committee: Chair, Martine Severin, with Edwin Vargas managing the IG account
Education Committee: Chair, Dennis Dunbar
And our newest formed committee: Wellness Committee: Chair, Laura Chase de Formigny
There are eight Regional Chapters across the country, each with its own Board of Directors who volunteer and consider the interests of our members and the community. Please get to know your Chapter Board, the National Board, our committee members, and other APA members. Participation strengthens our association, and we welcome your unique experience and point of view.