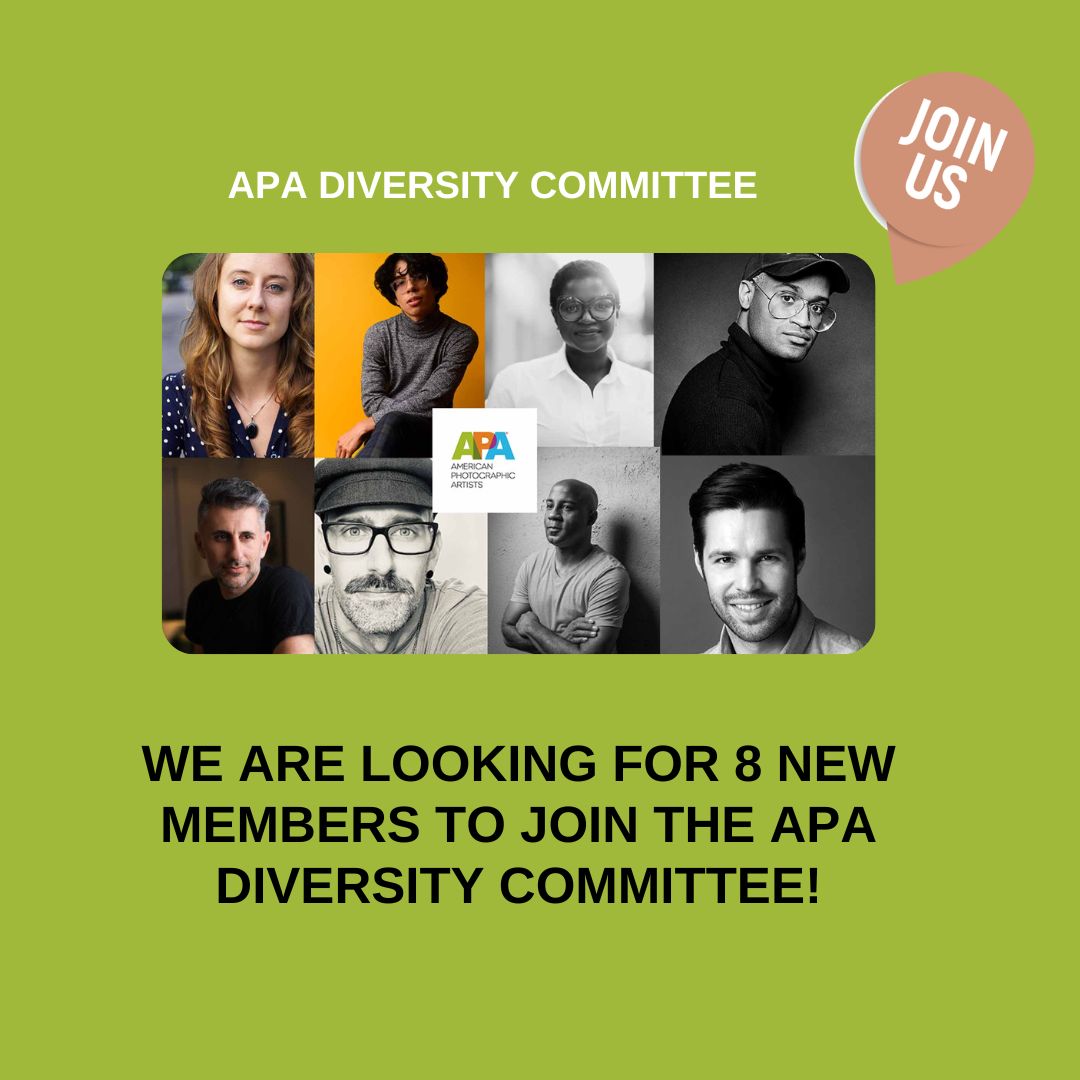 The American Photographic Artists' Diversity Committee is looking to welcome new members to our ranks.
It's been just over three years since APA launched a special committee for Diversity & Inclusion. The committee is comprised of a dedicated group of photographers from across the country, working together on a number of initiatives.
Our goal is to clear a path to success for traditionally marginalized groups including the BIPOC and LGBTQIA+ communities at APA National and its chapters. The committee is bringing on new members once a year and now is the time to consider joining if you are interested. We have an amazing, positive, forward-thinking group and are looking to recruit new members to join our ranks. Ideal prospective members love to participate in meetings, will be thoughtful in sharing their input and are interested in turning ideas into action.
This is a voluntary position and most members of the Committee dedicate 3-5hrs a month to Committee work. For the 2023 year, we are focused on:
Scope, a series on Diversity is designed to help us understand and consider the challenges of our peers and find solutions for better working environments.
Research and Create a Mentorship Program
Interested parties who want to join one of these subcommittees or who would like to pitch an idea of their own are welcomed to do so.
Read more about the work of the committee here. https://apanational.org/news/entry/diversity-and-inclusion/.
Applications close at 11pm CST on March 17, 2023. Once we review your application, we will invite you to meet with the current APA Diversity Committee to get a better sense of who we are and what we do.