TW FINE ART PROUDLY PRESENTS THE SECOND EXHIBITION AT ITS PALM BEACH OUTPOST: SATURDAY, IN THE PARK
On view from February 20, 2021 - April 1, 2021
Tuesday - Saturday, 11 am - 6 pm | Sunday by appointment only
TW Fine Art is pleased to present: SATURDAY, IN THE PARK , a collective exhibition running from February 20, 2021 to April 1, 2021 at its outpost in Palm Beach, Florida. Unlike most gallery exhibitions, SATURDAY, IN THE PARK is a multi-sensory art experience which utilizes fine art, sculptural installations, and set design to take viewers through a thoughtfully-curated exhibition of over 70 works of art under the guise of a 24-hour period from Saturday morning to Sunday morning.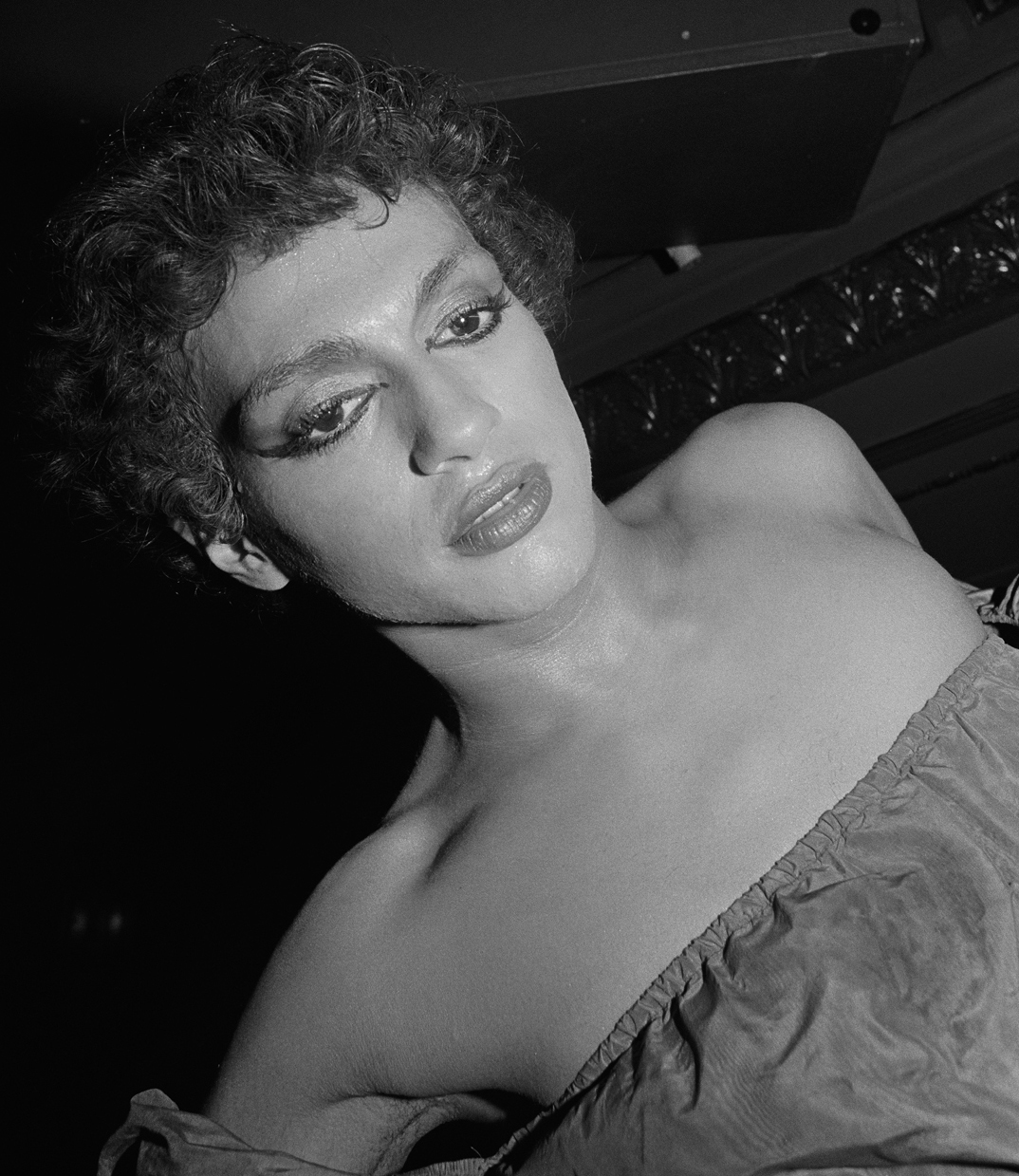 ©Bill Bernstein
In the entry, Brian Kenny's banners hang from the ceiling, while his hand-made, one-of-one garments dangle from a clothesline, fostering the experience of being inside the artist's urban studio. In a hidden room off the entry, Bill Bernstein's nightlife photography has been transformed into floor-to-ceiling installations, alluding to hazy disco nights from a distant memory… or of a night soon to come as the 'day in the park' transforms into nighttime debauchery.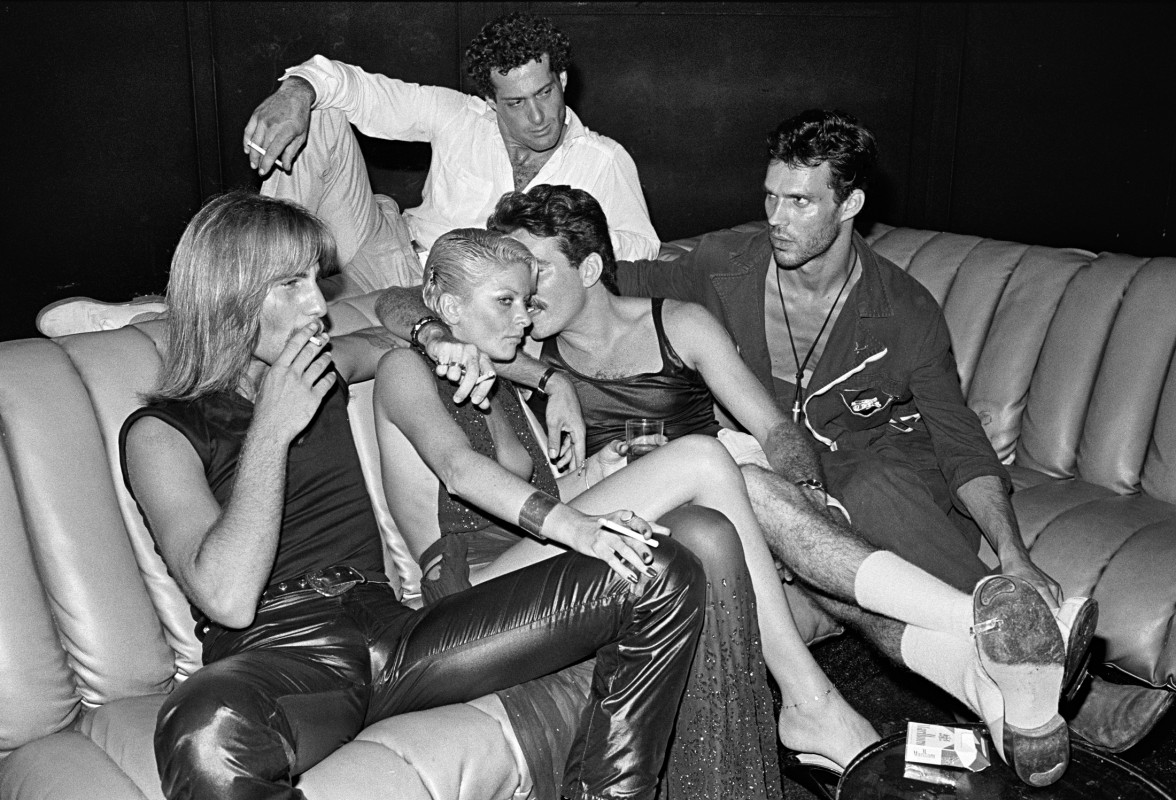 ©Bill Bernstein
The 'evening' room emanates perceptions of sunset skies and 70s glamour through the large-scale prints of Bill Bernstein's contact sheets on the walls, visually telling the story of nights in New York City. Overhead, a disco ball sets the mood as the warm tones of funk guitars and bass entice you to walk towards the velvet rope of the 'nightlife' room.
Beyond the velvet rope, multicolored lights and disco music beckons you. This is the decadent after party you heard whispers of. Large scale, highly limited edition prints of work by Bill Bernstein, depicting late-70s club-life in New York, bring about a whirlwind sensation. In the video interview accompanying these works, Bill's words take viewers on a journey back to iconic clubs including Studio 54, Paradise Garage, Xenon, and The Mudd Club. Todd Pavlisko's work "Cocaine" occupies the back wall, encouraging the party to last all night long.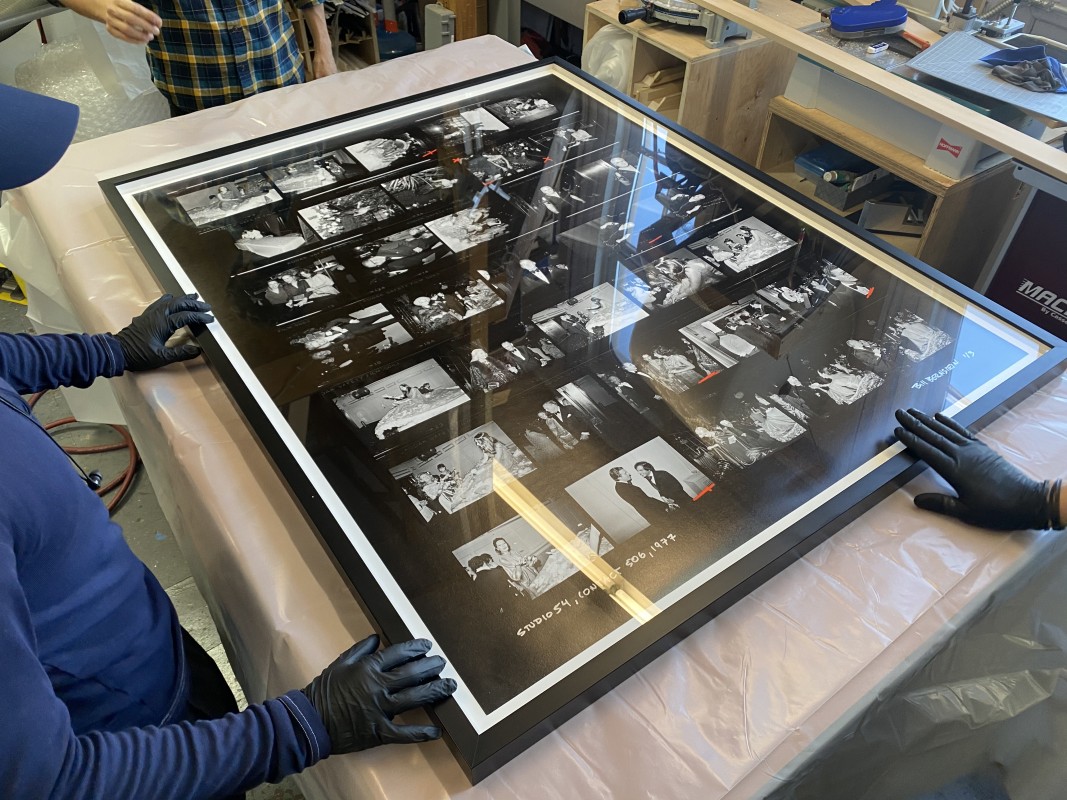 Gallery Location: 256 Worth Avenue, Suite 214 (upstairs), Palm Beach, FL 33480
Gallery Contact: Ty Cooperman, Director | ty@tw-fineart.com | (914) 960-6342