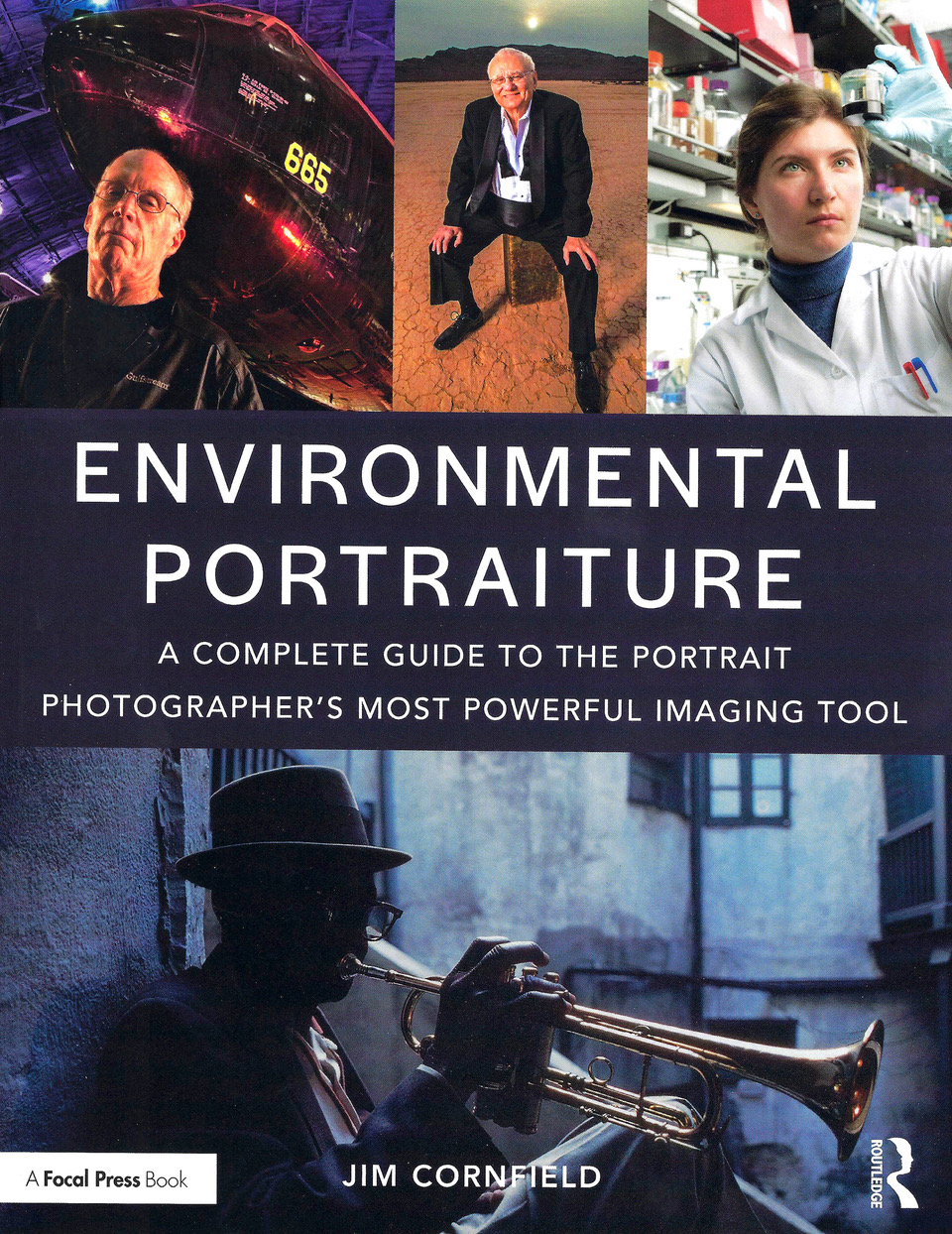 Environmental Portraiture By Jim Cornfield
Publisher: Routledge/Taylor & Francis Group
www.routledge.com
Routledge/Focal Press Launches an Important New Photography Book
by LA/APA Member Jim Cornfield
APA/LA member Jim Cornfield--shooter, author, formerly on the LA Chapter's Board of Directors--has just released his latest book, Environmental Portraiture, the product of three years of devoted labor. Among the contributors who supplied images and in-depth interviews for the book's comprehensive look at this imaging style, were fellow APA/LA veterans, Eric Myer, Michael Grecco and Chris Patey, and APA National Board President Tony Gale, who photographed Jacquie Tobin, editor of Rangefinder Magazine, in her capacity as author of the book's Foreword.
A separate section of the book is devoted to a prestigious roster of contemporary environmental portraitists to explore, in-depth, selected samples from their diverse portfolios. They are: Myer, Grecco and Patey, plus Tom Atwood, Al Satterwhite, Phil Borges, Larry Schiller, Rania Matar, Michael Wilson, Lou Jones, Joe McNally and Cathy Church. In addition to Cornfield's rich, comprehensive narratives, these celebrated shooters bring to Environmental Portraiture a score of instructive insights, tips and fascinating anecdotes that demonstrate their individual approaches to this photographic specialty.
https://www.amazon.com/Environmental-Portraiture-Complete-Portrait-Photographers/dp/1138935662/ref=sr_1_1?keywords=environmental+portraiture&qid=1577046554&sr=8-1.
Contact: Jim Cornfield jhcorn@earthlink.net) or Chris Barnett (chris@cbarnmedia.com)