Natalie Faye shares photos and behind-the-scenes details from her campaign for Samsung's first outdoor TV.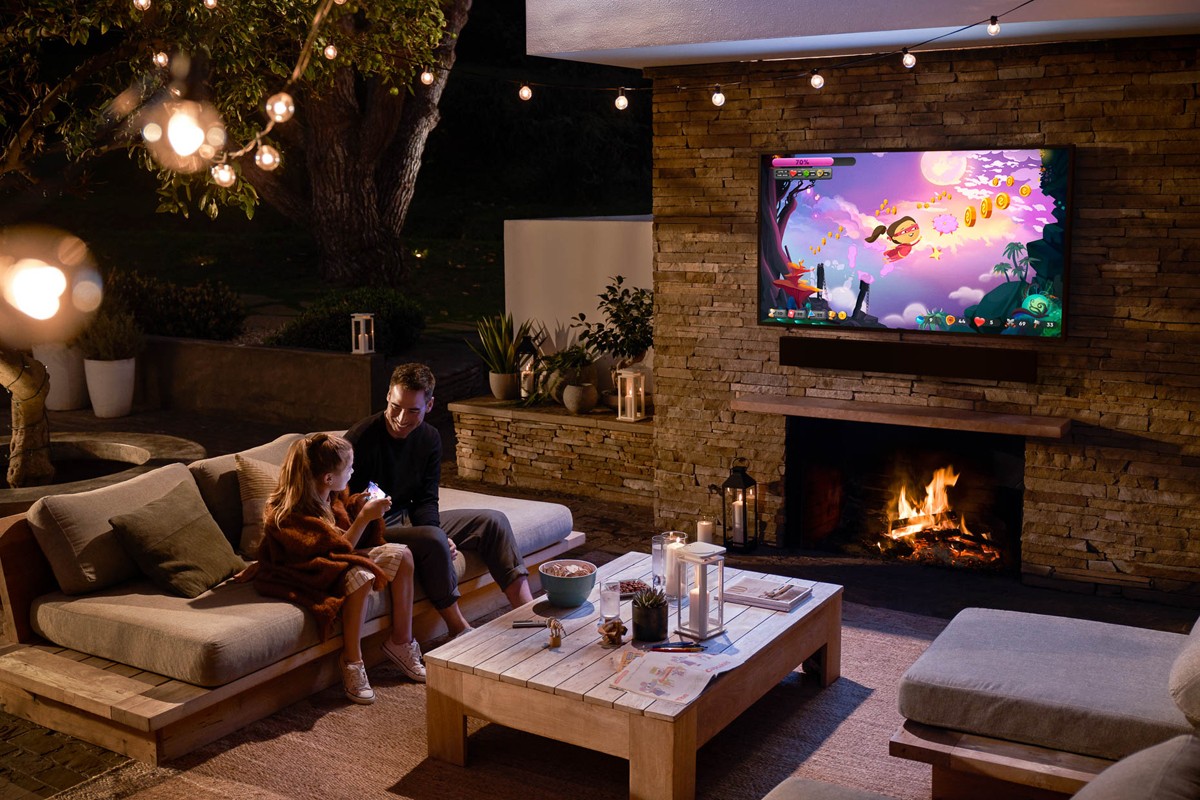 © Natalie Faye.
Oh remember the good ole Pre-Covid days of large productions? We squeezed this one in only weeks before the lockdown.
Originally scheduled to shoot in Australia, the fires pushed the production to the U.S. last minute. The LA production company found me through BLVD Artists a mere week before the shoot date. They on-boarded me quickly and we hit the ground running, starting with multi-day location scouts from Malibu to Palos Verdes.
We worked around the clock that week as we counted down. The plan was to shoot 6 scenes over two days so finding the right locations was critical. We were also doing this with the backdrop of wonky weather, as the rare storm was passing through L.A.
This was Samsung's first outdoor TV, a product which boasts extreme brightness in outdoor light. So my next challenge was lighting design. For the daytime scenes, the creative team wanted hard overhead light with visible beams that cut across the TV… while, of course, still being flattering to the talent. Also the creative team had their heart set on a cinematic night scene to end each day, so I crafted lighting setups with a separate gaffer team using continuous lighting.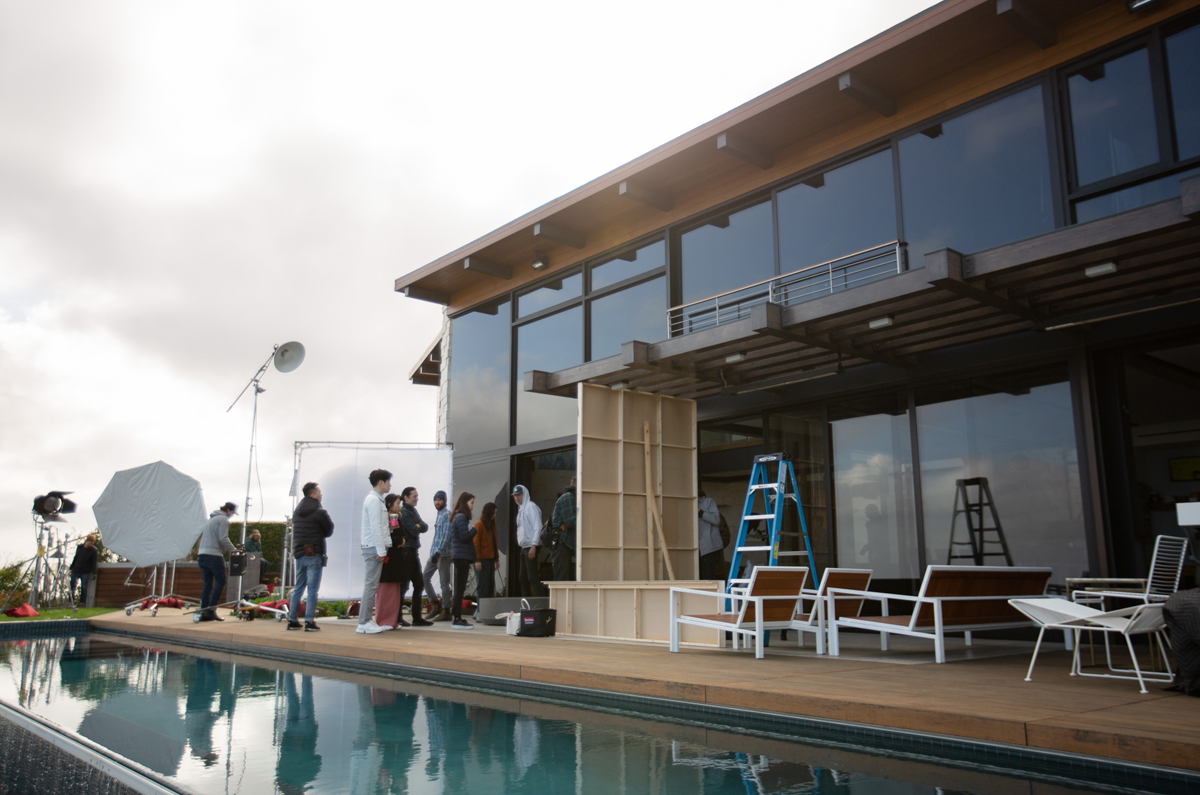 © Natalie Faye.
On set the days moved fast. Each day started with an extensive set build as the art department erected a custom-built wall on which the TV would hang, including one very elaborate stone hearth. Each day had three separately scenes with their own complex lighting, and a long shot list of variations and plates for each.
Also we were using a foam mockup of the TV (the final TV graphic was added in post) so we were also factoring in post-production needs as we went along. This was Samsung TV's first shoot outside the studio so there was a lot of technical discussions to help prepare them for the variability of outdoor shooting.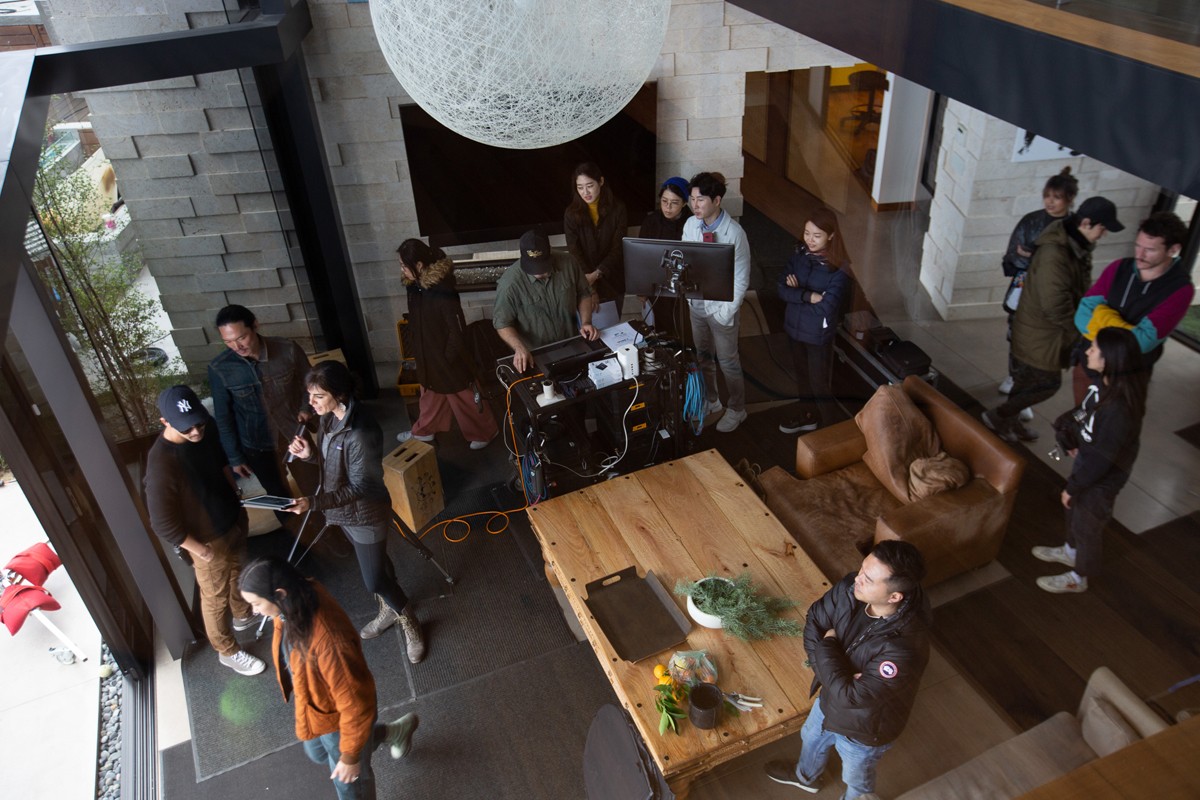 © Natalie Faye.
To add a little more spice, we had 6 client & agency folks in town from South Korea so our bi-lingual producer Ben was tirelessly translating conversations back and forth. Throughout that week and on set his soft patient voice was continually in my ear with a steady narration (i think i heard him in my sleep for a few days after as well!).
We had nearly 60 people on set, many a bit sleep-deprived from the week of prep, yet everyone pulled together to problem-solve a myriad of hurdles along the way. This included a very last minute request for a MUCH LARGER water gun… which the props department magically procured on a moment's notice despite the fact we were deep in the Malibu hills.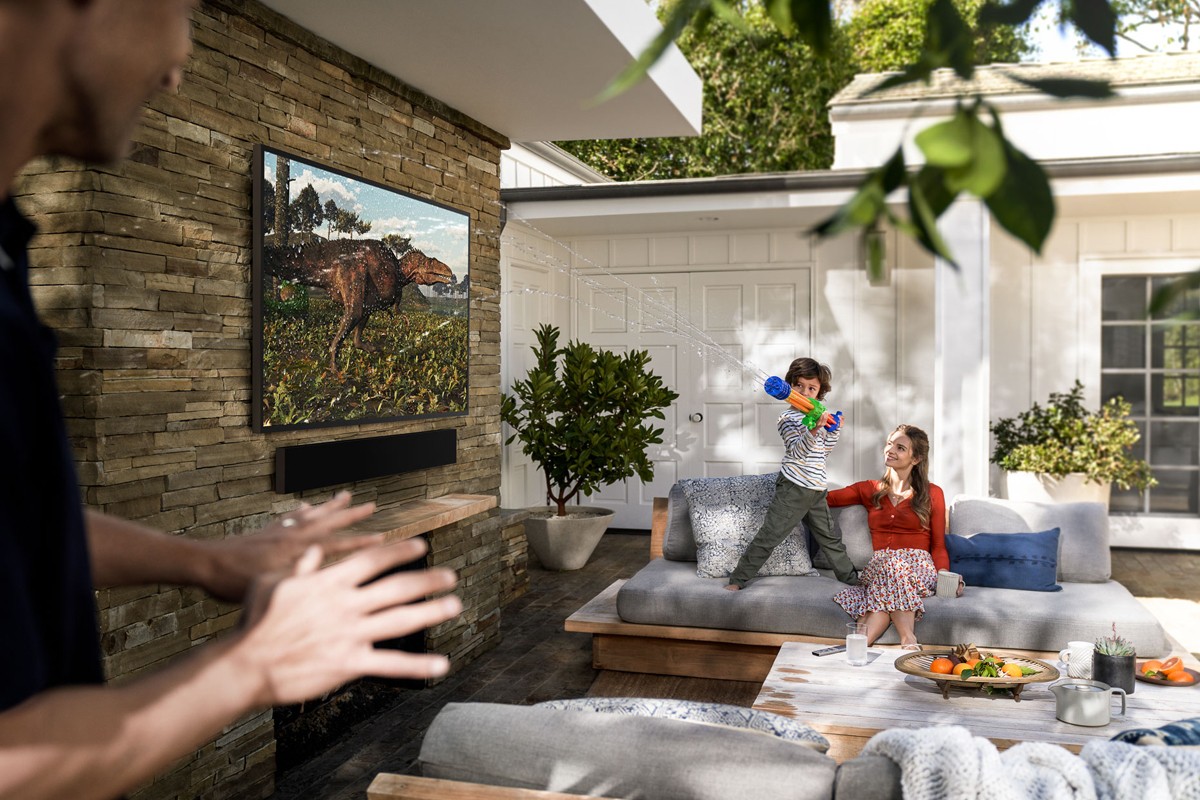 © Natalie Faye.
The shoot wrapped with a mood of celebration and hugs all around (sigh, remember those?). Glad to have made some new Korean friends and look forward to working with this team again!
---
Client: Samsung TV
Agency: Cheil Worldwide
LA Production Co: Xology Made
South Korean Production Co: A.gain Pictures
Creative Directors: Kyung Min Kung and Hyunwoo Kim
Art Director: Hyo Myung Kim
Props: Amy Chin
Wardrobe: Lisa Bae
HMU: Ree Yoo