Enter a Series of two, three, four, five or six images together in the APA Awards
When submitting the series, you'll also provide a short description or statement for jurors to read about your project/series. What ties these photos together? What is the story?
Jurors will not see the name of the photographer at the time of judging.
In order to accommodate entries for this special new category, you'll need to follow the link to another platform (Picter).
A series might be an on-going body of work photographed over the years, or several images from the same day or the same subject.
Series Submissions Price:
The rate for a series is a flat rate - the same for everyone, this includes APA member at any level and non-APA member. $50
Choose between 2-6 images per series.
Five series maximum.
$50 per series.
You can submit up to five Series maximum (the series it may have for example, two photos in one series, five photos together in another series).
Note: You can choose to submit multiple series but you can only "check out" once on the Picter platform. (no going back to add another later)
If you have previously entered a contest or applied for a grant on Picter, log on to your existing account, otherwise, create a free account to get started.
Note: You can only check out and pay one time on the Picter website when submitting to the APA Awards series category. You can upload a series, then wait until near the deadline to check out in case you decide to add another series.
Only one series can win. You can win additionally by entering the single image categories.
You can enter as many single images as you like, and you can come back to enter single images in any of the 14 categories, at any time.
Deadline - CLOSED FOR SUBMISSIONS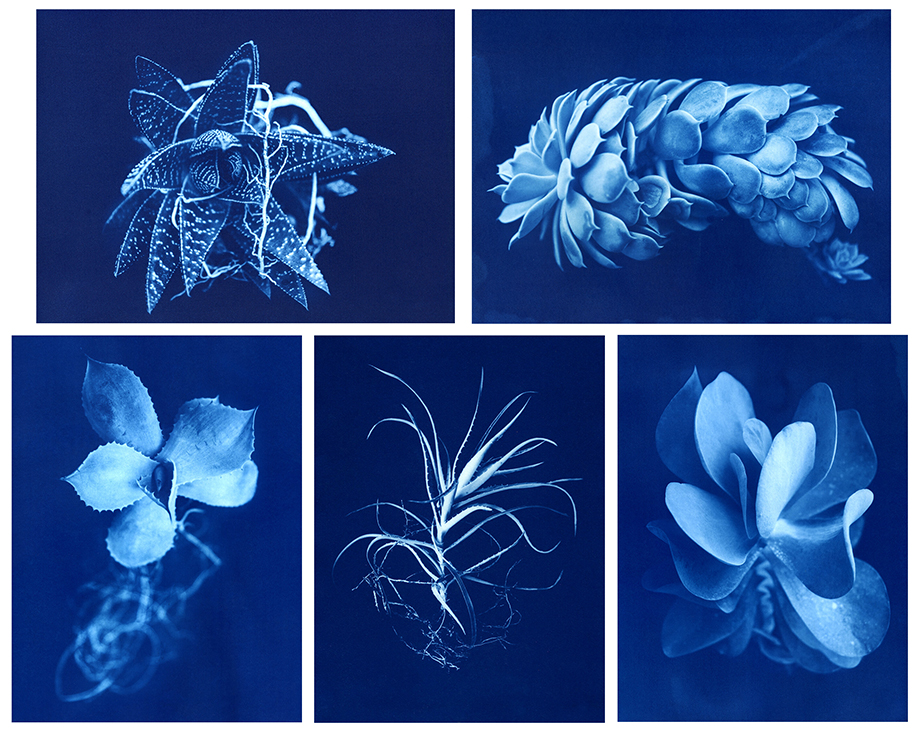 Example of a Series with 5 separate images, ©Polly Gaillard
Sample Artist Statement:
Originally these photographs from the series entitled Unearthed were made digitally and printed as black and white archival pigment print. Each succulent was "unearthed" from its pot and placed on a black backdrop for the picture. When the Covid-19 pandemic hit, I longed for a more unmediated process of image-making than digital capture, like the days I spent in the darkroom in my youth.

These cyanotypes are made using digital negatives on chemistry-coated watercolor paper and exposed to the sun. This imperfect method of creating requires me to be open to the magic and inherent flaws of the process. During this unfortunate pandemic, I've allowed myself space and time to explore a more hands-on method of making imagery much like the processes that spurred my initial interests in photography.
Plus the winner of the Series will win this amazing smart phone/camera from Sony!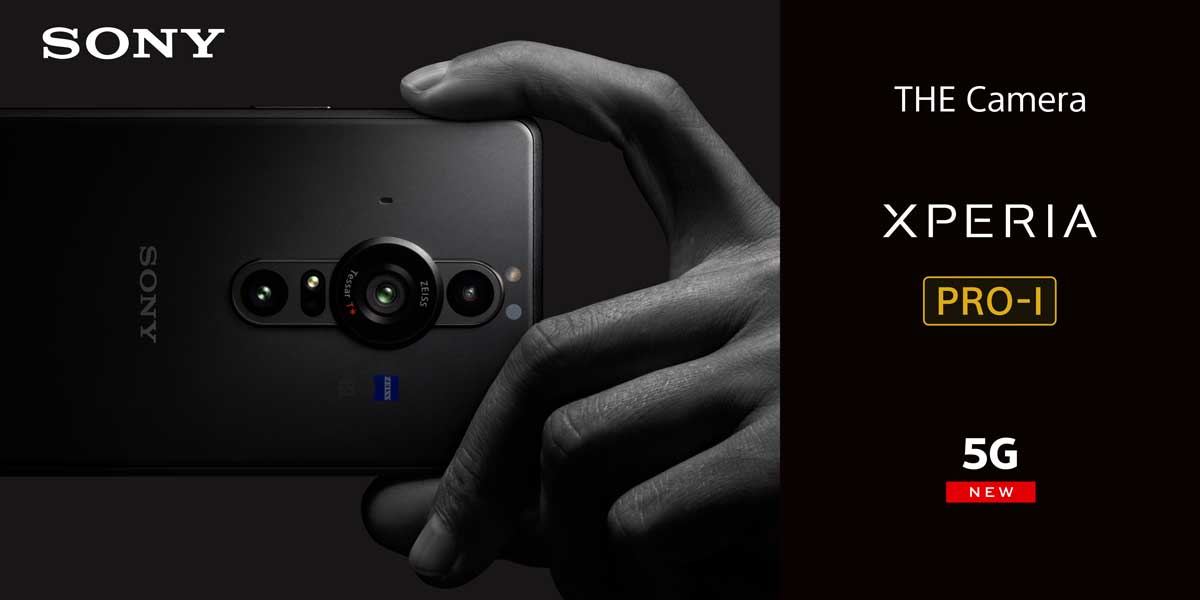 Sony Phone Xperia PRO-I
Designed for working professionals, Xperia PRO is the world's first smartphone with dedicated HDMI connectivity. With built-in 5G mmWave and 5G Sub-6 high-speed data transfer, Xperia PRO has the features for next-generation content creation workflow. The New Xperia PRO-I is the World's First Smartphone to Include a 1.0-type image Sensor with Phase Detection Autofocus, bringing Industry-leading Imaging Technology to Sony's Advanced Smartphone. Retail Price $1,800.
Check out the video
Enter Single Images in one of 14 categories HERE:
Enter the Series category with 2-6 images on the same story HERE:
BTW-stay tuned, we will soon use the Picter platform for our call for entries to our new Grant program.
Have a question? Let us know! Email
Cover photo by ©Valentino Loyola - winner in the 2021 APA Awards conceptual category