Past APA President Barry O'Rourke, passes away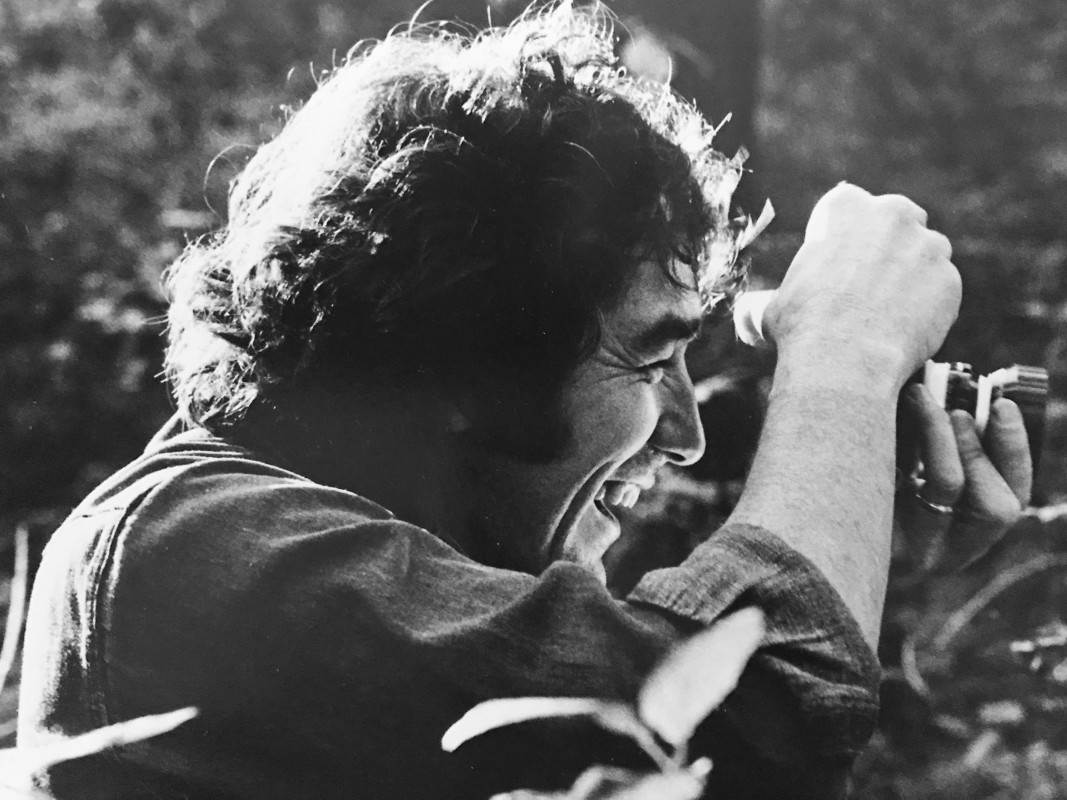 James Barry O'Rourke, 84, passed away on April 17th, 2018 in hospice care at the Village at Brookfield Commons, surrounded by his family. The cause of death was complications due to Alzheimer's disease.
Barry (he never used the name James) was born on August 6, 1933 in Providence, RI, the son of Minerva (Kirk) and Eugene O'Rourke. The family soon moved to Buzzard's Bay on Cape Cod, where Barry spent most of his childhood. He graduated from Bourne High School in 1951, and enlisted in the U.S. Navy. After basic training he qualified for the highly regarded Navy School of Photography in Pensacola, FL. This led to a life long career in photography and film. He was stationed at Point Magu Naval Air Base, which was the Navy's major missile development test facility, near Oxnard, CA.
He would often film the missile launches from San Nicolas Island, 60 miles off the coast. Barry also served abroad the aircraft carrier USS Bonhomme Richard during the Taiwan Straits crisis.
While serving in the Navy Barry met the love of his life, Carol June Plumb, in Hollywood, CA. After a brief engagement they were married in 1954, and recently celebrated their 64th wedding anniversary. Their three children were all born in California.
After his enlistment was up he attended Art Center School of Design in Hollywood, driving a cab at night to make ends meet. Upon graduation in 1959 he opened his first studio in Hollywood. One of his early clients was famed California architect John Lautner, whose cantilevered homes and 'Googie style' buildings were making waves in architectural circles. Barry sent out photo story proposals of one of the Lautner projects to numerous major publications, but only one was interested: Playboy magazine. They bought the story, later offering him a full time job as a staff photographer. In 1963 he moved his family to Chicago to work for Playboy. Barry covered the opening of numerous Playboy Clubs from Boston to Los Angeles, London and Jamaica; photographed 17 covers for the magazine, and was elevated to the position of Chief Staff Photographer.
In 1967 Barry decided to leave Playboy, moving his family to Fairfield, CT. He opened his own studio in New York City, along with his brother Gene O'Rourke, who was his agent. He was soon working for many top New York ad agencies and magazines. Barry was one of the few photographers who shot cover stories for both Time and Newsweek magazines. He photographed a wide range of well known celebrities, including Frank Sinatra, Richard Burton, Barbara Walters, Dustin Hoffman, The Beach Boys, The BeeGees, Johnny Unitas, Reggie Jackson, Arthur Ashe, Pele, Peggy Fleming, Martha Stewart, Hugh Hefner and artist Leroy Neiman, who was the subject of a collaborative film based on a mural Mr Neiman was painting at the time. In the course of his career he traveled on assignment to 35 countries.
In 1981 Barry and three partners formed a library for the reselling of existing photographs called The Stock Market. It was a highly successful business venture, and in 1999 they sold it to Corbis, Inc, a privately held company owned by Bill Gates.
Barry was elected President of the APA in 1990, a national trade organization for photographers, and fought hard to maintain copyright protection for them. He was also honored as a Master Photographer by Image Hong Kong, where his photos were featured as part of a year long exhibit.
In 1986 Barry and Carol moved to Kent. After a few years they relocated to Gaylordsville, where they resided for 30 years. In addition to photography Barry loved landscaping and gardening, and having his family and friends visit. He was a wonderful husband, father and grandfather, and a great friend to many of the people he met throughout his remarkable life.
In addition to his loving wife Carol, Barry is survived by his two daughters Cindy O'Rourke of Santa Fe, NM; Shannon Signorini of Greenwich, CT; his son Randy O'Rourke and daughter-in-law Stephanie Chalmers O'Rourke, of Kent, CT; and his three grandsons Tiernan O'Rourke of Austin, TX; Sean Signorini of San Francisco, CA; and Luca Signorini of Rome, Italy. He is pre-deceased by his brothers Gene and Timothy O'Rourke, Kirk and Brian Hathaway, and sisters Candy and Linda Hathaway.
The funeral service will be held at Lillis Funeral Home in New Milford on April 19th at 10 am.