The Spring issue of the APA|NY magazine, "proof sheet" is now available at https://issuu.com/apany/docs/proof-sheet_spring2016_single. This issue features Leader Member Kevin J. Mellis and his hauntingly gorgeous wet plate images; the cover article is on Pro Member Felicia Perretti and her personal project titled Transformations. There are many other useful and informative articles and resources included this quarter.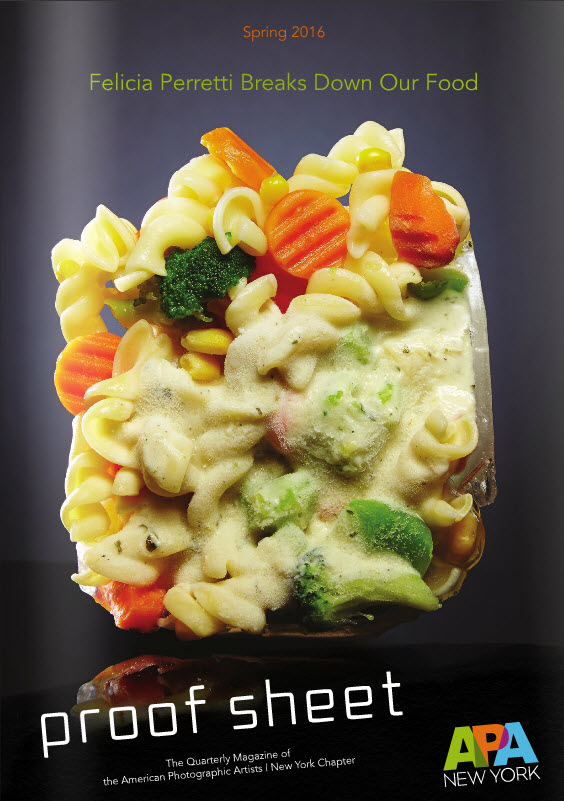 If you missed previous issues of "proof sheet", you may find them here: www.issuu.com/apany.
The APA|NY Board of Directors, publisher and editors of proof sheet hope you find within these pages both information and inspiration. Each issue will feature the work of Professional and Leader members of APA|NY, as well as informative articles and interviews with industry leaders. Copies of this e-zine will go to more than 450 APA|NY Members in the northeast region, over 500 art directors, photo editors and art buyers and over 4000 people in our creative community.