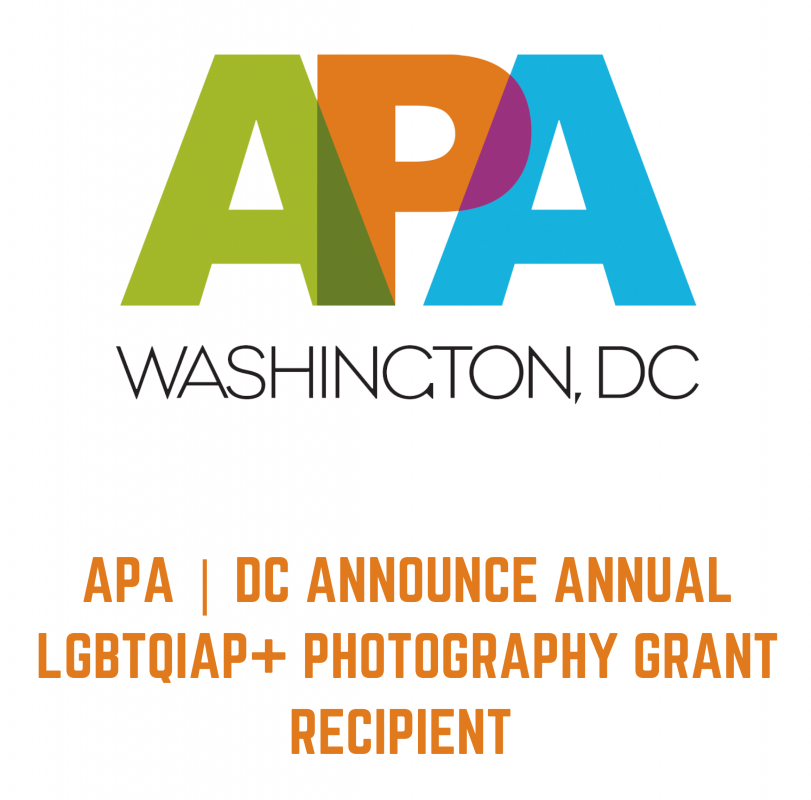 WASHINGTON, Aug. 30, 2022 – American Photographic Artists (APA) is proud to announce Daniel Aros-Aguilar (he/she/them) as the first annual LGBTQIAP+ photography grant recipient, sponsored by APA's Washington, D.C., chapter (APA | DC).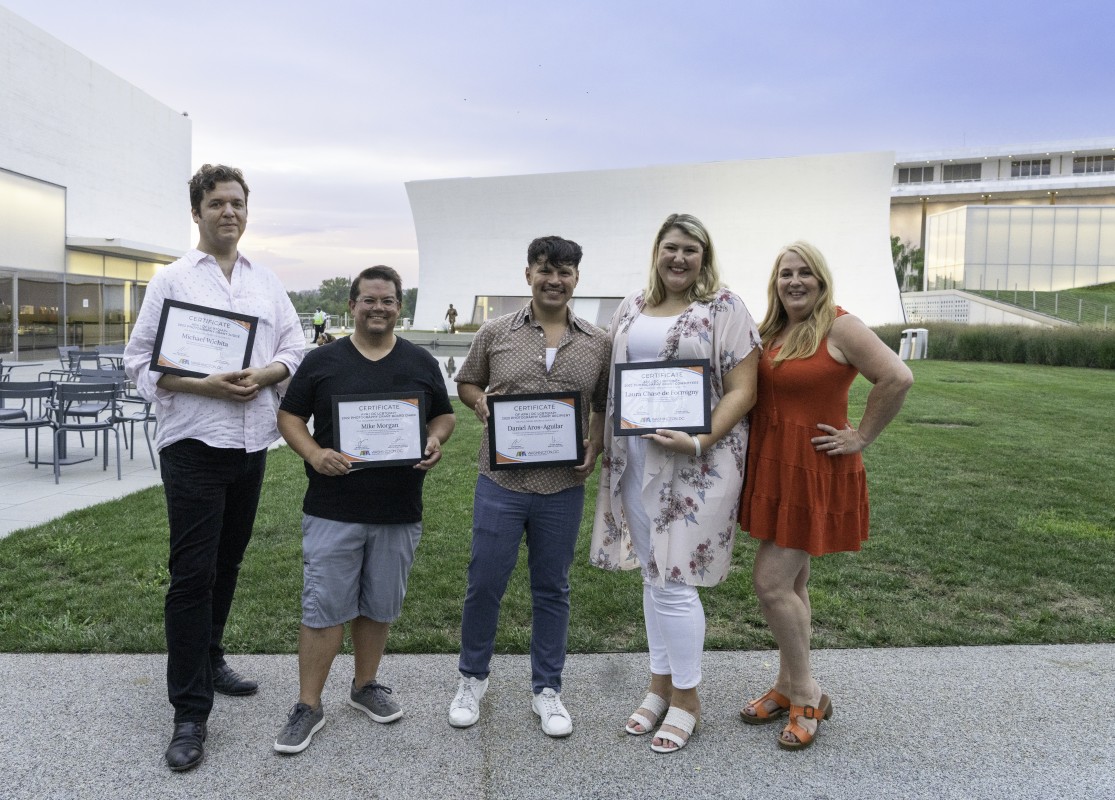 Juror Michael Wichita, APA DC Board Chair Mike Morgan, grant recipient Daniel Aros-Aguilar, APA DC LGBTQIA+ committee member Laura Chase de Formigny, and Jennifer Heffner
A panel of distinguished judges selected Daniel from more than 114 applications representing 22 countries. He is a gender non-conforming photographer born in Colombia who now resides in Harlem, N.Y.
His grant submission "Sandunga Nunca Muere" ("Her Beauty Never Dies") is an ongoing photography project that establishes contemporary documentation of pre-Christianized queer history and redefinition of morality in the Latin American culture.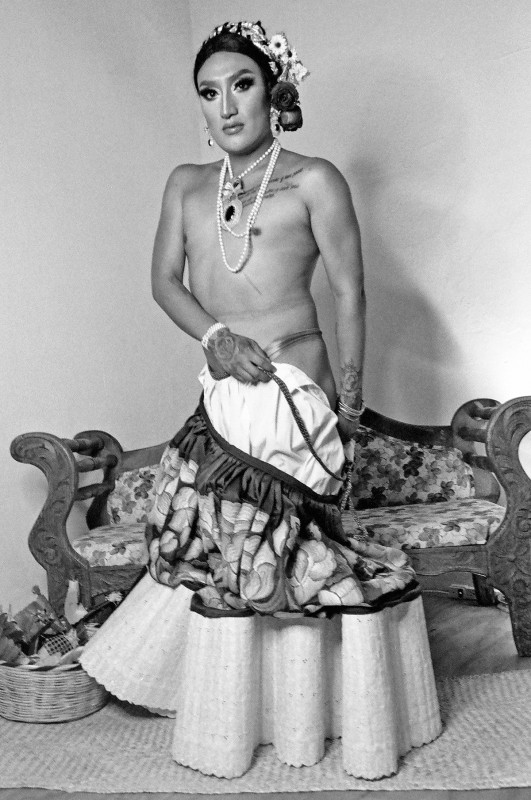 ©Daniel Aros-Aguilar
This grant has provided me with the resources and affirmation to continue bringing forward the lives of gender non-conforming First Nations peoples and celebrating a pre-colonized history of non-binary identities in Latin America. Daniel Aros-Aguilar
APA | DC launched the $3,000 grant for emerging and established photographers to celebrate diversity and help LGBTQIAP+ photographers receive funding, recognition, and representation in the professional photographic community. Photographers age 18+ worldwide who self-identified as LGBTQIAP+ were eligible to apply.
The grant's jury panel comprised industry leaders and included Ahmad Barber, Co-Owner of AB+DM Studio and Art Director; Liz Lynch, Photographer and Photo Editor; Michael Wichita, Photo Director, AARP; and Greg Garry, Photography Director.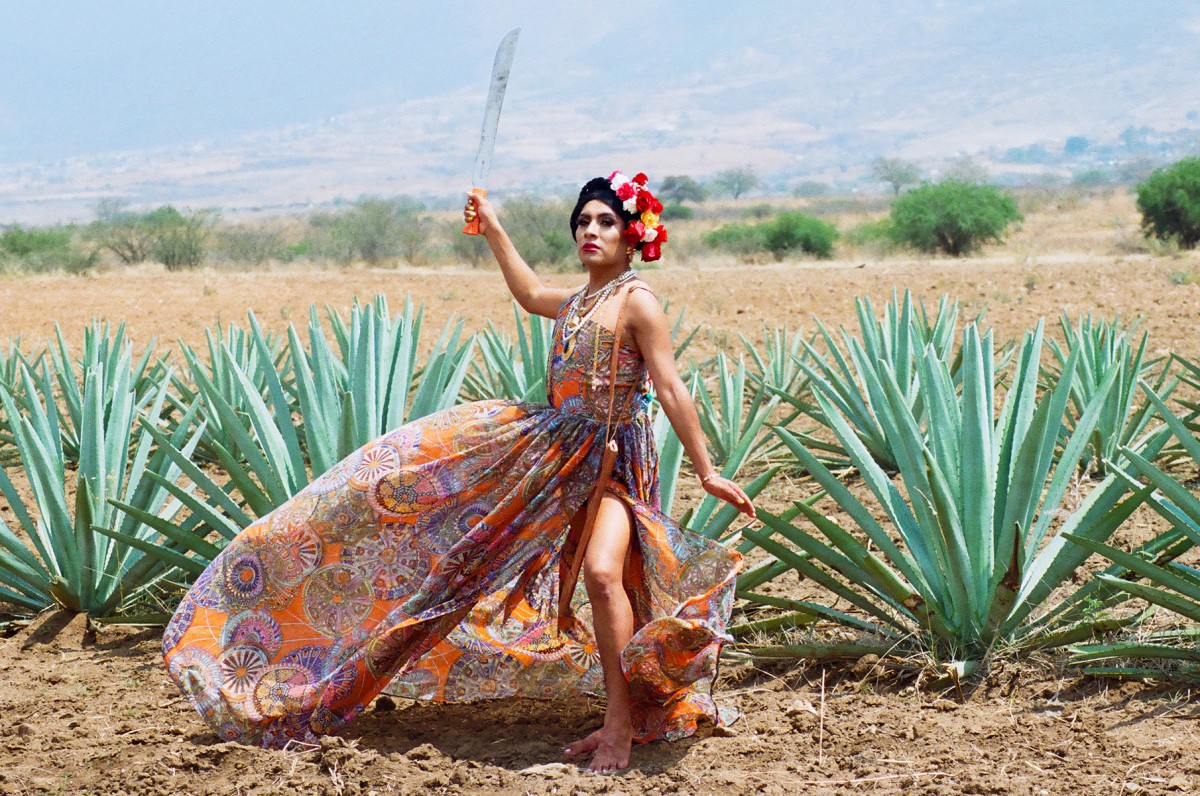 ©Daniel Aros-Aguilar
APA|DC is thrilled to sponsor this important grant that helps amplify the voices of LGBTQIAP+ photographers, and by the global response and strength of applications, we received from around the world. Our judges felt that Daniel Aros-Aguilar's ongoing work on the parallel adversities of queer communities in Latin American culture was an exemplary project to help launch this annual award. We look forward to seeing the rest of his project come to life over the coming months. Mike Morgan, APA|DC Chapter Chair.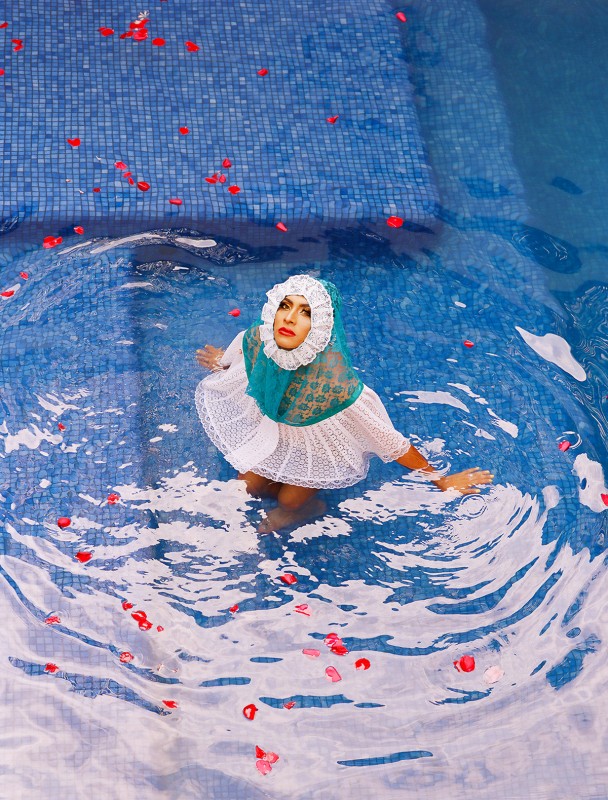 ©Daniel Aros-Aguilar
Daniel Aros-Aguilar (he/she/them) is a gender non-conforming artist born in Colombia and now based in Harlem. Daniel grew up in Florida, where their [CU1] family immigrated seeking refuge. After graduating high school, Daniel transferred to BMCC in Manhattan. Afte r dropping out of college, they became assistant to photographer Mike Ruiz. They later began producing commercial and editorial work for Brianna Capozzi, Talia Chetrit, Danko Steiner, Miranda Lichtenstein, and Daniel Gordon. Their work has been featured in American Photography, Nueva Luz, Fotofilmic, Aint-Bad, Sensored, and Maake magazines. As well as digitally by InStyle, American and Italian Vogue, and the MoMA in New York. Daniel currently holds a residency at the Bronx Arts Factory and is a recipient of the En Foco Photography Fellowship, 2022.