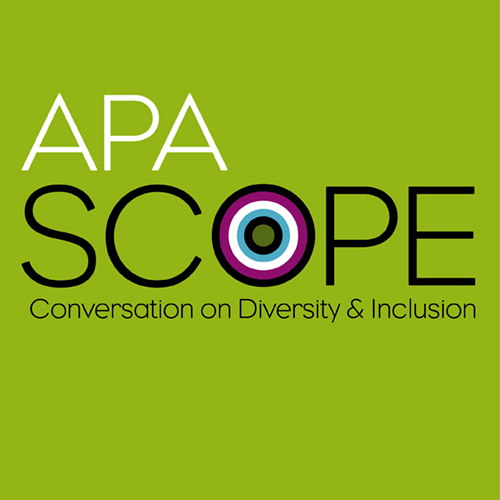 APA is uploading an episode of Scope each week for those who find it easier to listen to a podcast. You can view the episodes as webinars if you prefer.
APA Scope is a webinar series focused on diversity and inclusion in the photography industry. The original webinar recordings are on the American Photographic Artists (APA) YouTube Channel.
Episode 1 - Moderated by Martine Severin with guests Cassandra Plavoukos and Christopher Malcolm. Focus on the BIPOC experience in the photo community.
Episode 2 - Moderated by Ken Clickenger and Edwin Vargas. Panelists: Ash Danielsen, Mariya Stangl, Nowen Cifuentes, Akshit Bhardwaj. Focus on the LGBTQIA experience in the photo community.
Episode 3 - Focus on Asian inclusion in the photo industry with Photographer, Carmen Chan, Netflix Campaign Manager, Alex Kang, Photo Producer, Caroline Yi, Art Director Mike Nguyen and moderated by photographers, Diana King and Jessica Foley.
Episode 4 - Focus on decolonizing and reimagining the photo industry. Moderated by Josué Rivas with guests Cinthya Santos-Briones, Cara Romero, and Oved Valadez.
Episode 5 - Moderated by Oriana Koren with guests photographers Rebecca Aranda and Danielle A. Scruggs, focused on peer-to-peer mentorship.
Episode 6 - Moderated by Traci Terrick with guests Keren Sachs and Polly Irungu, focused on groups elevating female-identifying professionals.