#SocialMediaSocial – July 27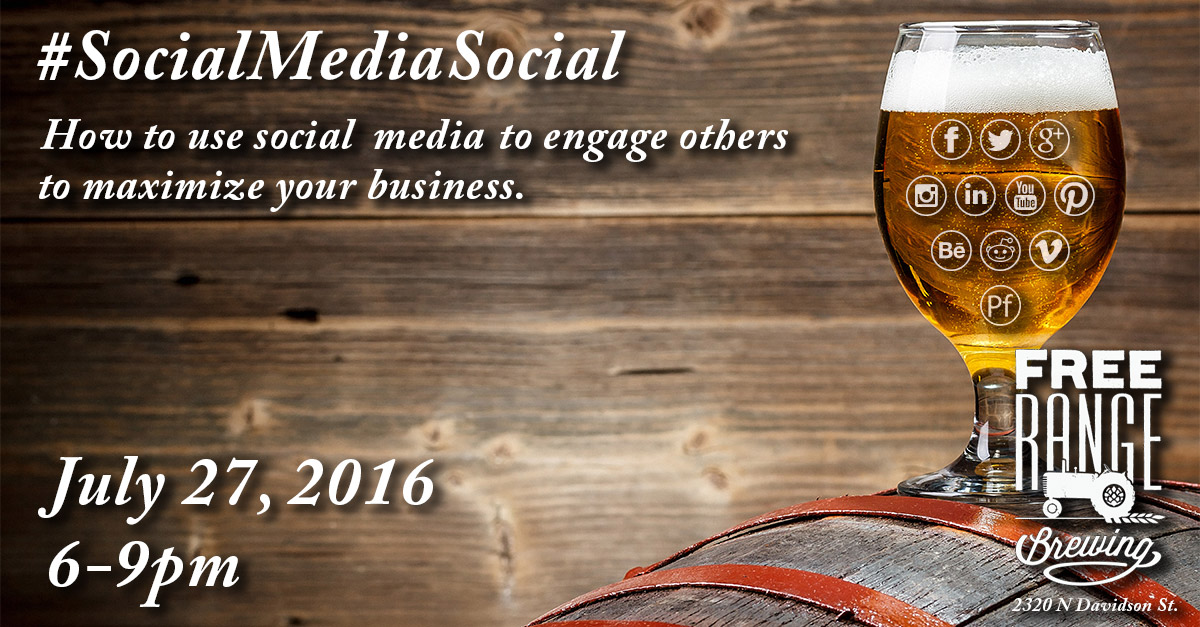 Join APA Charlotte and your fellow creative professionals on Wednesday, July 27 at Free Range Brewing for a #SocialMediaSocial to hear directly from social media experts Corri Smith, Black Wednesday Social Co. and Amber Donoghue, Food Writer / Media Specialist.
Each will speak on how you can use social media technologies effectively to engage others and how to strategically use social media platforms to your advantage.
Check-In Begins: 6:00pm
Presentation Begins: 6:30pm
There is no ticket or admission fee for this event, PLUS if you are an APA member, your first beer is already paid for!
In addition, there will be a raffle for Biggs Camera gift cards and rental coupons.
It will be an evening of learning, sharing, fun, and socializing.
#SocialMediaSocial
See You There!
Not yet a member?
You can join today for as little as $50.00/yr. Our new membership levels give you more flexibility to join at a level that works best for you.