The VII Evolution Tour weekend workshops are coming to Washington DC, Los Angeles and Chicago.
AbelCine is providing APA members a 10% discount.*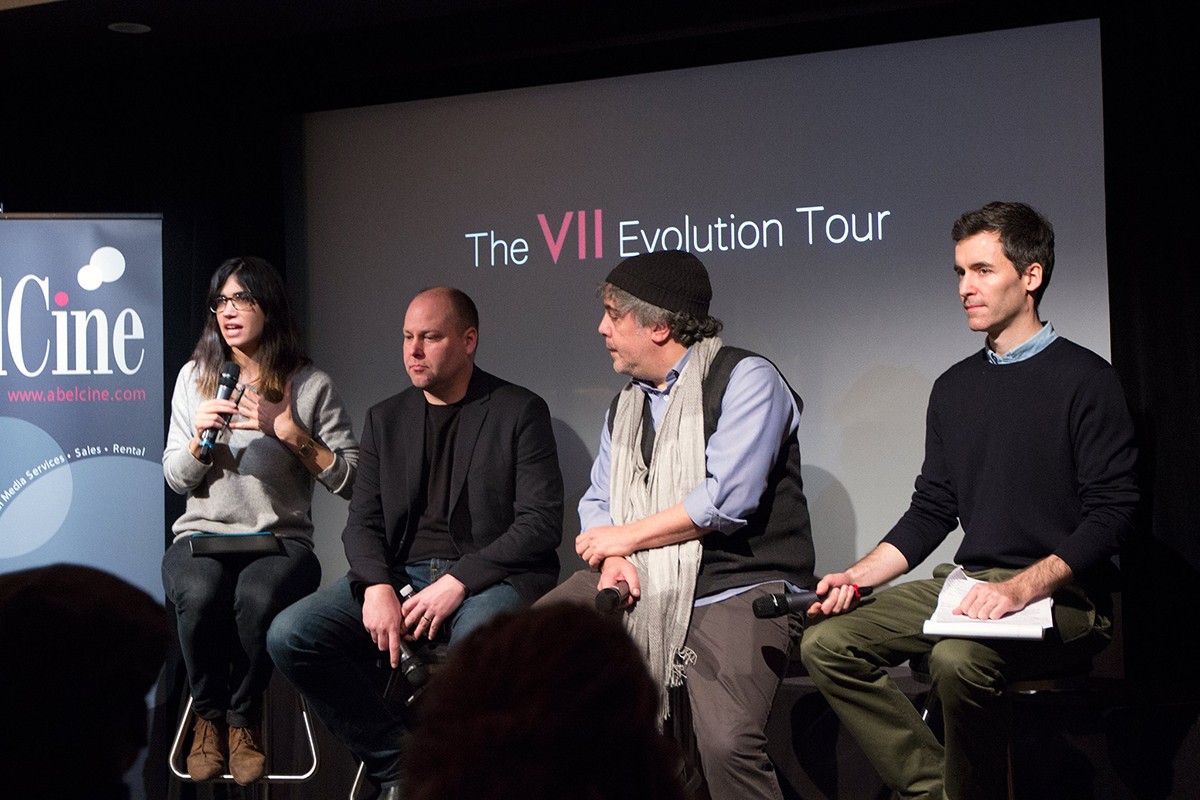 "The New Market: Still and Motion" panel. (l-r) Jessica Dimmock (VII Photo Agency), Brian Storm (MediaStorm), Ron Haviv (VII Photo), and Paul Moakley (TIME). ©AbelCine.
APA only works with outstanding programs, like this workshop from VII and AbelCine. In return, your APA membership earns you a 10% discount on all seminars and workshops during the Evolution Tour.
These two-day immersive educational programs feature the photographers of VII Photo Agency, AbelCine technical specialists and industry professionals. The leaders will present an examination of the evolving business, technology and craft of visual storytelling. The program is structured as a combination of seminars, panel discussions, hands-on workshops and networking.
Program Outline
Specific workshop topics and speakers will vary from city to city. Click here for a sample of what you can expect from the weekend. Please check your city's event page for details, which will be updated as the dates get closer.
VII Evolution Tour Dates for 2015
Los Angeles
May 16-17
event details
Chicago
June 27-28
event details
*To receive your discount login to your APA member account and click the Discount Codes link for the 10% discount code to use during checkout.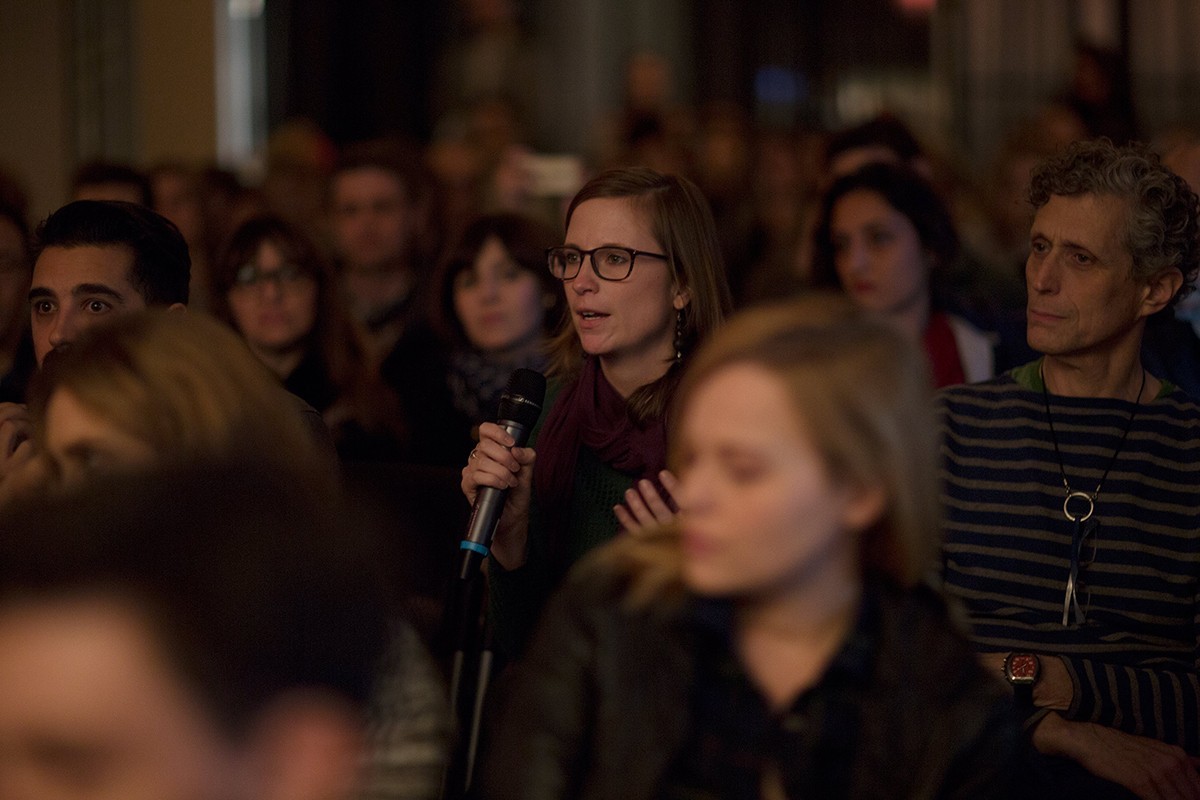 An attendee has a question for the panelists. ©AbleCine.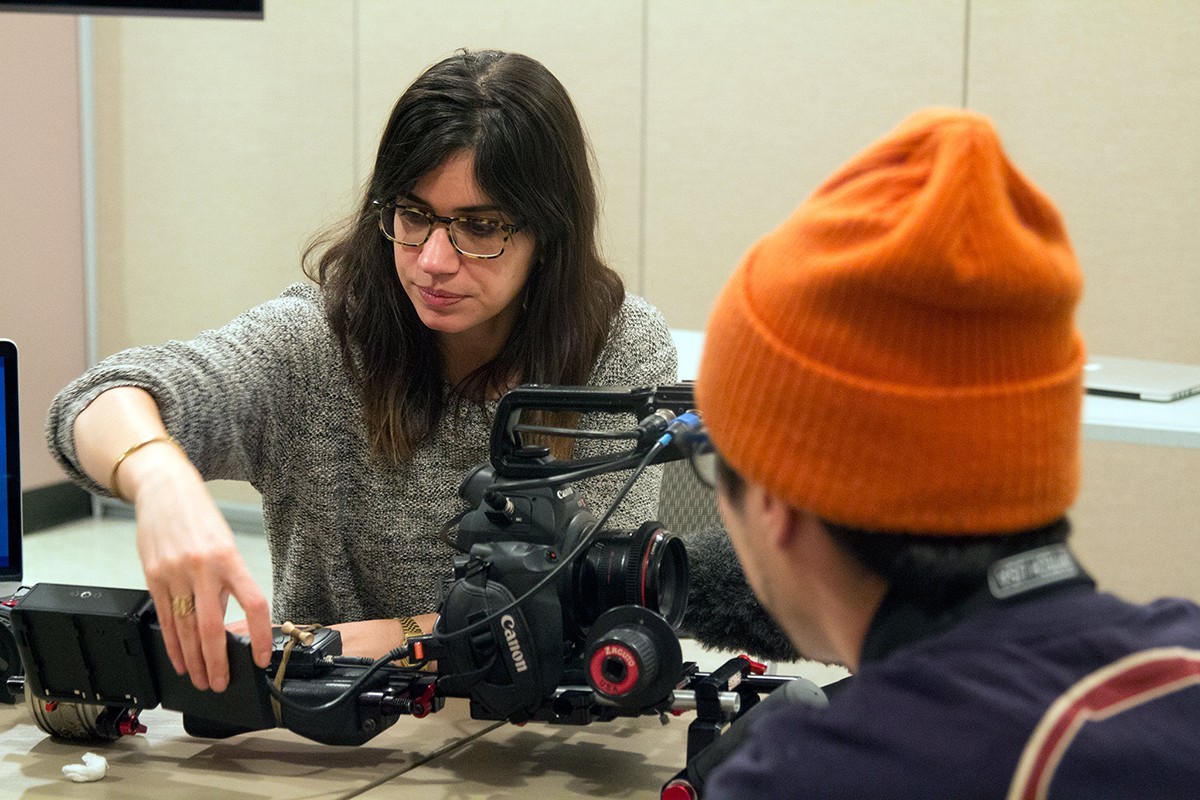 Jessica Dimmock (VII Photo Agency) discusses how she likes to shoot with her rig during her "Seeing Like a Photographer, Shooting Like a Videographer" workshop. ©AbleCine.
Cover image: One of the workshop attendees snaps a portrait of John Stanmeyer (VII Photo Agency) at Washington Square Park. ©AbleCine